Discussion Starter
•
#1
•
Hey guy,
I have made it a long way. Im ready to wire the car and fire it!
I bought a harness out of a 95 5.0, but I can't for the life of me figure out where half the connectors go, and why the hell you need so many wires. Looking at the massive harness, I would prefer to make my own and not clutter up the engine bay with crap I don't need.
I am damn good with wiring, as a build all my own harnesses form scratch on the motorcycles I build...but thats also with a complete wiring diagram.
My first question is referring to the MAF.
As seen in the pic below, there are only 3 wires at the MAF connector...yet my MAF has 6 wires (with a 4 wire adapter by the looks) coming out of it. And ALL of the MAF pigtails I am able to buy have more than 3 wires. So how the heck do I know which wires go where?
This is the one that really has me stumped. Any help here would be AWESOME.

Second question is for the second pic. I know the 95 uses a CCRM (also not shown in the wiring diagram), but if I only want the fuel pump, and PCM power function relay from this (no fans, A/C) can I just simply run wires to power these with individual standard relays? Im 99.99% sure this is fine, I just want to make sure there isn't something crazy that it does that i'm missing.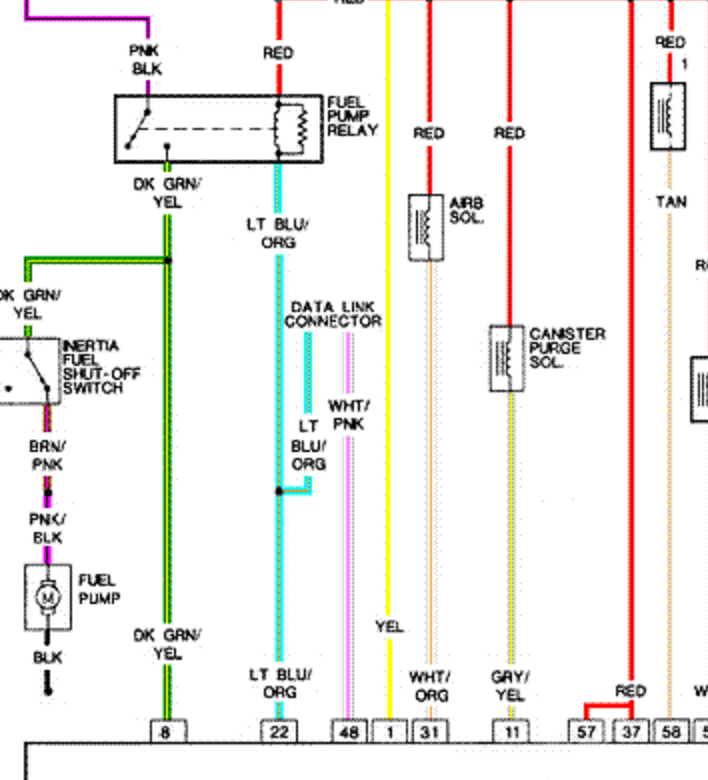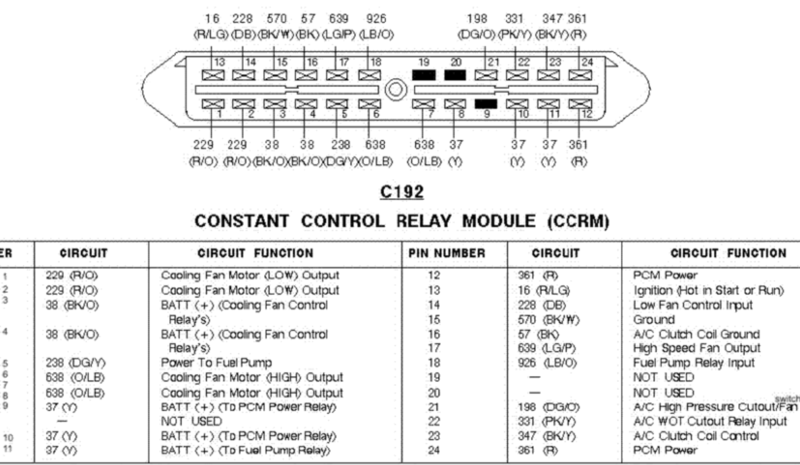 The wiring diagram I am referencing.