Here ia a Ad I made for it this morning...
The Wiring harness is NOT included. Already spoken for...
I will take 3k for everything or will part out for the price beside the Item. if interested you can contact me at 281-536-7467
5.3 short block with 30k on it when pulled ($400.00)
Stock 317 heads ($125.00 with springs)
ARP Head bolts (Not for sale If parted out)
2002 ZO6 cam (200.00)
Yellow valve springs ($25.00)
LS6 Intake ($300.00 with stock fuel rails/No injectors)
Aeromotive Fuel rails ($125.00)
56 pound Injectors ($200.00)
SFI Flywheel ($50.00)
All accessories, Crank Pulley, water pump, Alternator ($200.00)
Motor mounts to fit a Fox Body stock K-Member (they look ugly but they work) (25.00)
F-Body Oil Pan ($150.00 SOLD)
Coil packs ($100.00)
Complete Turbo Kit with both turbos, Hot/Cold Piping, Intercooler, Waste gates, BOV, After market Griffen radiator, Silicone Hoses, etc... ($1,500.00)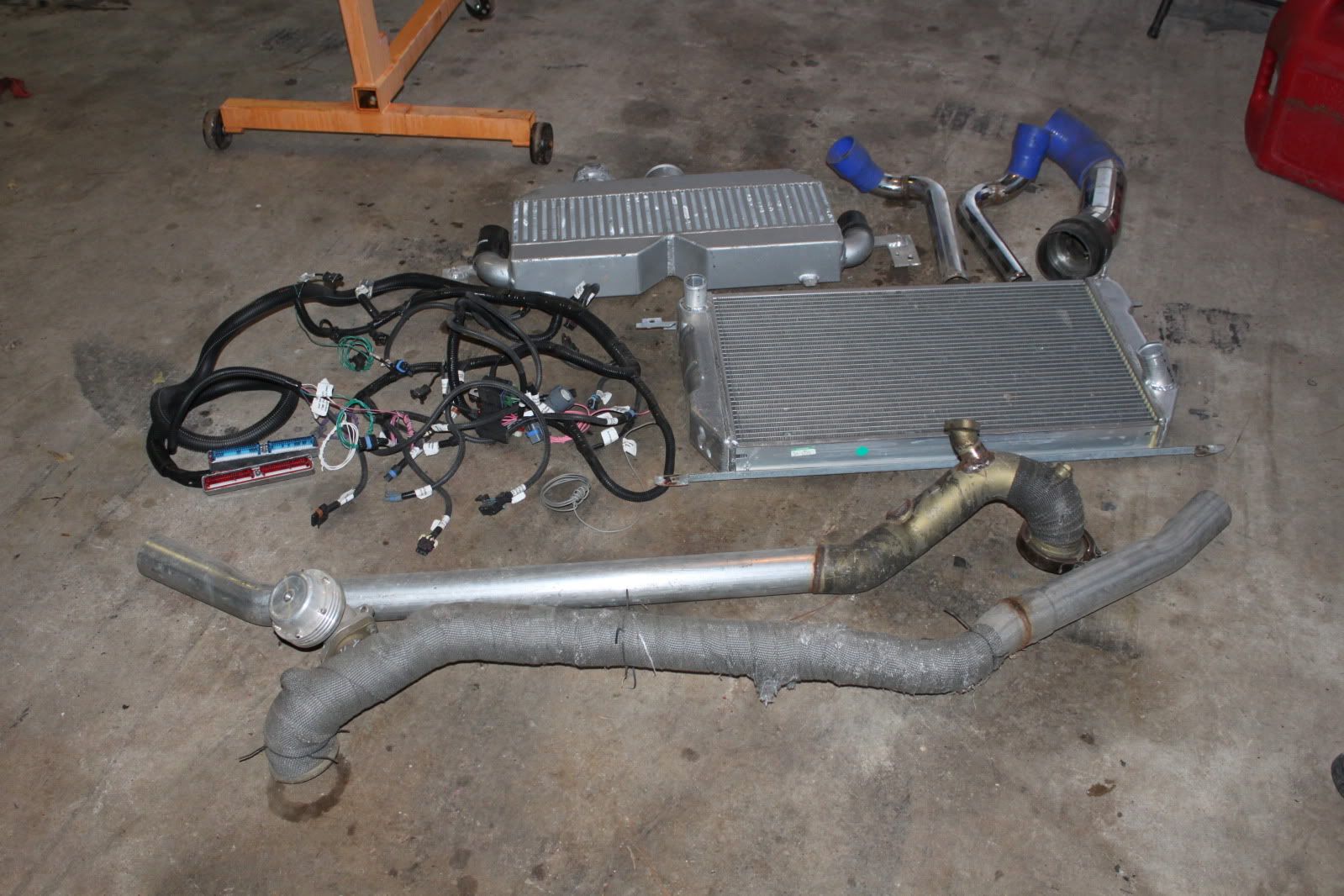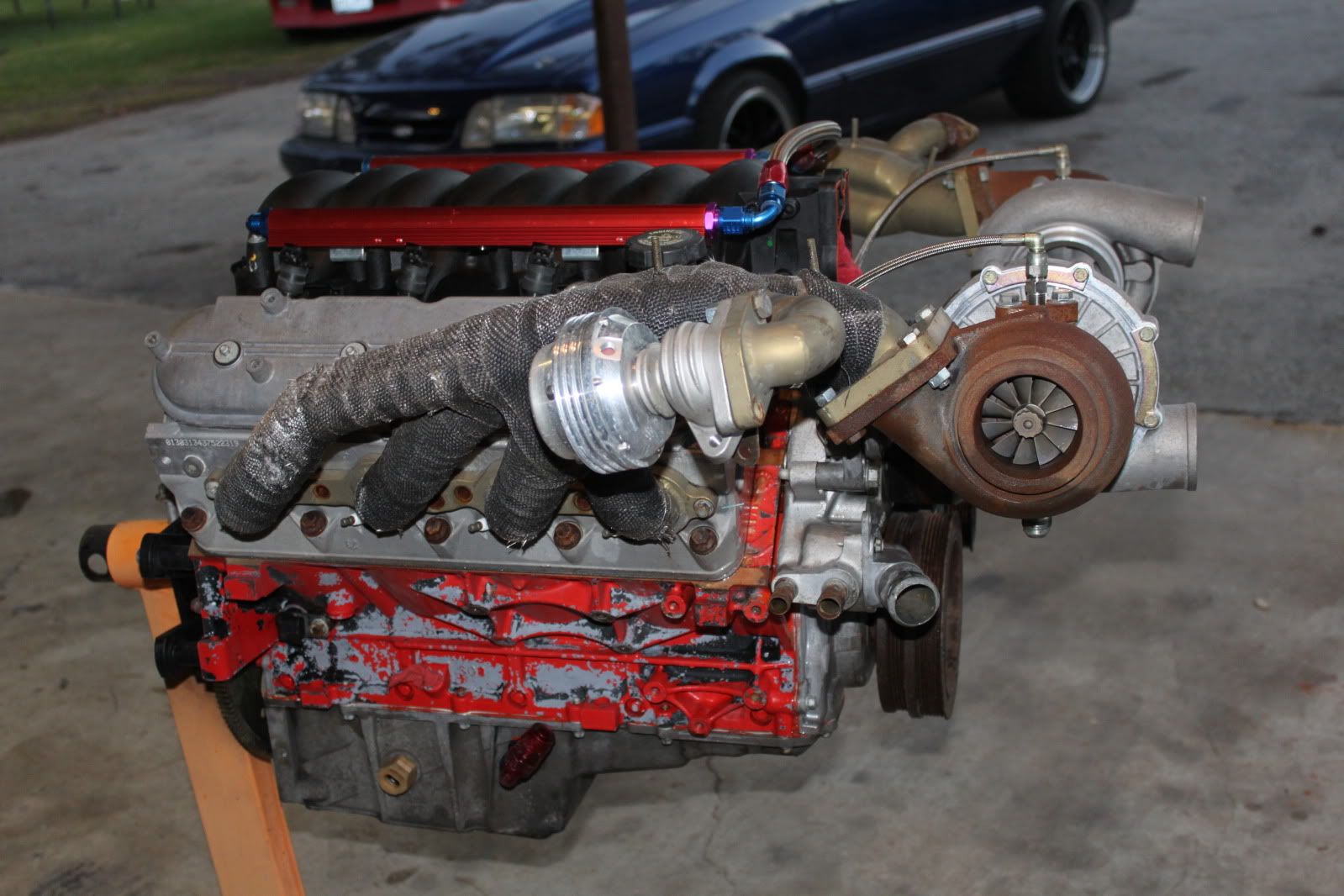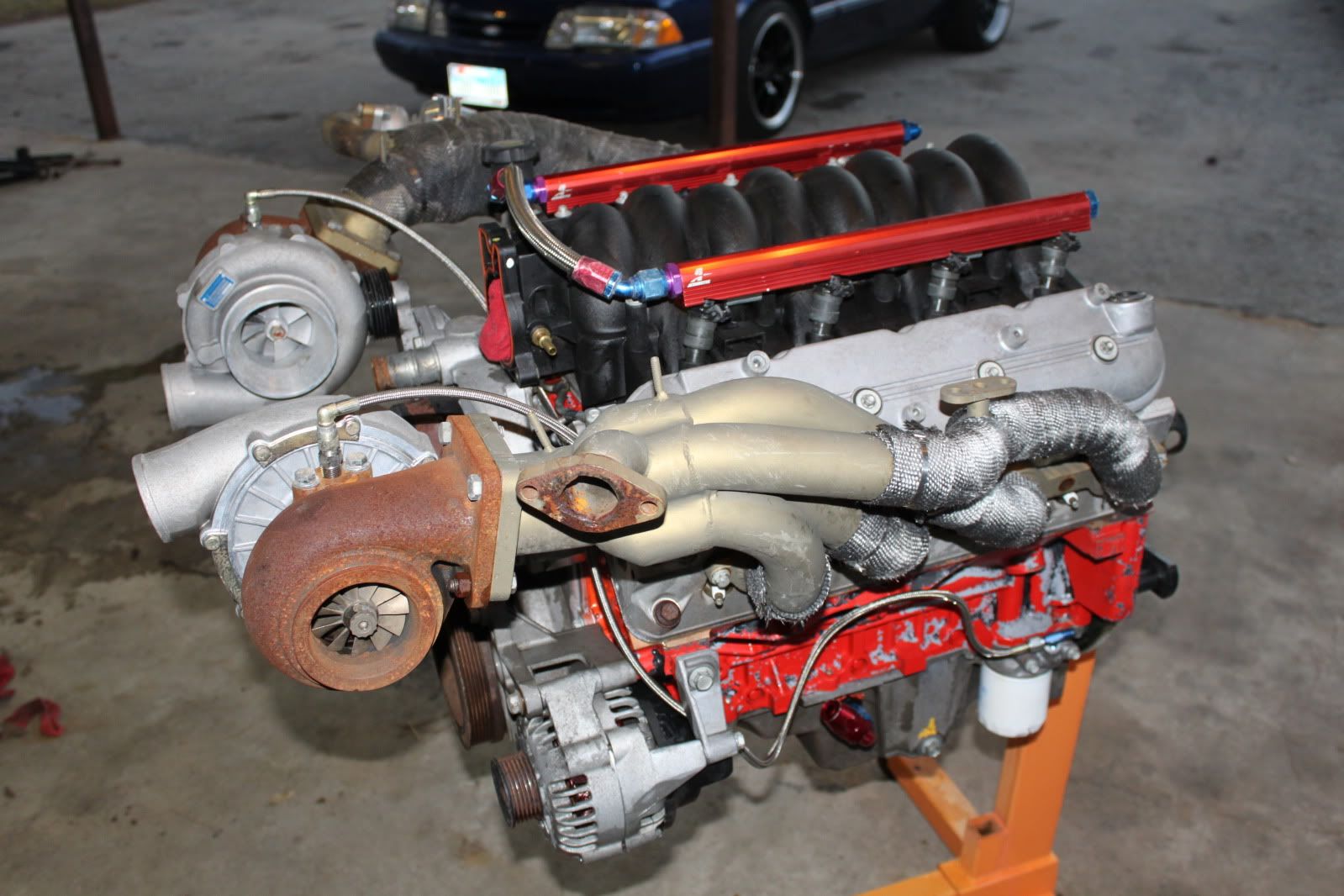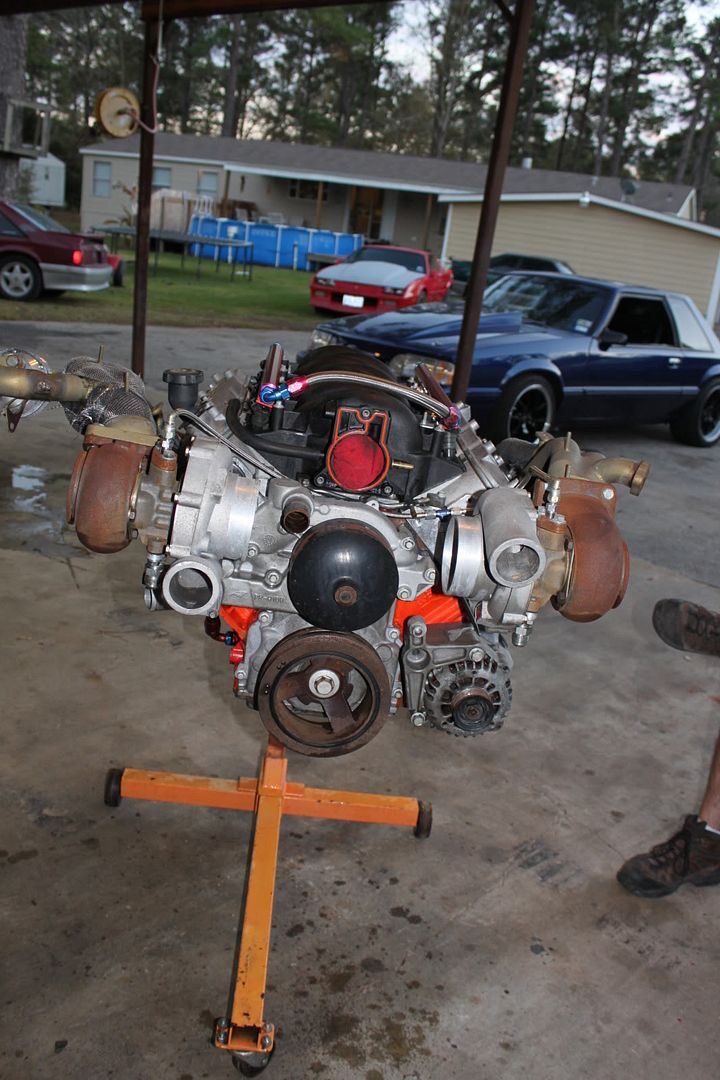 Here it is in a car I built a few years ago, I traded the chassis before I got it running.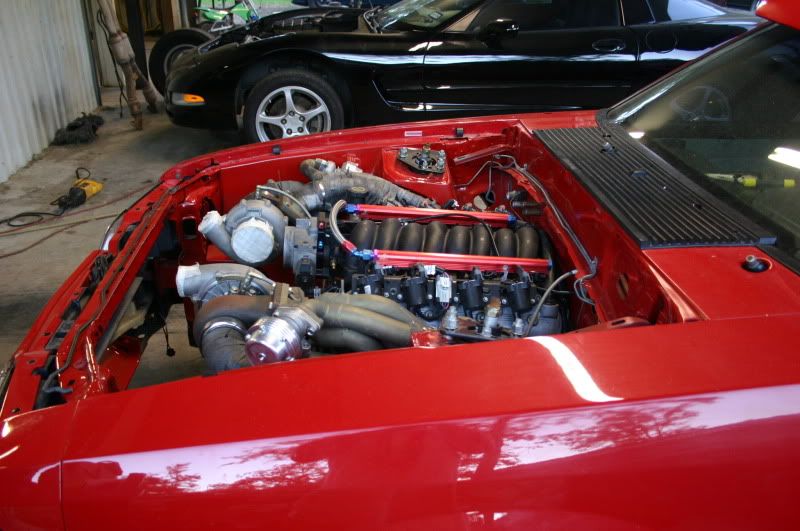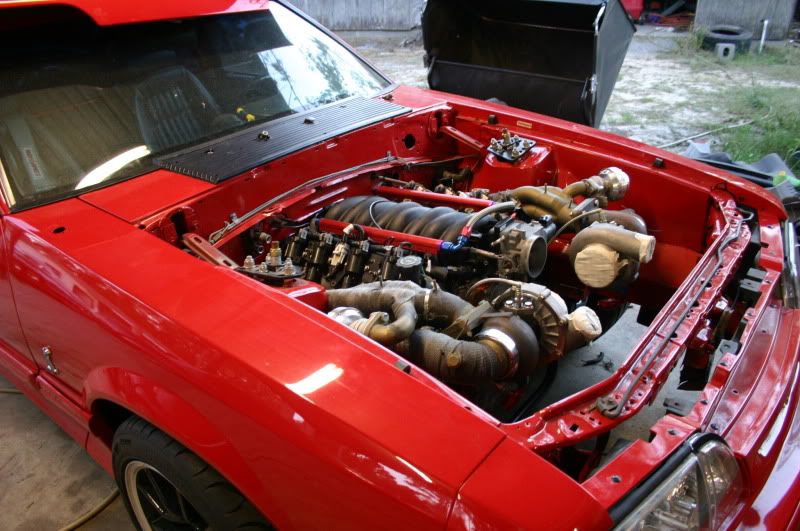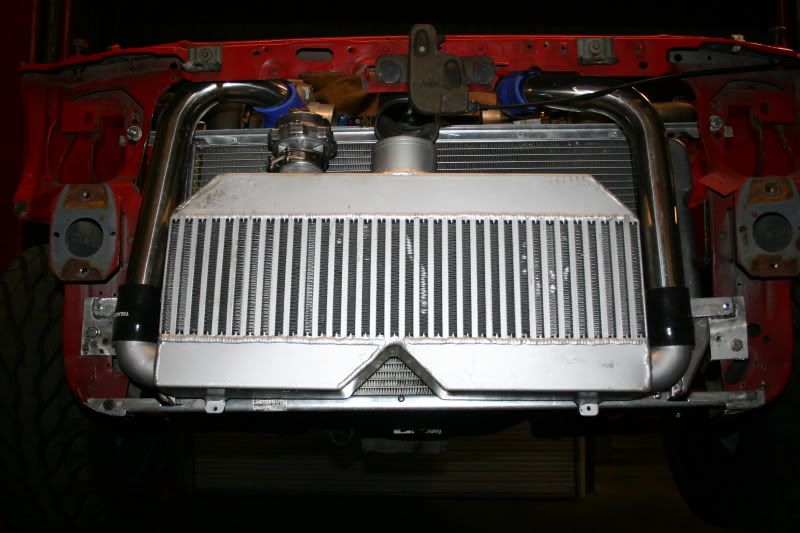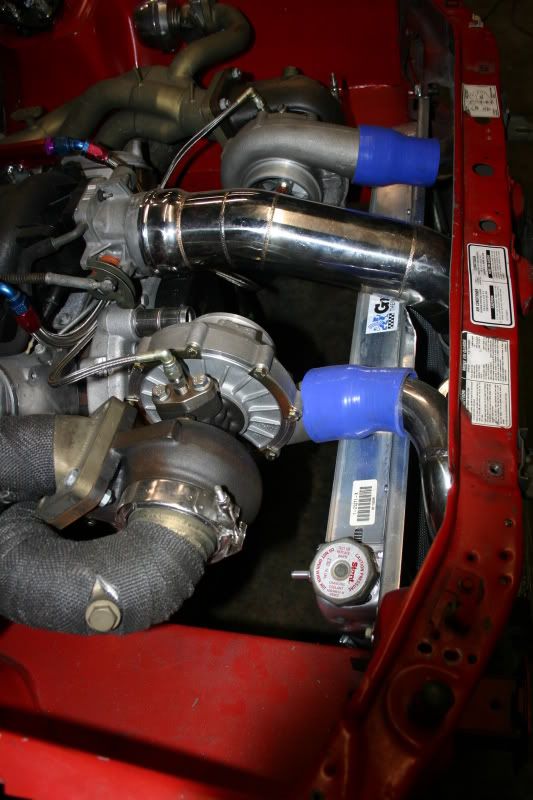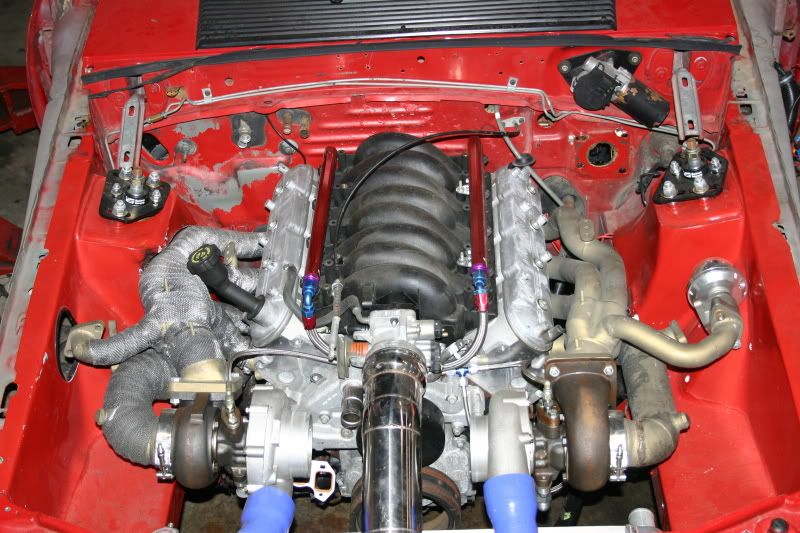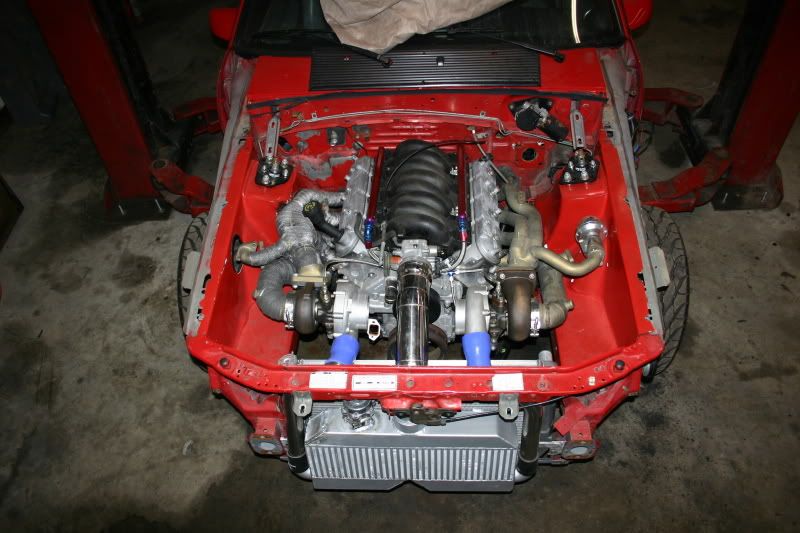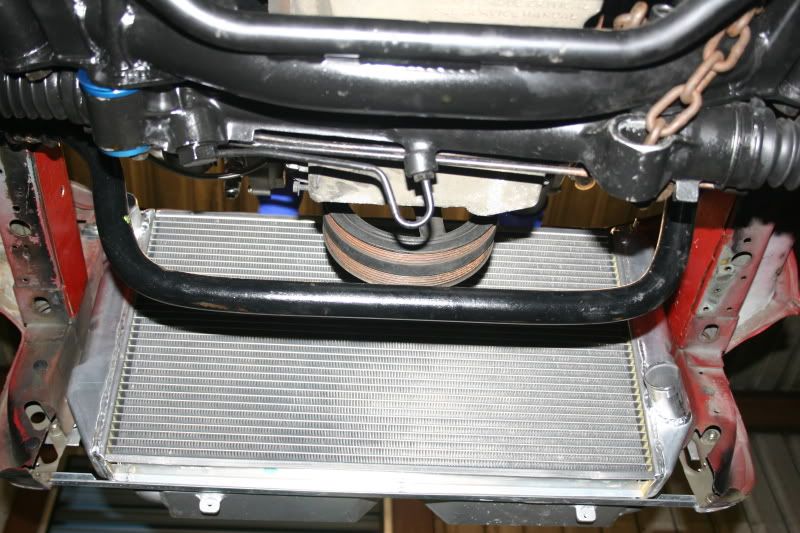 This is the photobucket album that has the comopete build of the car.
http://s98.photobucket.com/albums/l272/1BadChad/92 Mustang/?start=all