Discussion Starter
•
#1
•
I have an 88 Ford Thunderbird that I autox in CP but am wondering about the setup on my torque arm. At some events I have good traction off the line, but at other locations I have little to no bite to get going off of. Can pinion angle make a big difference on a torque arm like the stock style suspension on a drag car?
My current setup
Engine - 2.3T - stock turbo - 250hp/350tq?
Trans - T5 out of turbocoupe
Rear - 8.8 with 3.55 and trutrac
Front springs - 650# 7" coilovers on bilstien HD's
Rear springs - 500# 8" coilovers on MM sport valved bilstiens
Front sway - 1 3/8 solid
No rear sway
Fox front control arms
04 cobra spindles
Front tires - 295/30/18 Hoosier A6
Rear tires - 315/30/18 Hoosier A6
Wheels - 18x10 XXR 521's all the way around
Homemade torque arm and panhard bar - torque arm has slightly different connection at front than I've seen before but I thought it would work better than the others I've seen.
Car weighs right at 2800 without me in it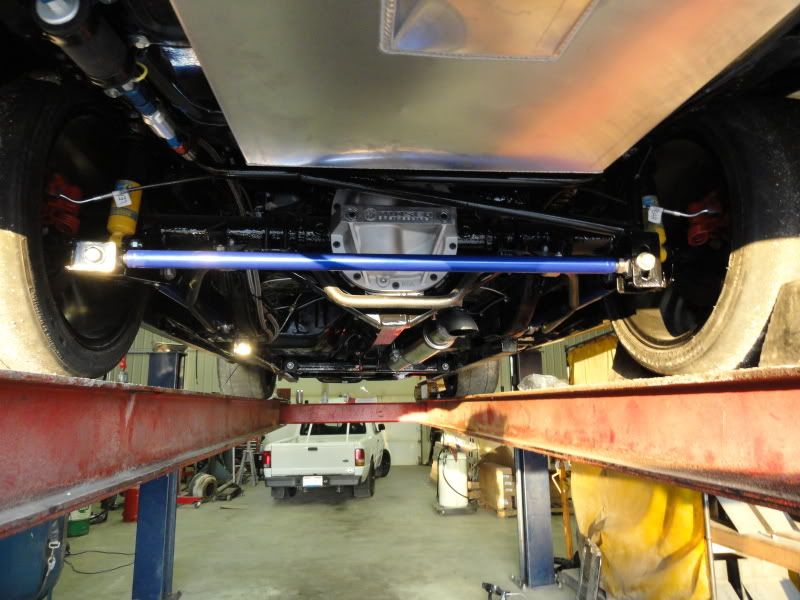 Any thoughts?