·
Formerly known as 89 steeda
Discussion Starter
•
#1
•
Took the Tbird up for a track rental and had a great day. Other than some heat issues and belts slipping the car ran great.
This is my daily driver and its set up for long,fast expressway drives, not the track by any means! On the scales the car without me was 3288lbs and Im 300lbs. Car has a stock 97 Explorer gt40p motor with a TFS stg1 cam, single 3" exhaust,vortech S trim making 8psi, runs on MS and only has 3.55 gears.
First pass off the trailer was on the 17s to check some data and get a feel if I got rid of a vibration.
Walked it off easy with a 2.08 60'
[email protected]
short shifting.
I tried a few more runs on the 17s but it just got slower since I couldnt go full throttle in first gear without blowin the tires off. I thru on my little 26x8 ET Drags after that.
I raced my buddies 12 Mustang with a Roush blower and it was closer than I thought for a car rated at 600hp! I pulled a 1.65
[email protected]
My best pass was against his kids gutted Fairmont with a 347/c4. I ran a 1.65
[email protected]
Left there a happy guy! I think with some skinnies up front,cooler weather and more than a 3000rpm launch I might see a 11.99
Going back tomorrow with some much lighter Welds at all corners and a SNow meth kit to try and get the inlet temps down. I was seeing 200* inlet temps on every pass and the MS pulls 4* of timing out from 180 to 200 degrees so if I can get the temps down below 170-180 I think there is another 15-20hp on tap.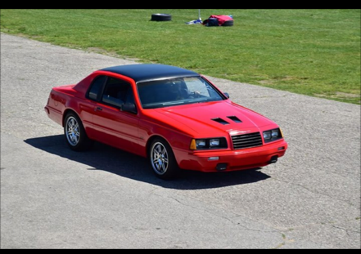 Im thinkin these numbers aint to bad for such a simple setup and a heavy car. What you guys think?