I'm also cataloging this build on another site
but I thought I would share here as I'm sure there are several other people looking to do a similar thing.
A Brief History:
It all stared with my love for the Muscle Car, and my many muscle cars I have owned. it evolved into buying an LS based 2000 Camaro brand new from the factory, money paid upfront towards it... showed up with 4 miles on the odometer....and so my Love of the LS motor began.
it turned into a car that I modded, then sold because I had some Financial issues, then I bought another, and sold it to get a more "insurance friendly" car(I had a lot of tickets causing my insurance to be expensive..LOL)
then I bought another camaro... went for a crazy daily driver build....sort of... ended up turning it into a mostly race car that I drove when it was nice out......
went to gutting my car to lose weight, and couldnt seem to get enough weight out of it... ended up gutted....not really daily driver friendly at all...no AC, no wipers, and still not fast enough because it weighed
3800lbs
so I gave up on the camaro...
I've always wanted to Build an LSx Foxbody...and I start with a weight considerably less than what I could have ever gotten to on my camaro without some serious cutting.
so I started looking for a Foxbody for my project....
Planned on re-using as much stuff from my heavily modded camaro as possible to save a few dollars(engine, trans, center chunk, rear brake kit, ECU and Trans Controller...etc)
a buddy of mine was selling a Running 4 cylinder Foxbody Hatch for Cheap....so I bought it
Naturally... I commenced to Immediately gutting the thing...
the Motor and Trans came out....by force of course..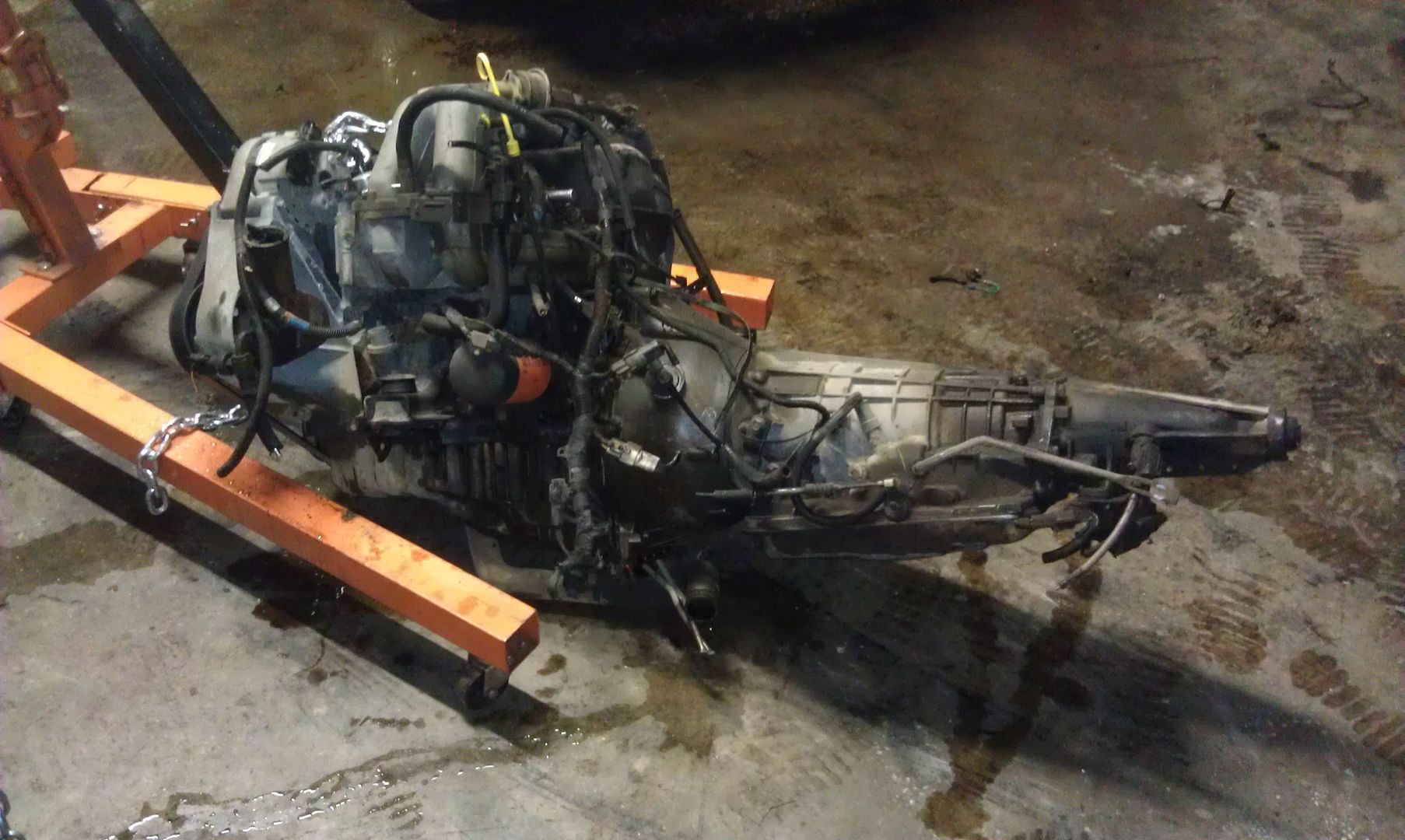 A little Engine Bay Cleanup... degreased, power washed.....