Discussion Starter
•
#1
•
I am contemplating home-brewing a panhard bar setup for my 86 and wanted to bounce my ideas around here to see what people think. For now I plan to keep the UCA's. I also am not concerned about exhaust as it will be dumps or side exhaust. Here is a photo I found that seems to address adjustability on the chassis side in an efficient way. I think it would be much stronger, though, to triangulate to the tip of the chassis mount.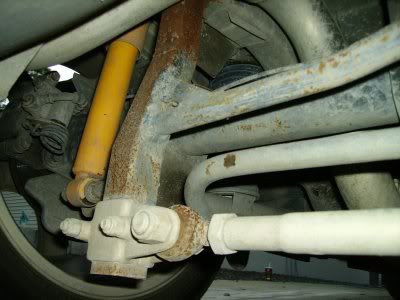 I am concerned about the material thickness. To use the bracket (Speedway Motors), I would have to use 1 1/2" mild steel square tubing.
Does anybody have some thoughts on the thickness of the square tubing? 1/8", 3/16", or 1/4"? I suppose if I have to ask, go big.