·
Authorized corral.net Advertiser
Discussion Starter
•
#1
•
I wanted to start a thread as I really haven't shared my personal build, I generally don't get time to devote to this project. That could be why its sat around for almost 2 years and hasn't been completed. Im trying to take a little time each day now to try and get this car on the road and hopefully to the track in the near future. I bought the car a few years back just as a rolling chassis with plans to just swap in an 03 motor. I had a salvaged 03 that we parted out so I had a lot of the parts around and just wasn't going to be happy after getting it on the dyno. Not to mention I really wanted to ditch the blower and go turbo. So we just ended up pulling the motor back out and put the long block into my 99 Cobra here.
We got started on the project by stripping out basically anything that was left on the car still. I ended up re-wiring the entire car with the 03 Cobra harness so that everything worked inside and out. It was time consuming work but now all my power locks, windows, gauges, temp control, custom fabbed in 03 cluster, etc all work. It was a little difficult to figure out how to get the ignition and a few other things work with the harness but I could do it in my sleep now. In addition to rewiring, we swapped over the following from the 03:
Steering Rack
Hydro boost
Heater box(kept Ac and heat)
Fuel tank
Filler neck(took serious cutting)
Fan assembly
Im sure there is more but Im just going off memory right now. I can tell you without having the 03 here to part out, this project really would have been tough and end up costing a lot by just having to pick up tons of little things we pulled from the other car.
So moving on to the present day, we have a completely built teksid block with good internals. Picked up a set of 04 10 thread heads and dropped them off at a friends place to get MMR stainless valves installed along with the springs and titanium retainers. I found a great deal on the forum for a set of custom turbo cams for about the exact same setup that I was building. So I ended up getting those to finish off the engine. A friend/customer at Smith Powder coating took care of us by high temp powder coating the valve covers and manifolds. The wrinkle blue really sets everything off and looks good in the engine bay. Glad I took the time to send those off and get them done before installing the engine.
As for the transmission I knew I was planning on building the car to eventually race in the true street class so went with a built c4 for the time being. Picked it up locally and the deal was too good to pass up on. Those people building something similar, this will take a custom built mount. I looked around but didn't see any other solution but the brackets we had machined were really simple and could make with some plate steel. Also it worked out really nice, the drive shaft was able to be re-used and just needed the adapter plate that jegs sells.
For the time being the rear end was just upgraded with 31 spline diff, our On3 Performance 31 spline 5 lug axles and a c-clip eliminator kit.
As you can see we had to modify the one header primary to clear the steering shaft which was pretty simple. Due to running the 03 fan setup, we were going to have to modify the merge pipe. So instead we just went ahead and built it from one piece to make it simple and we planned on running the On3 Performance 60mm wastegate. With that being said, we just figured it would be easier to start from scratch and turned out nice. We are going to run the On3 76mm ceramic ball bearing turbo on the car and follow that up with a custom 3.5" custom built downpipe. We were thinking to run it 3.5" all the way back with just 1 single 3.5" tailpipe. Im not sold on that idea yet but we are just getting started.
To try and help keep iat temps down as cold as possible, we are building a completely custom air to water intercooler setup. The intercooler core is huge and we mounted it in the passenger side inner fender area that you can see in the one photo. Then went on to do a custom 3" aluminum intercooler pipe kit from the turbo to throttle body. Basically that is where we stand right now and should be starting with the fuel system very soon. We are actually going ahead and developing the system that we are going to use on this car. Keep an eye out for that, we have a very trick fuel solution that will hit the market in the near future ☺
I also took way too much time on the gauge cluster but I thought since I did all the wiring, I might as well make the 03 cluster fit the car. It's a really subtle modification and looks factory but those that know what they are looking at will notice. I completely fiber glassed the back side of the cluster to build a bucket that would house and support it. That way I could fab up some brackets to bolt to the actual bezel it would sit in. I wont admit the hours it took me to do this one mod but seeing it in the car, it was all worth it.
Its somewhat hard to describe this whole project since its changed directions a couple time but Ill try and keep the thread up to date as I make headway. I don't get much time for my personal projects so it might be finished this winter or who knows when. Its just not priority but Im going to stay on it and cant wait to get it out to some events in the near future.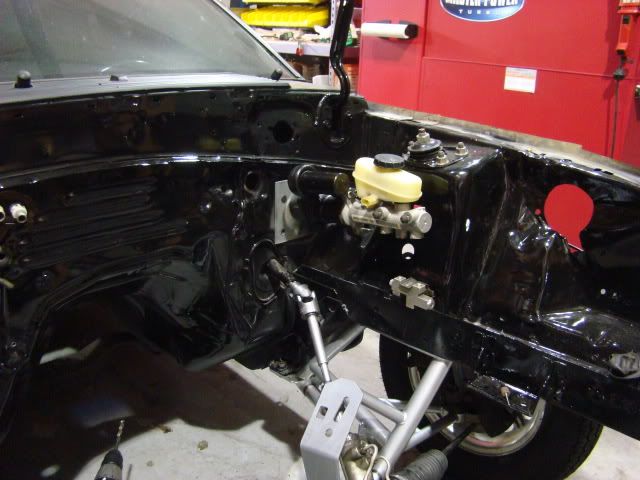 Custom steering shaft to allow the stock colum to be used and go to the 03 Rack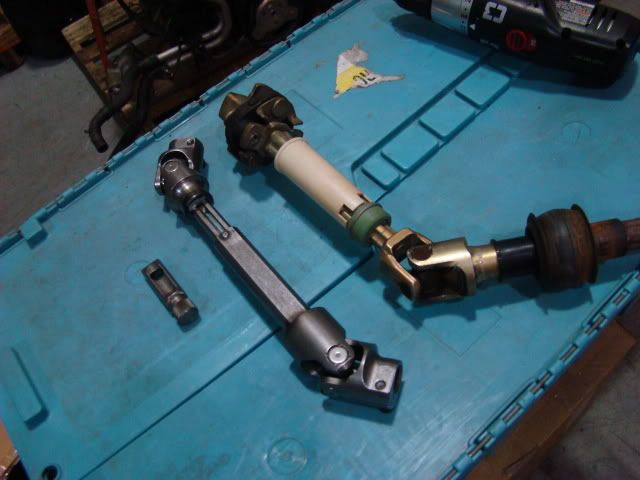 Everyone meet Steve-o, helped turn wrenches a lot of nights after work.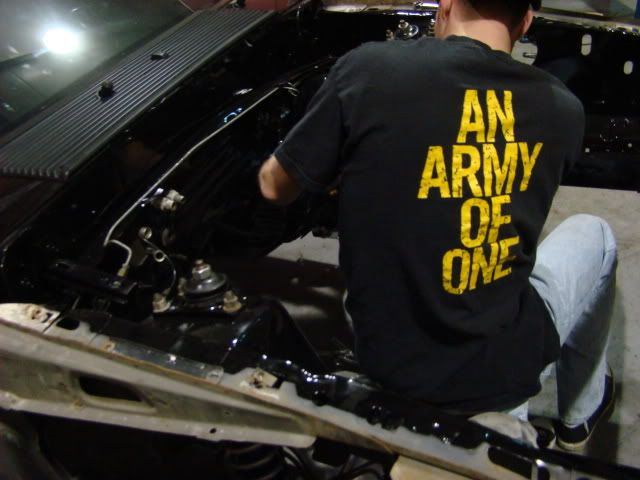 03 Cobra heater box in its new home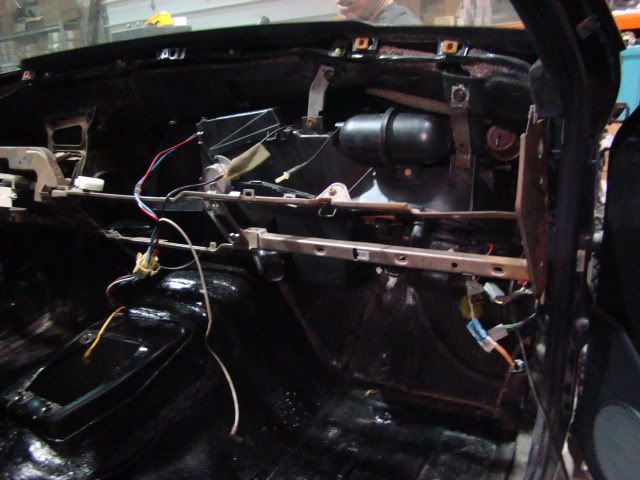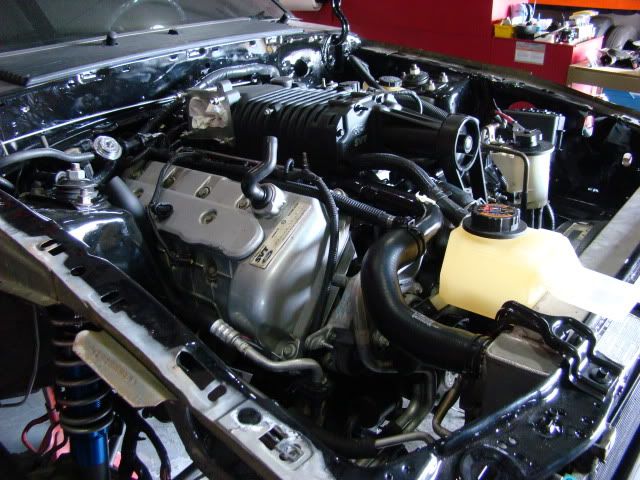 Welded up a stock 5.0 radiator so the stock 03 fan bolted directly on
03 tank bolted in and custom built filler neck
Went with a set of greg welds and some MT drag radials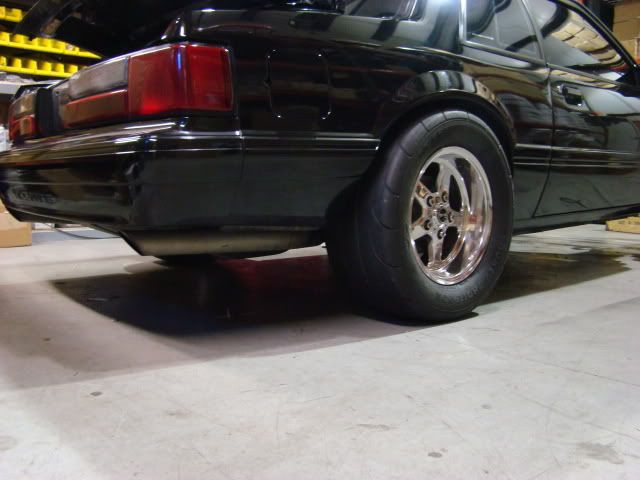 These are more of the present photos and where we are at right now with the car. This is the built motor for the turbo combo and starting to get the complete turbo kit worked out and moving forward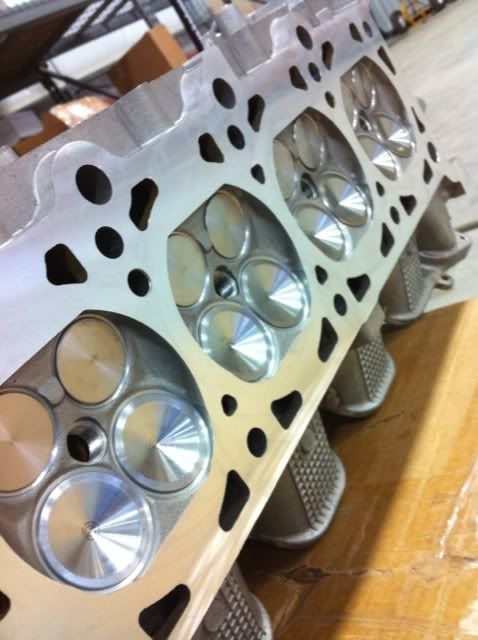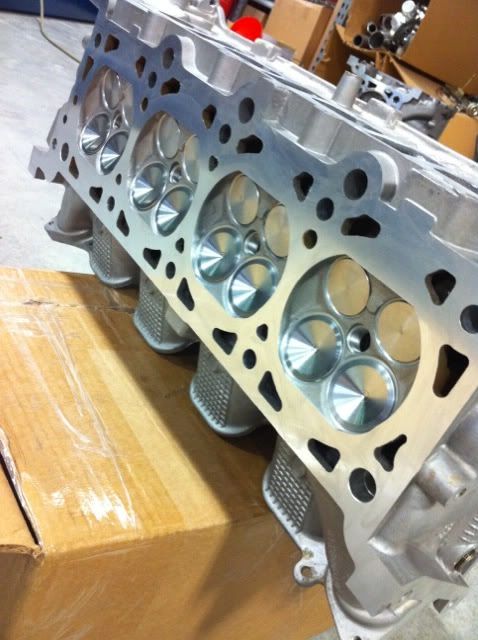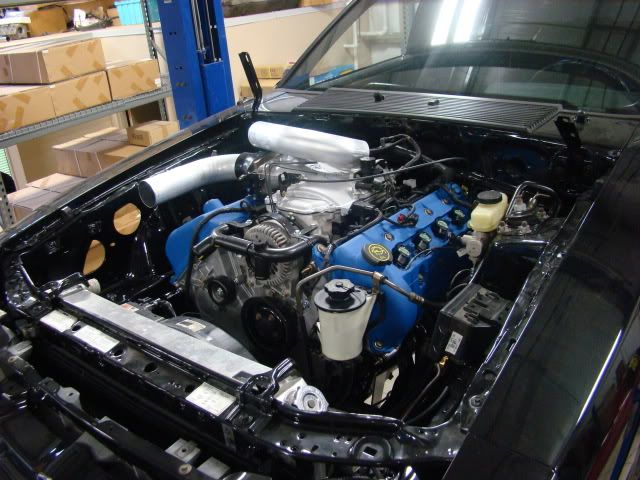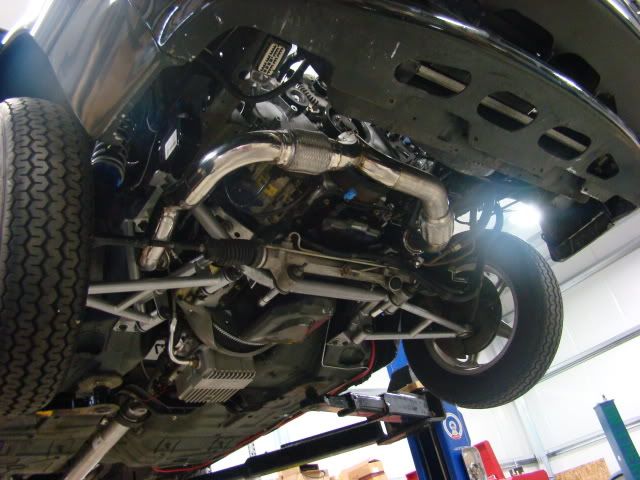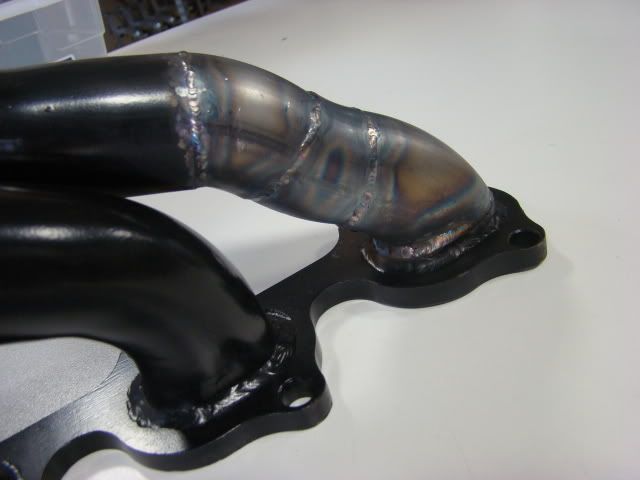 Soon to be downpipe: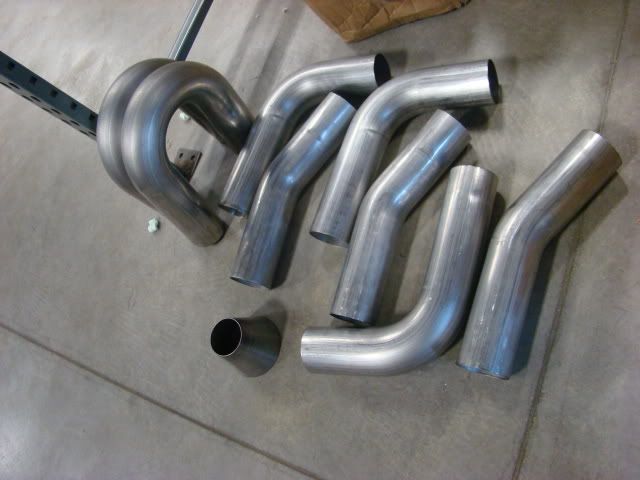 This is the custom setup I mentioned above how I built the 03 cobra cluster into the stock dash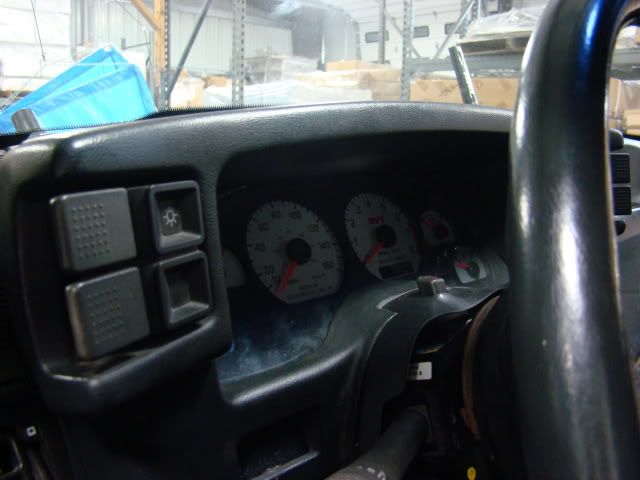 Ill try to answer questions as I can and will continue to add photos and details when I am able to make headway with the car.