Well I'm changing a few things on the new setup that werent working up to par.
This is how I had the wastegate and dump pipe. It wasn't going to let me close the hood using a boost controller with both ports.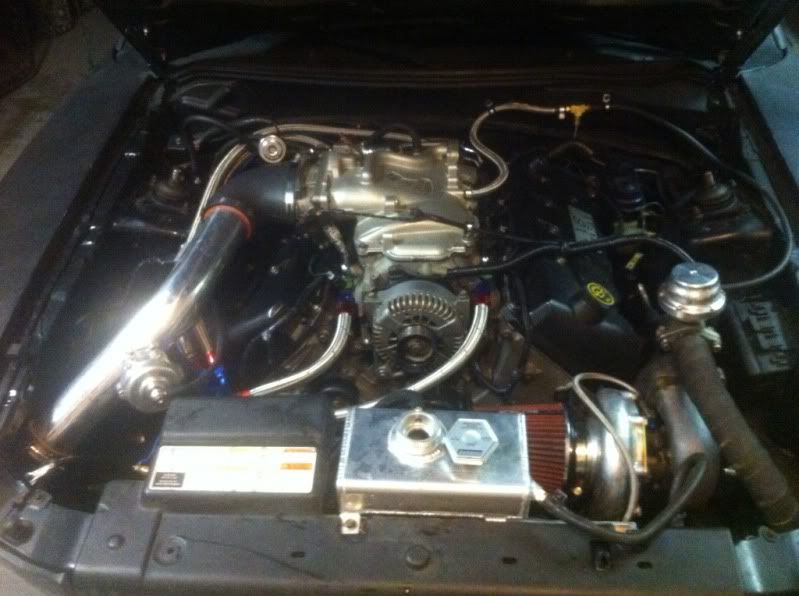 So I ran it on it's side and changed the dump pipe to vent into the down pipe.