Discussion Starter
•
#1
•
I thought I would share a few pics and info. on my track car. The car is a 98 Cobra with 15,000 highway miles :rofl:
Actually the car was a Bondurant school car. I was shopping for a track car and I came across this for a very nice price. I bought it sight unseen and had it shipped to me. I was expecting a whipped out old race car, but I have been very pleased with it.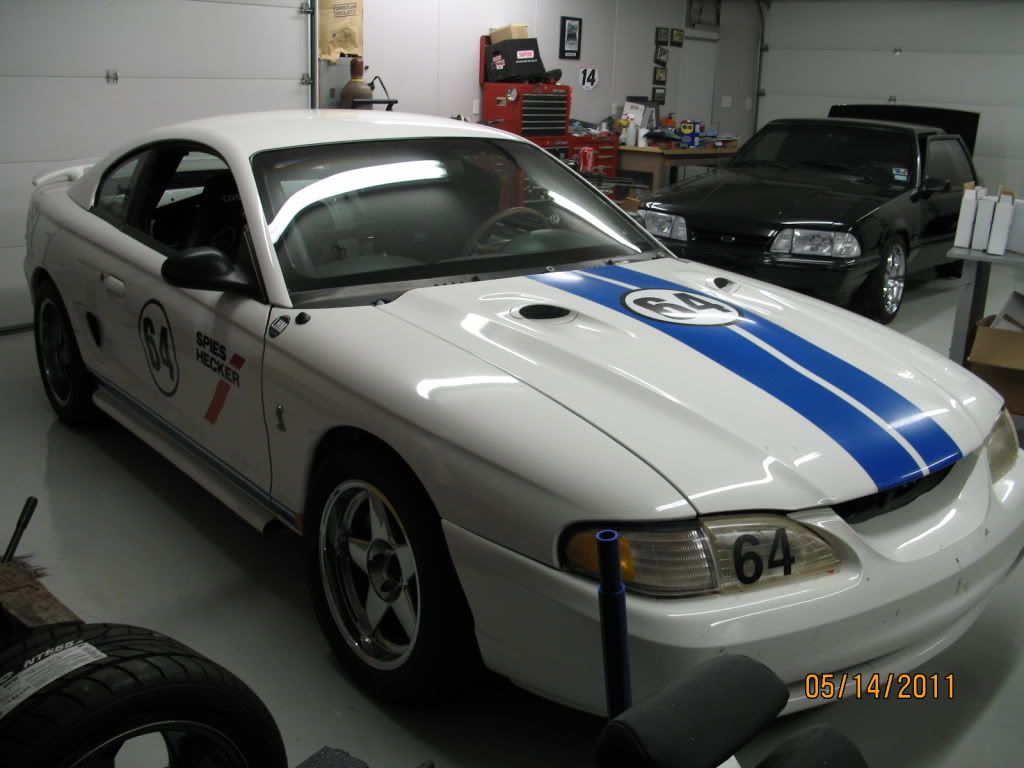 The car has had door bars added to each side.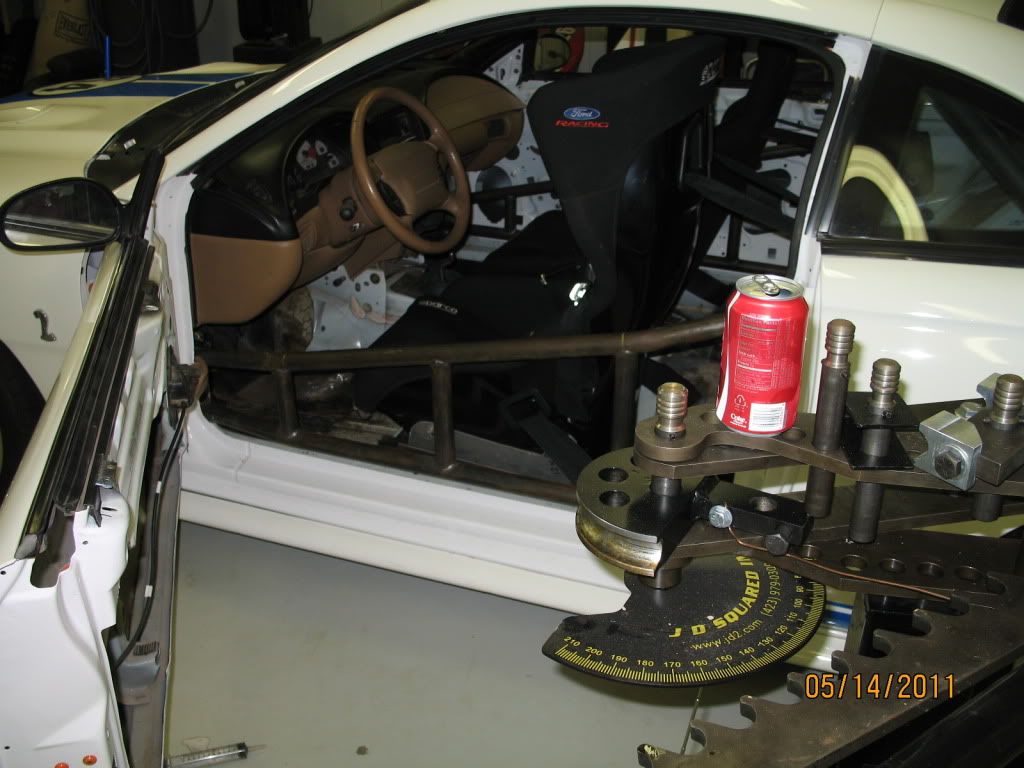 This is bracing from the core support to the k-member: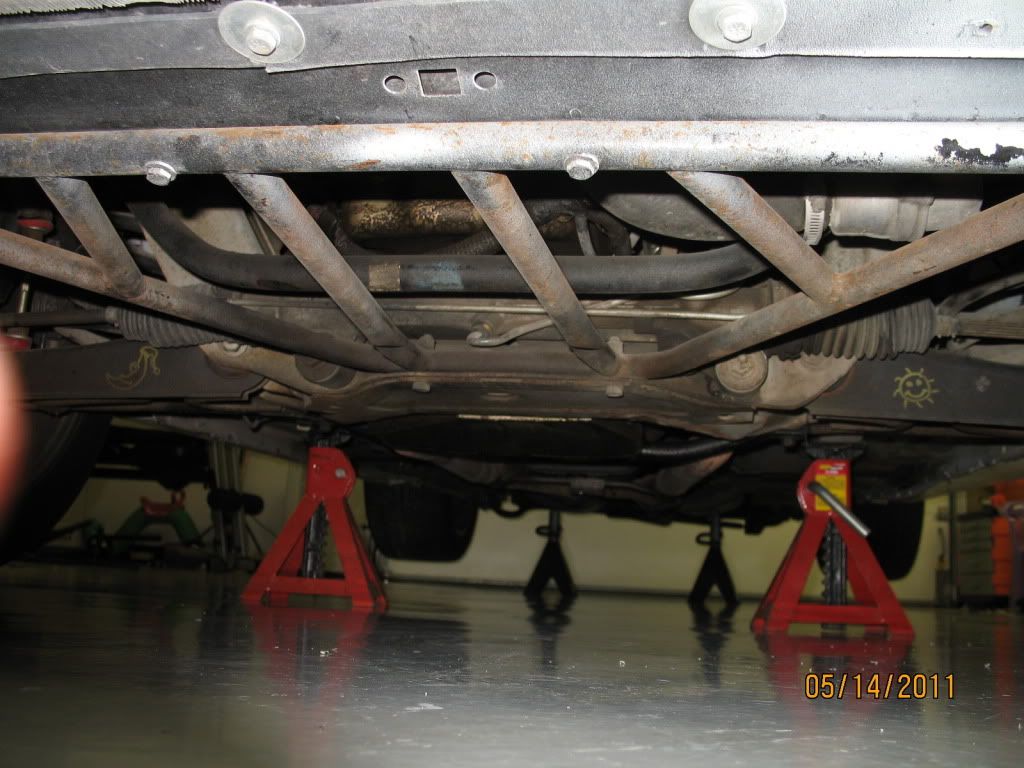 Floor is cut with a box built in to allow the rear and torque-arm mount to travel higher. The black box between the Halon bottles is the clearenced area: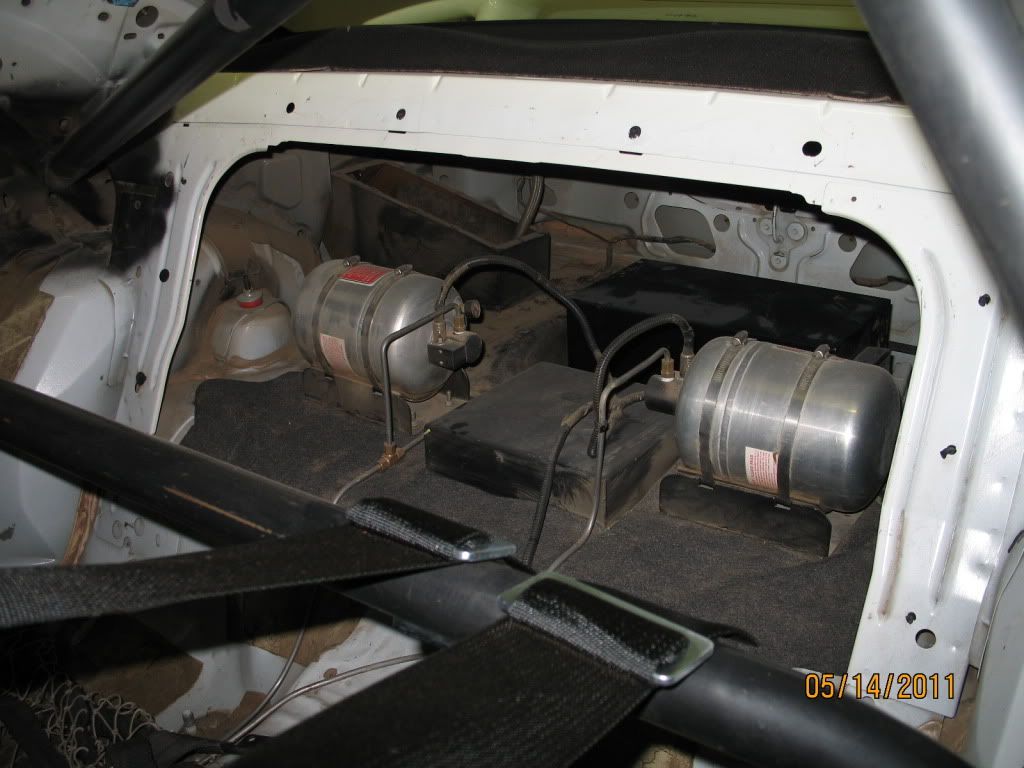 Front torque-arm mount: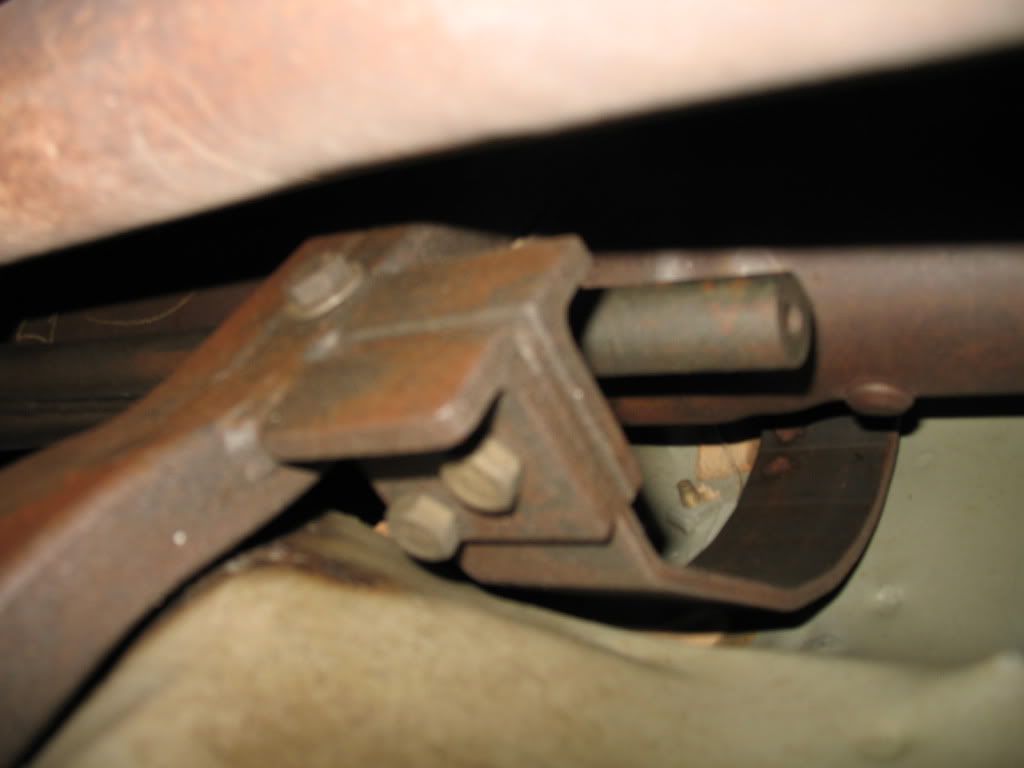 My plan is to wheel to wheel race this season. I have some work to do including some cage mods, but it seems to be a solid start.
Scott