Discussion Starter
•
#1
•
I know alot of people have a concrete mindset on J.R. Granatelli and/or his company. Well, after reading every thing I could on this company/person, I talked with him for a little bit about a few things.
Long story short about that, I told him my intentions and expectations of the car once it's done and he agreed to send me a complete Granatelli tubular front end kit to install in my car while I had my transmission, header, and K-member out of my car. While my car isn't used every day, it is by all means a daily driver that I drive to autocross, drive to track events and drive to the dragstrip and then take to the movies on the weekends....it's an "everything" car.
I was on no time frame, so i've had the Granatelli pieces for about a month or two and worked on the car in my free time.
I will simply post pictures of my experience, as it was a GREAT ONE! I have never ever swapped out a K-member before in any car and have had nothing to compare it to. I simply followed the directions, USED COMMON SENSE, and took my time on the little steps that need to be done to make it RIGHT. If you think you can just unbolt the stock stuff from your car, and bolt up a COMPLETELY NEW front end kit and it be perfect.....stop kidding yourself. You guys with cams would want to get it dyno'd/tuned to be "right", wouldn't you? Same with nitrous....take your precautions, do it right and enjoy the success.
This is the ENTIRE Granatelling front end kit....everything to replace your OE stuff on the weight scale.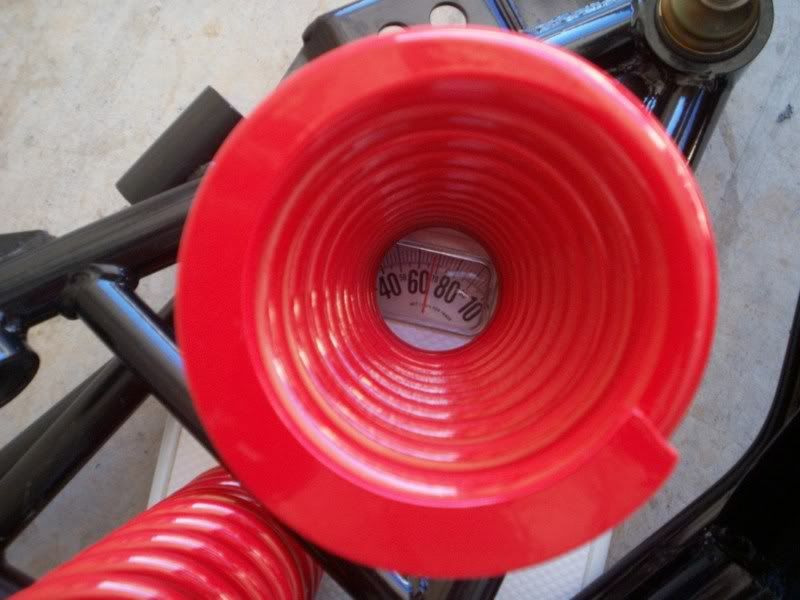 Close up of some pieces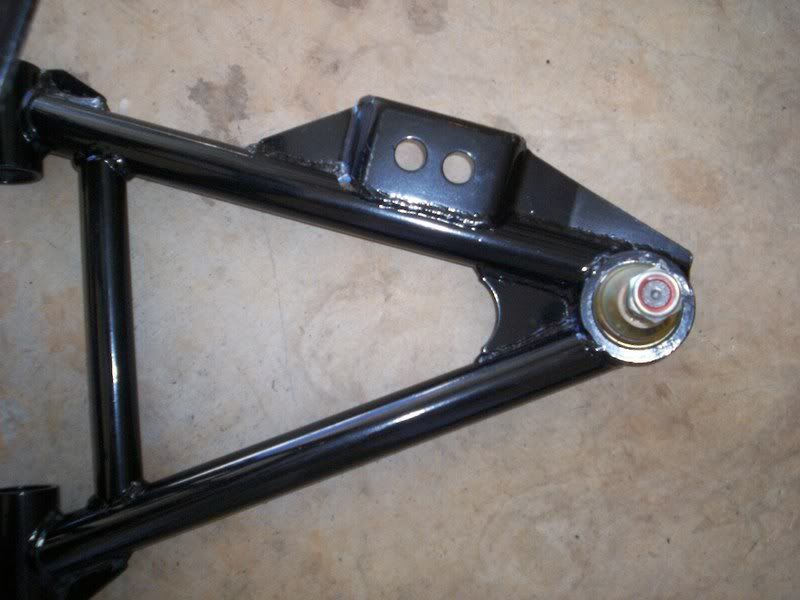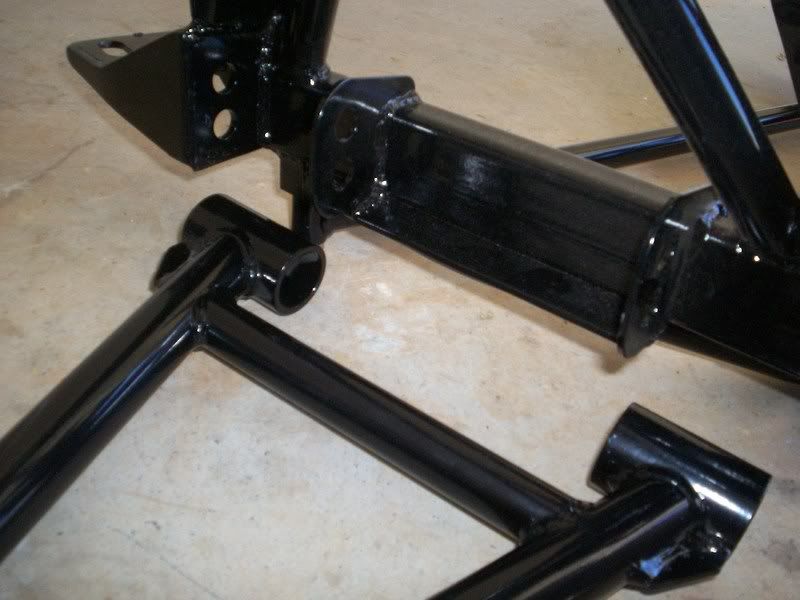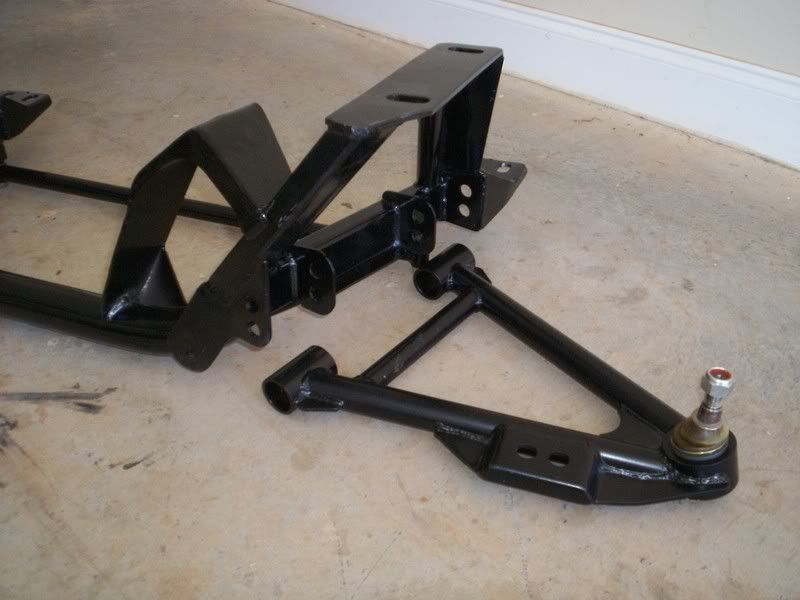 Stock Kmember with stock A arms...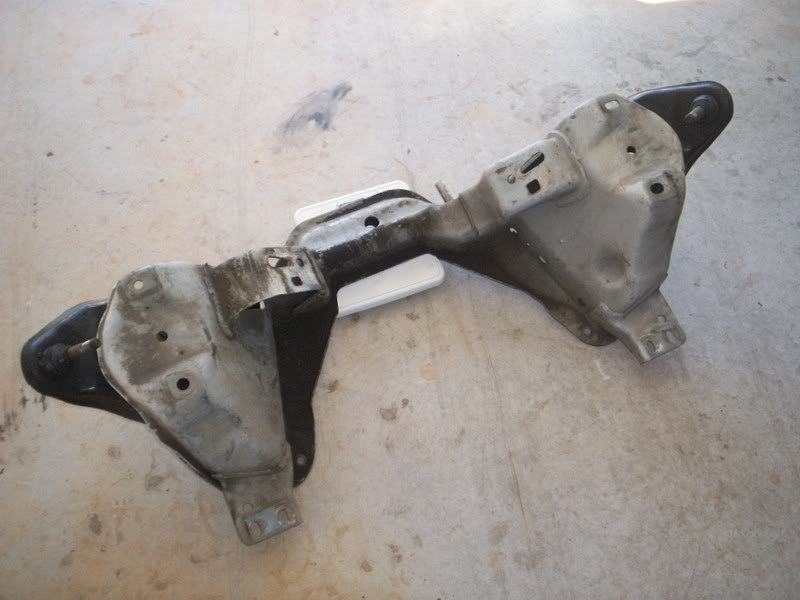 ....and add the stock springs to that weight