Discussion Starter
•
#1
•
Well, I had my first ever drag strip experience last night at Muncie Dragway for T&T. My god, what fun it is!
I'm just curious if anyone can give me pointers and let me know if I'm close to what I should be or if I did alright for a first timer.
I ran a slow 14.2 @ 99 mph, I dunno why; but the car was hot lapped for that run in order to get a run in before intermission. After intermission I had confidence in the car and the track to give spray a try and was rewarded with a 13.2 @ 108, then immediately lined back up to get a 12.9 @ 110. This was done on BFG KDWS tires and I bogged on the first spray run, but launched the hell out of it and spun the 2nd run.
Please excuse the large image size, it's the only way the text is legible.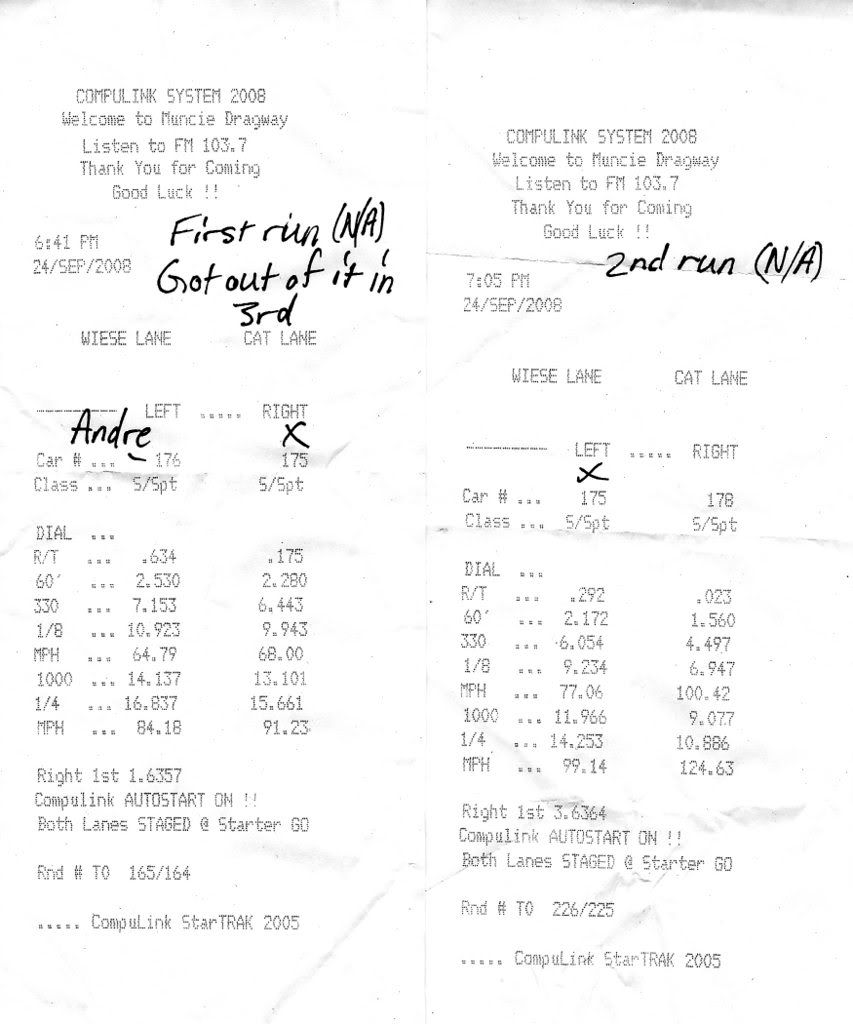 My 60ft is relatively consistent, I'm gonna guess it could be quite better, but I'm just curious what all insight can be offered for my next time out, or maybe I could just get some advice overall.
Vidz of my passes