I don't know of another conversion such as this. Many similar but not exactly like this.
My 94 cobra has went through many changes over the past couple of years. I have finally settled on one setup. At least for now.
This is a major conversion.
04 cobra Motor
T56 trans
complete wiring harness
dash assy - reusing my black pad
brake system - reusing my calipers and spindles
pedals
steering column - reusing my steering wheel
fuel system
a/c system
coolant system
Mods will be:
Stiegemeier stage 5+ Ported eaton
Accufab plenum ported to match Stiegemeier stage 5+ port
2.76 upper / 2lb lower pulley
60 lb inj
SCT 2800 maf
longtubes
x pipe
Mac Flowpath catback
JLT CAI
4 piece idlers
egr delete
SCT Xcal II tuner
Spec stage 3+ clutch
Fidanza Flywheel
Fore top hat
GT pumps
dual FPDM's
First I started stripping the car down. Everything needed to come out.
I installed a PA Racing tubular K. Next I will be installing 03 A arms, sway bar, steering rack. I will re-use my spindles and brakes.
I then stripped the interior.
Pulled the dash and converted it. I wanted to keep most of the 94 look. Mostly because of the color. True black. Not charcoal like the 03-04's.
I swapped my dash pad and heating ducts over to the 03 metal frame and installed all of the 03 wiring.. Installed the 03 cluster.
03 pad after removed from the shell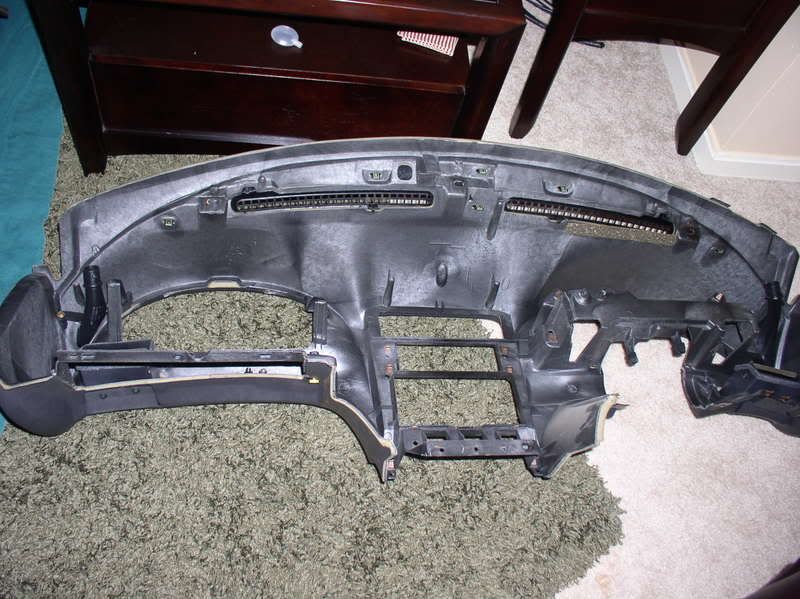 03 dash shell with pad removed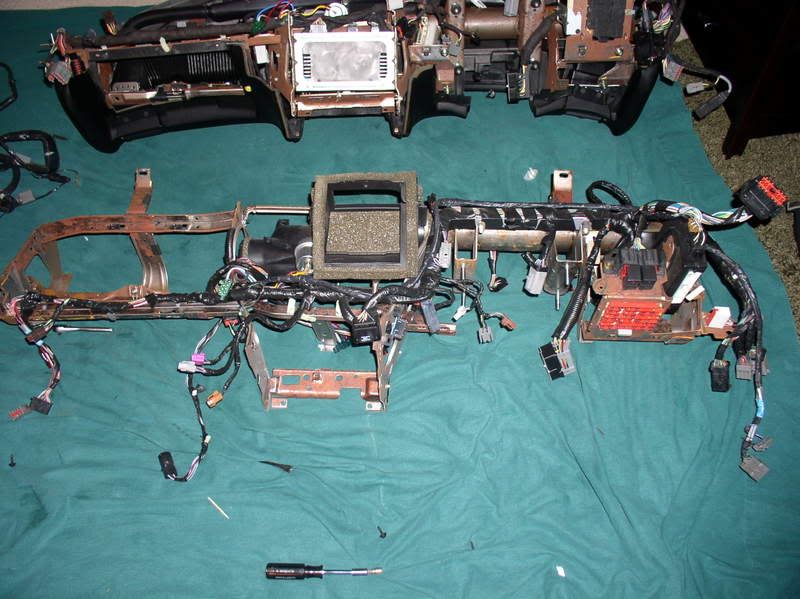 94 dash before it is stripped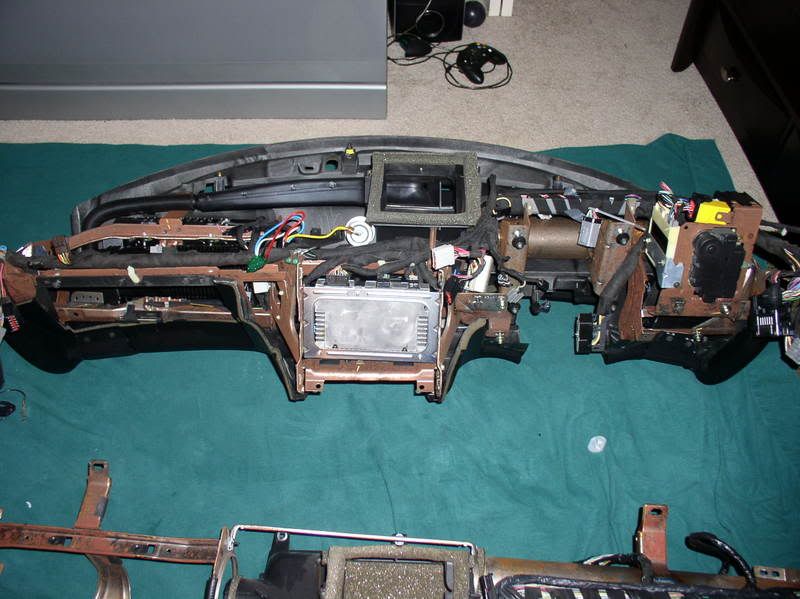 94 stripped shell and harness. Pad was relocated to new 03 dash frame
94 dash converted to 03 internals converted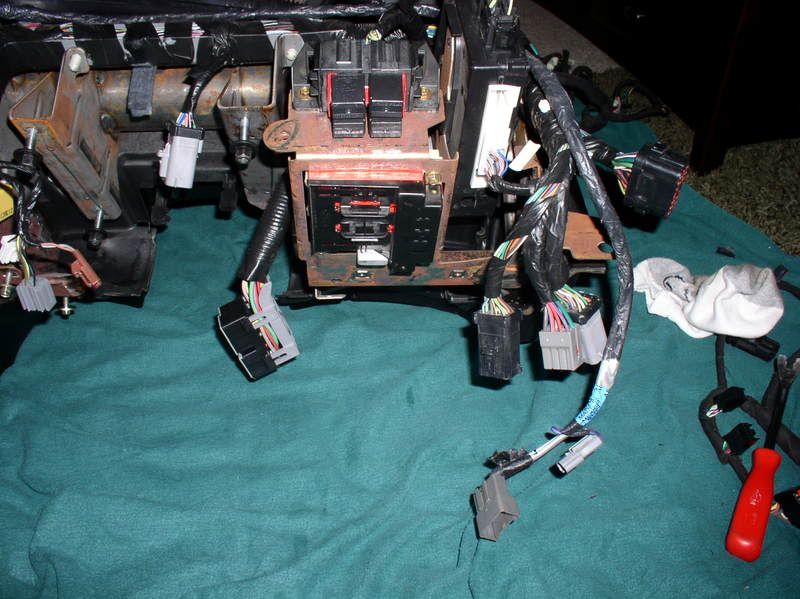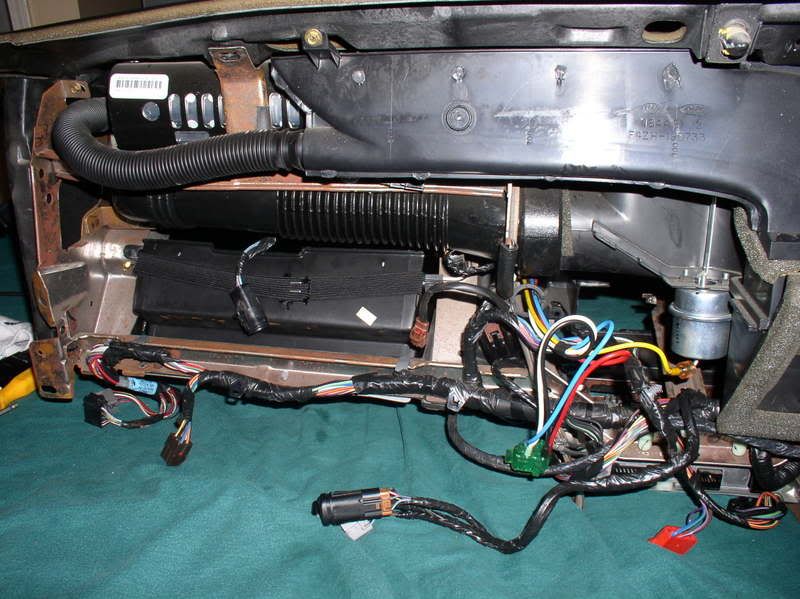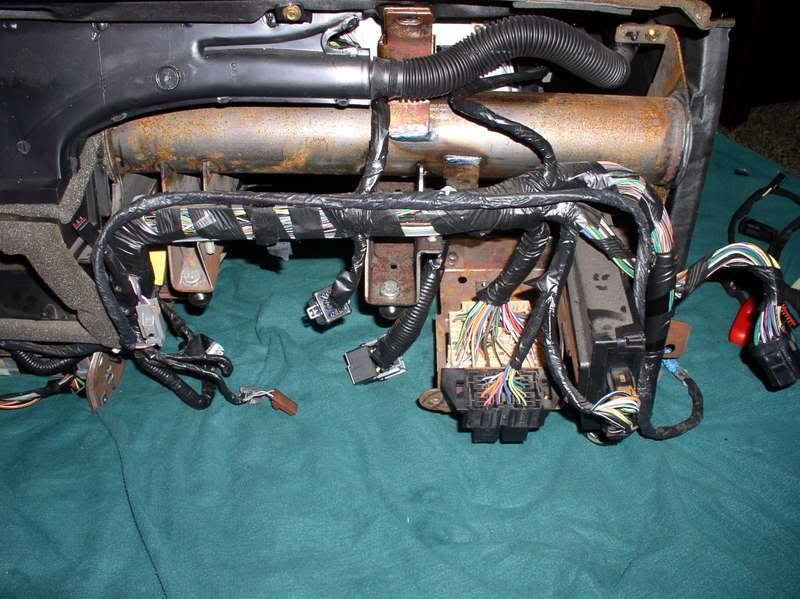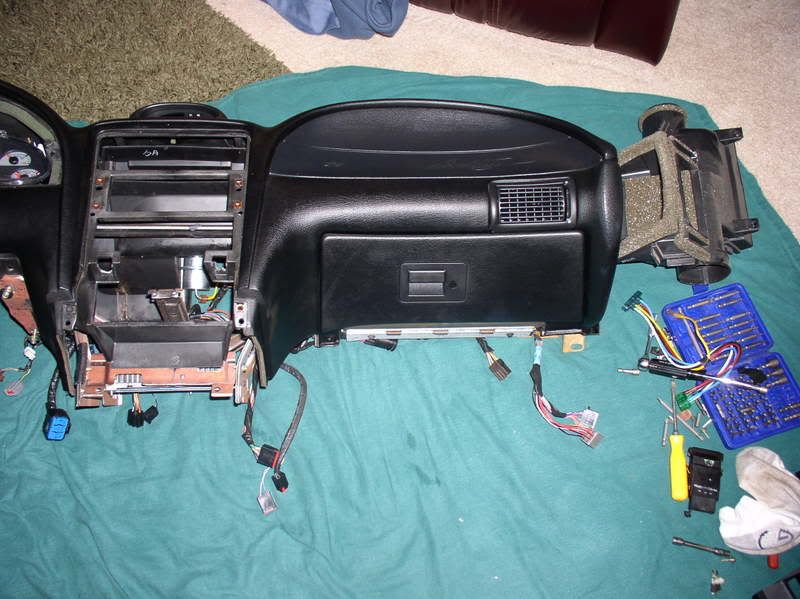 I had to change the pass side air bag connector.
From Brown
to Black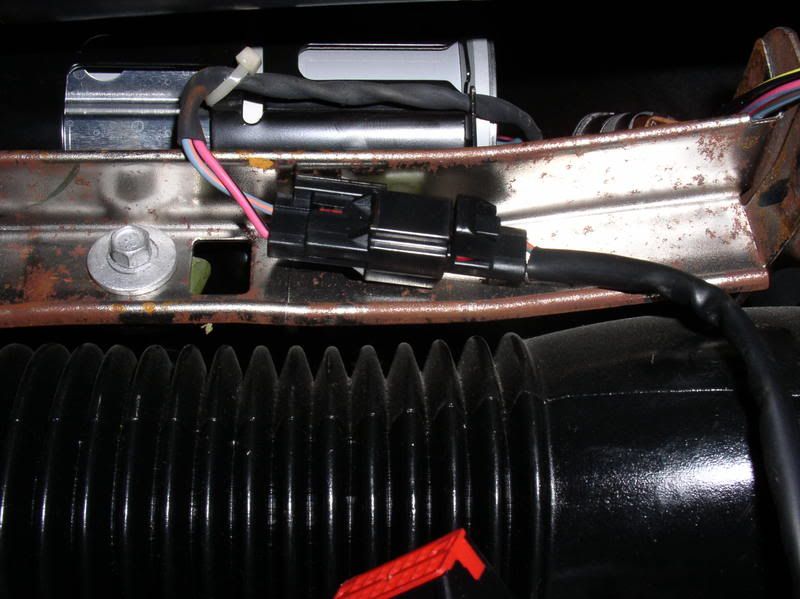 The 94 has the defroster on the instrument bezel whereas the 03 has it on the stereo bezel. I am having to cut and splice the harness and run to my stock defroster switch.