Discussion Starter
•
#1
•
ok so a little background on my car/build. stock 302 with a cartech outlaw turbo kit. i bought the kit used off a buddy who tuned his car speed density. i didnt know when i put every thing together that the MAF should be in the outlet pipe going to the intercooler. i put my MAF in the pipe coming out of the intercooler right after the BOV. i havent really driven the car yet so i dont know if there will be any running issues, but both my tuner and cartech suggest i move the meter.
here is my issue: im using a PMAS blow through MAF that is physically too long for the only other location.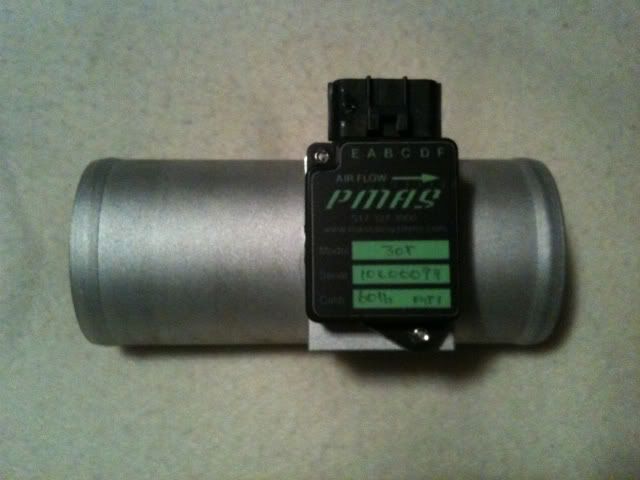 my solution would be to cut the meter housing down about 3". my question now is, will this mess up the readings that the meter provides?