finally got a chance to get my car on the lift at work. decided to do another low budget project. this is what i ended up with. to get a 3 inch pipe to fit i put the end in a vice and made it more oval then round. and the whole outlet of the setup is pointed at the rotor hat, not at the rotor face. i've heard that if it points at the face, the inside face cools alot more quickly then the ouside and cracking can occur. so with it pointed in the center, it gets evenly distributed through the cooling vanes in the rotor. pictures pretty much explain it all. any question just ask. as always, all comments are welcome.
i cut the dust sheild a little to wide on this side. the driver side is alot tighter fitting.
i used the nut that held the abs wire bracked. its usually on the top but i just moved it to the bottom to hold the end of the duct.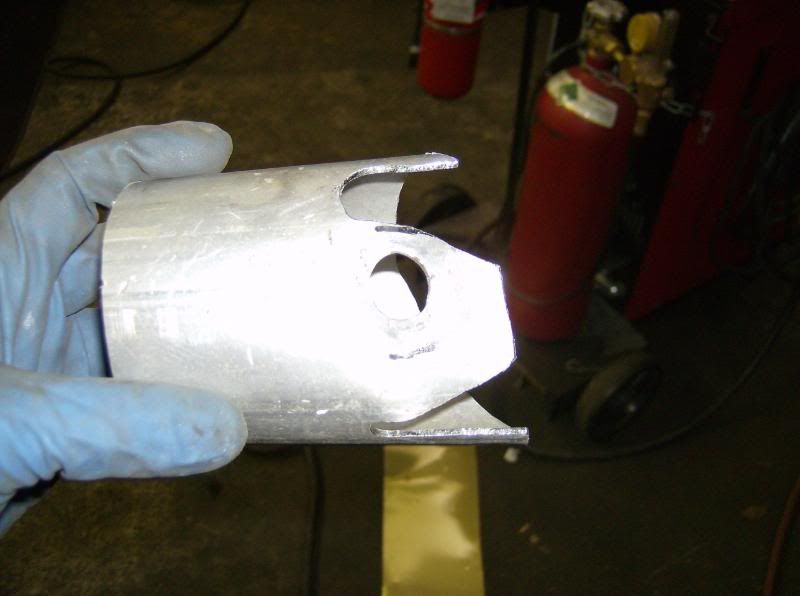 the intake horns (i guess ill call them that) just some aluminum flashing with an air duct for houses. i got everything from lowes/home depot. except the 3" tubing from the local exhaust shop.
the cool thing about this, is that the whole brake duct setup probably weighs less the the fog light setup. so i save maybe a pound or 2 off the front.
a few teasers of what i might try and do next.
315's on the front! shouldn't be too hard. this will include making custom flares for the fenders.