Discussion Starter
•
#21
•
I'm biding my time saving up for the machine shop by tearing into the transmission. Anyone here know the TR-6060/T-56 Magnum very well? Got it for $350 with a loose input shaft. Picked up a bearing set for $100. Popped open the case and found the magnet all sort of goopy.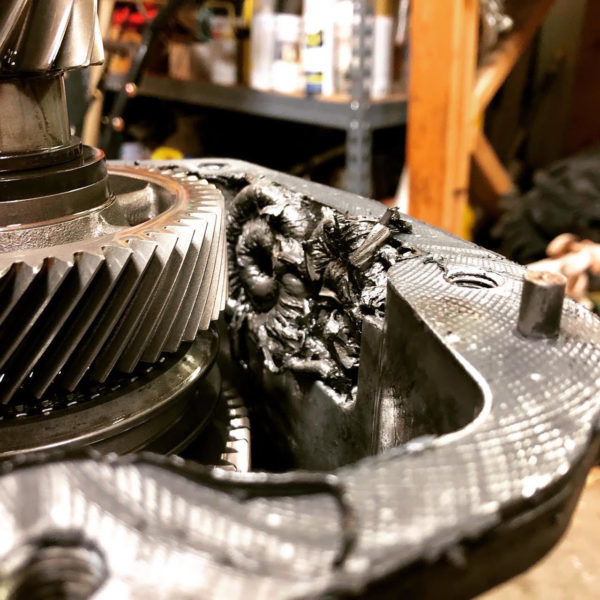 There was a general shiny paste, and then a bunch of little chunks.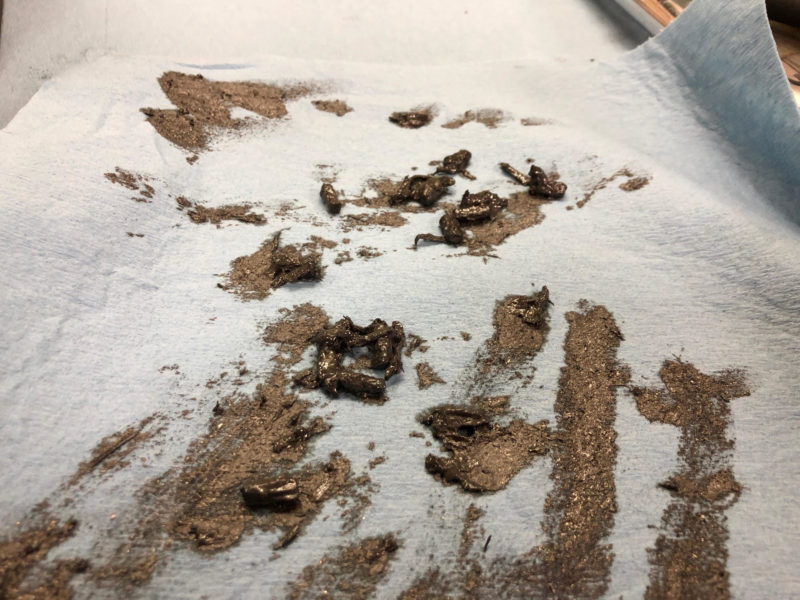 I was confused as I continued pulling things apart - all of the gears looked flawless, the synchros were all surprisingly in great shape, nothing looked like it was missing anything. Until I took a second look at the input end of the output shaft - that's not a cast cap, that's a hardened bearing race that's been beat to ****.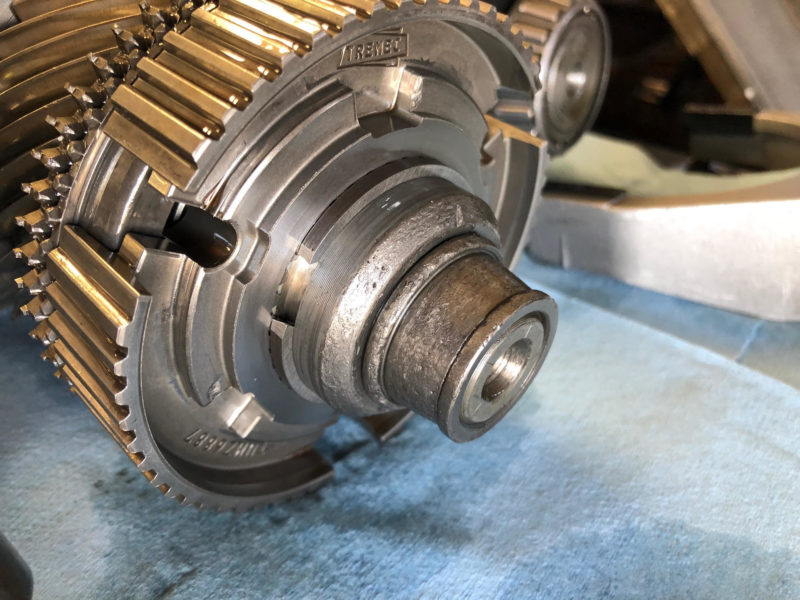 And the corresponding outer race: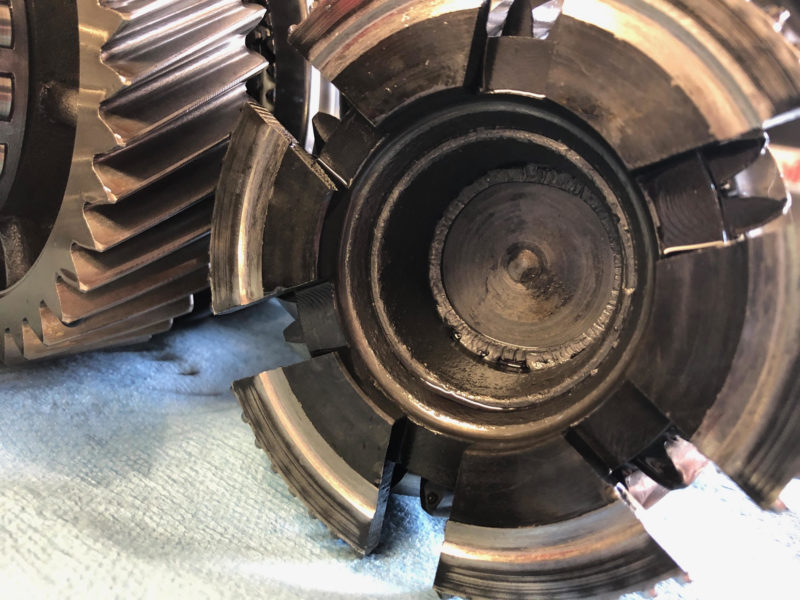 That's supposed to be a caged tapered roller bearing. I was able to get a bearing splitter behind the inner race, after some sharpening of the splitter and much swearing.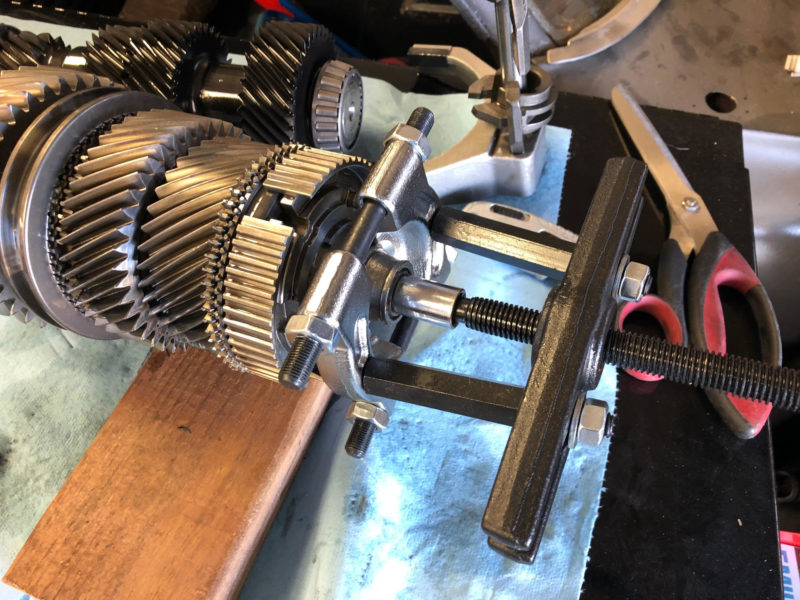 The outer race took even more swearing and some work with the Dremel, but I finally got it out. Those two things took about 2.5 hours.
So those chunks were the old rollers, and the shiny schmutz was the cage, ground down to a fine paste.
Because that bearing was totally MIA, the input and output shaft were free to bang around on each other. I'll probably end up replacing one set of synchros as its tabs were getting beat to death by the input shaft.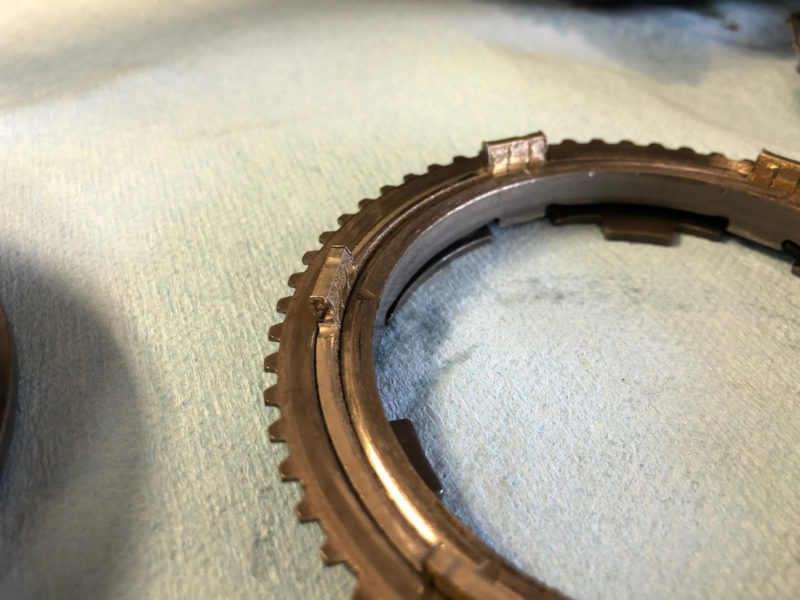 With that pulled, I can continue disassembling the shafts enough to get new bearings on there. There is one bearing in the tailshaft that I can't get out - it has an internal snap ring, but with no holes to get it out, just tabs. My kit came with a replacement but I don't know if I care enough to have that fight and get the bearing out.
I may need new shims to get the shaft preload correct, but the only set I can find is $50. I went through this same thing thing with my T5 and couldn't find anything less than the entire kit when I only need 1 or 2 shims. I'm in no rush right now so I can assemble, measure, and order just the shims I need if I can find a source.