Let's get this out of the way - this combo is a cobbled together mess of compromises and bad ideas and it will never work.
Good? Good. Glad that's out of the way and we don't have to rehash it over and over again.
I've been scavenging parts for a few years now and I'm hoping to make this happen this year if I can scrounge up the cash to finish it.
This is going in the beat up trash '69 Cougar that I got for free. If it can't be pretty, it might as well be fast.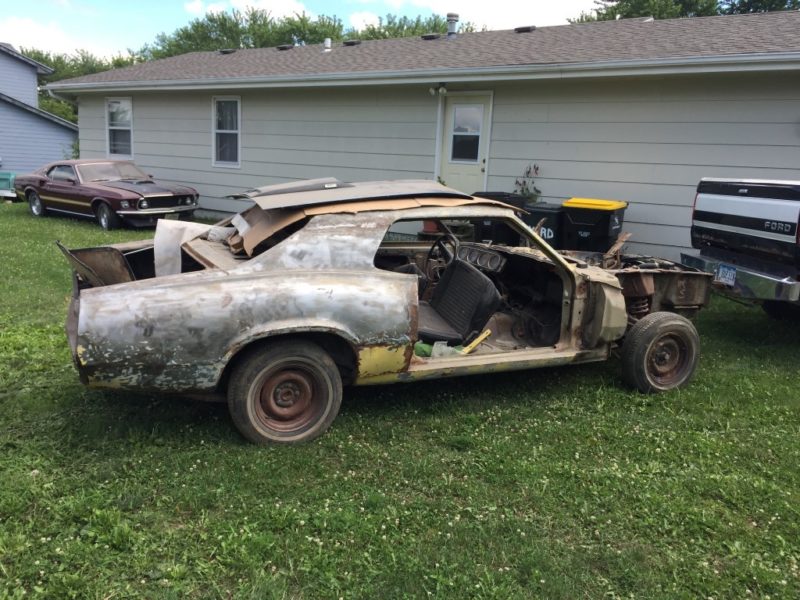 Spray bombed, suspension refreshed, new headliner and carpet, original seats are in great shape. New gas tank. All new brake lines. Factory front discs refreshed with new rotors and calipers, Shelby mod on the front suspension. New master cylinder and a proportioning valve. Big aluminum radiator. Swapped the old 2.70 open 9" out and installed an Explorer 8.8: 3.73, LSD, and disc brakes.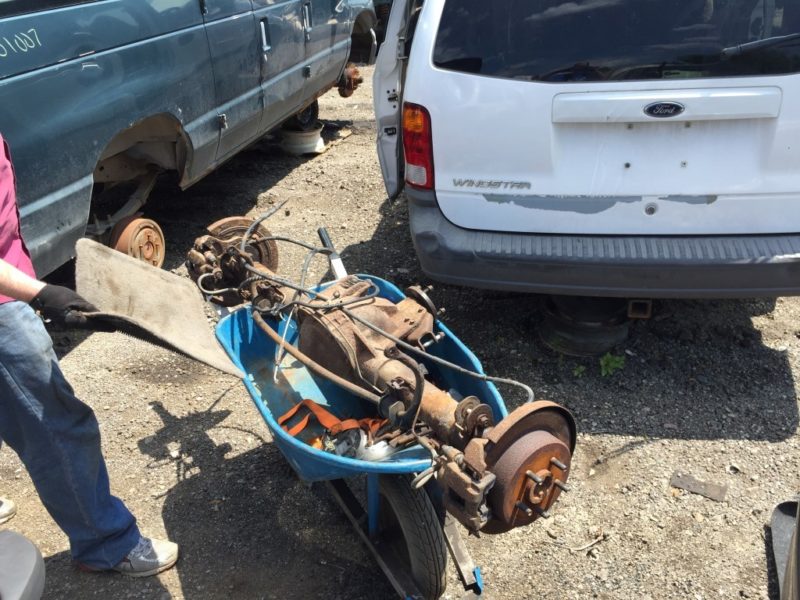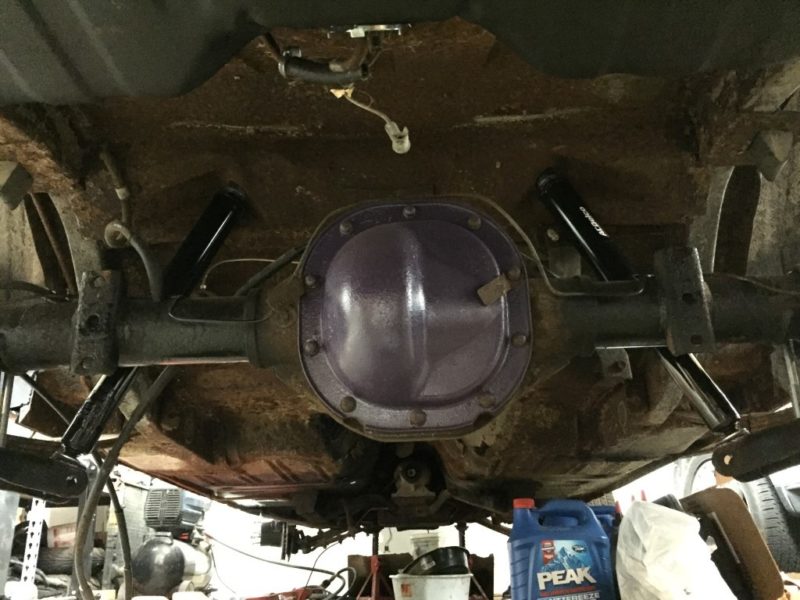 Sitting on a set of late model California Special Mustang wheels/tires I got for $200. Might keep them, might not. If you don't like them, I'd love to trade them to you for something better.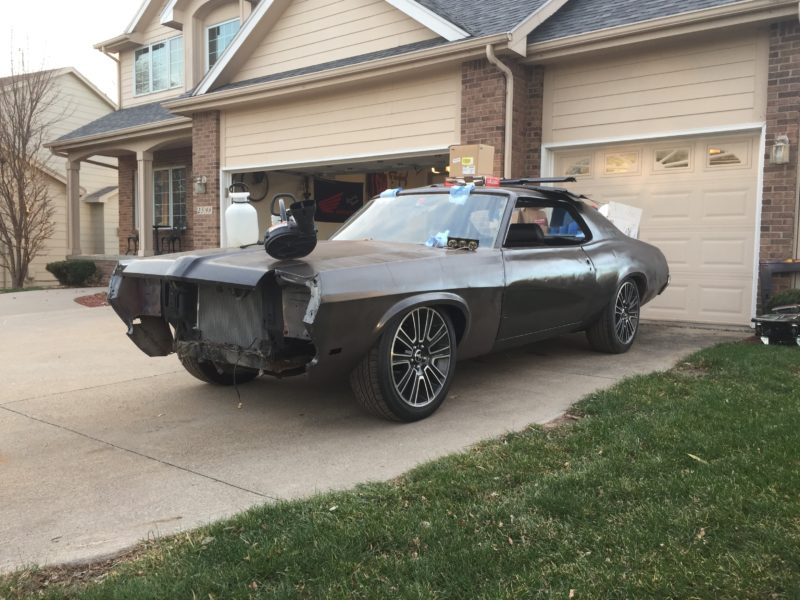 Car is an original 351W-2V with the FMX. It currently runs and drives, at least up and down my driveway. I've never taken it further than that.
I have grabbed a late model roller 351, pulled from a '96 F150 at the junkyard.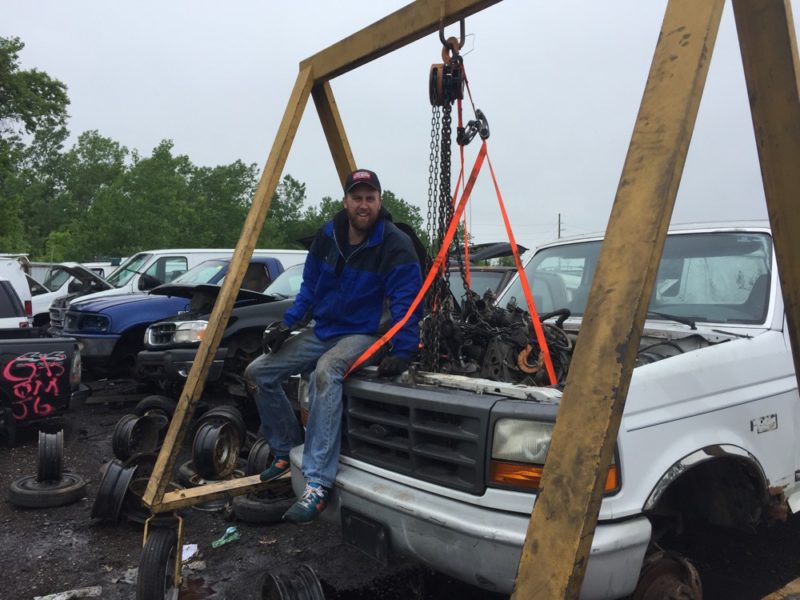 I listed the old 9" for sale and someone offered to trade me a 393 crank...done!
I've also nabbed a used set of Wiseco 5013h3 pistons, they're 302 pistons with a 13cc dish. With stock (football) rods, an 0.047 head gasket, and 9.500 deck height, and a 56cc chamber, that's 10.6:1 compression. If I deck it to 9.480 I end up with the pistons at zero deck (0.047 squish clearance) and 11.1:1 compression.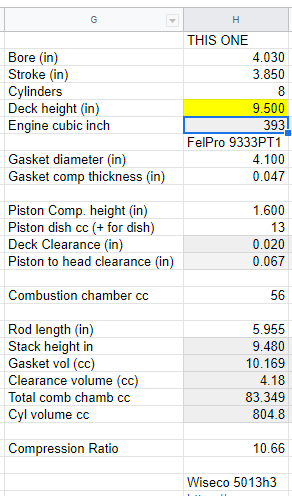 I have an XE282HR cam sitting on my shelf. Paired with 1.7 rockers it'd be a bit over the standard 232/240 duration at 0.050, and it'd be 0.602/0.612 lift. A little mild for something like this (and also totally wrong in every way). If you're unhappy with the cam, I'm more than willing to trade it to you for something better.
I just grabbed a set of 11R 205 heads from a member here, which I'm pumped about.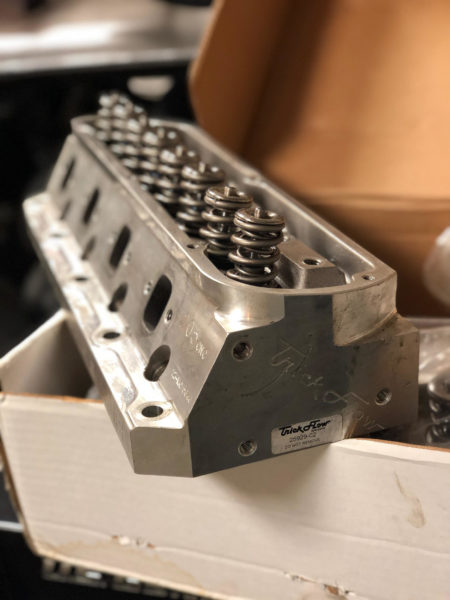 The cherry on top of this **** sundae is a Weber individual carb manifold.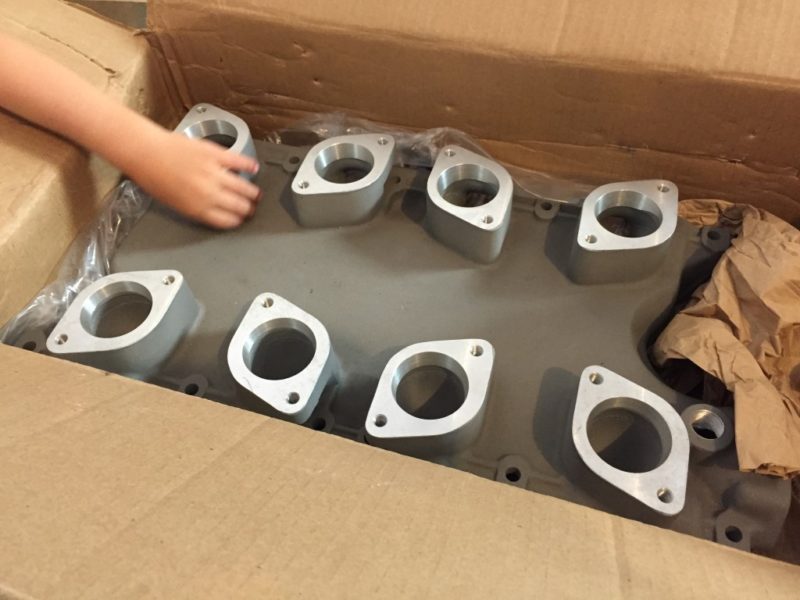 That'll be topped with two pairs of Hayabusa individual throttle bodies. The racks can be split apart easily, I'll need to make some flanges to bolt to the manifold and hook to each TB. Injectors are common with Honda so it's easy to find bigger ones.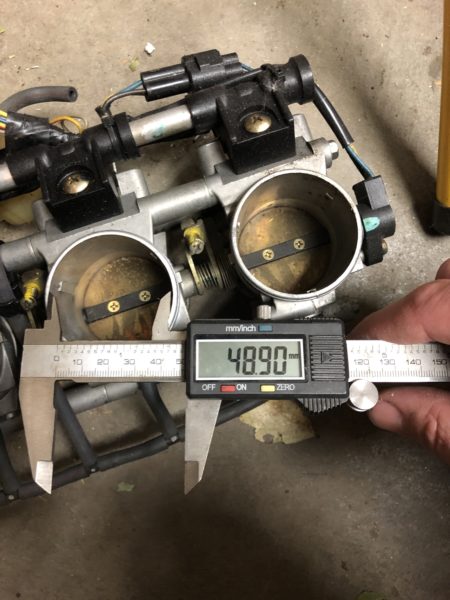 Nearly 50mm on the inlet. They're either too big or too small depending on which website you believe. A set can support over 280 hp on a bike, so in theory two sets could feed 560hp. That's enough flow that they won't be the restriction on my mish-mash of junk.
I'm picturing 8 stacks sticking out of the hood of that POS and I like it. I have a Megasquirt 3 with the MS3X setup to run it. I'm making a cam sensor out of a 5.0 Explorer and a 3.8 sensor. Ignition is LS coils. Fuel system is TBD, but I want it to be E85 compatible - I already have a flex sensor on hand. If I was going to modify the fuel tank it would have made sense to do so before putting gas in it, but oh well.
Last week I weighed up the pistons and pins and matched them all to within 0.5g. I checked the rod big and small ends and got them balanced to within 0.2g.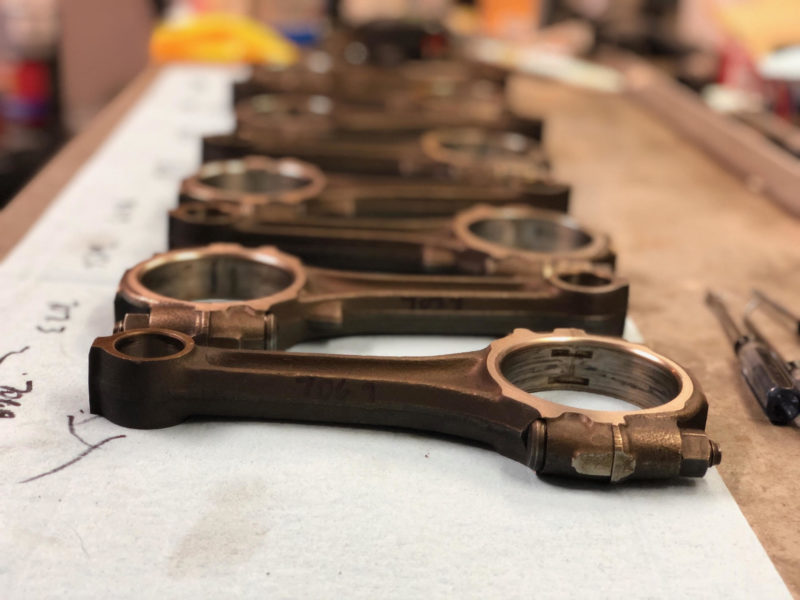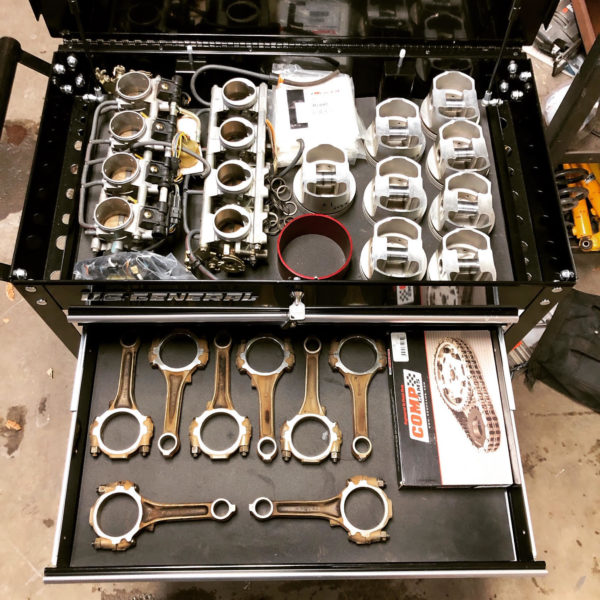 Machine work is the next step, just gotta find the cash to make it happen. Was quoted $1100 for block cleaning, crack checking, boring, line honing, cam bearings, crank grinding, assembly balancing, piston installation, and sizing all of the bearings. They can have it done in a few weeks. If they were assembling, it'd be at least 4 months.
Other parts I still need to get:
Rockers (1.7)
Pushrods (Length TBD)
Valve springs (Thinking PAC 1905-16)
PCV system (Design TBD)
Air filters
Lifters (Ford 302H)
Headers (will likely build my own)
Head studs (ARP 154-4003)
Intake studs
Main studs (ARP 154-5403)
Injectors (650cc)
Engine mounts
Fuel system
Widebands
If you've got a line on any of those for cheap, I'm all ears.
Transmission is another cobbled together mish mash that probably won't work. Preview: