Discussion Starter
•
#1
•
I made this thread to share my 'journey' in regards to the modifications I made to my HP performance kit to allow it to fit my 88 GT exactly the way I wanted it to. This is in no way a 'bash HP Performance' thread. I bought the kit used and in rough shape knowing that I would have to modify it to fit my needs. This is one of the original HP kits that was designed to work with a 60mm turbo. I originally only expected to have to make minor modifications, but as soon as I put the engine in the car, I quickly realized that major changes were necessary.
The passenger side fit fine. A little close to the boxed in frame rail, so that will be trimmed.
The driver side is where the issues were. There was no way in hell that the header was going to clear the beefy MM k-member.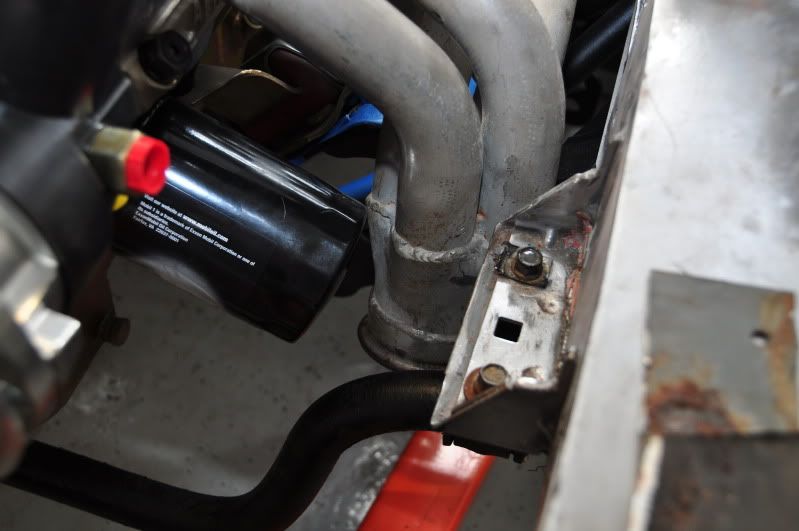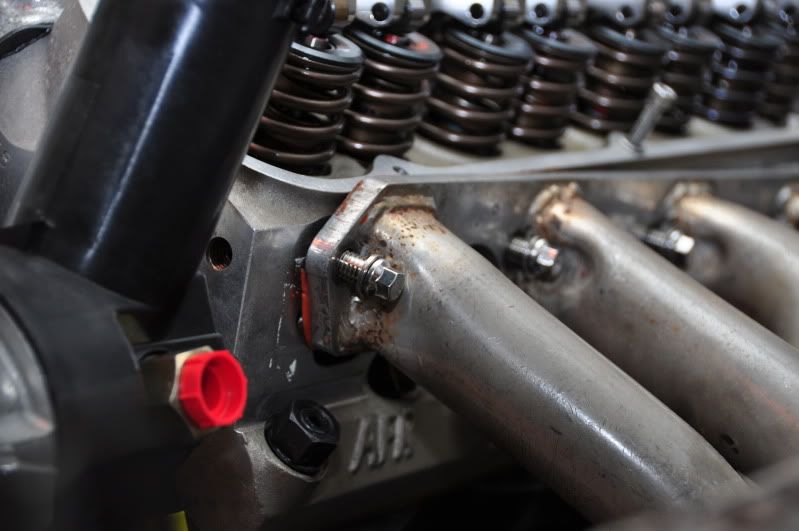 My solution was to chop up the header and modify it so it would go between the power steering pump and frame rail.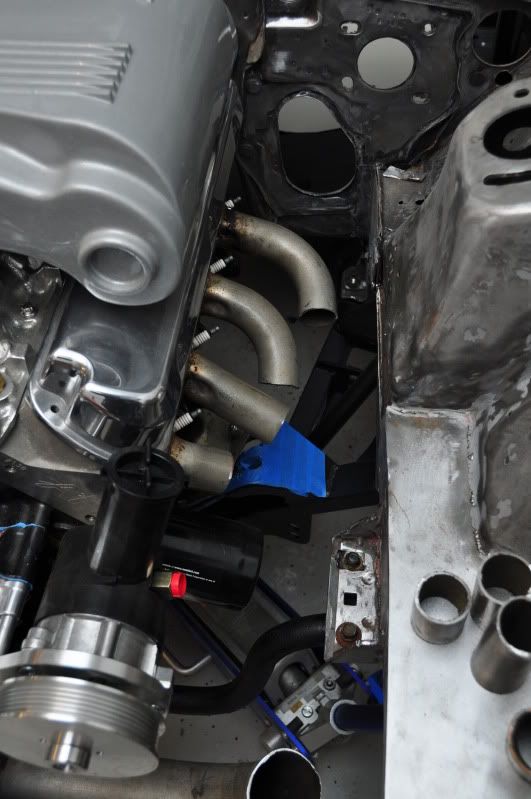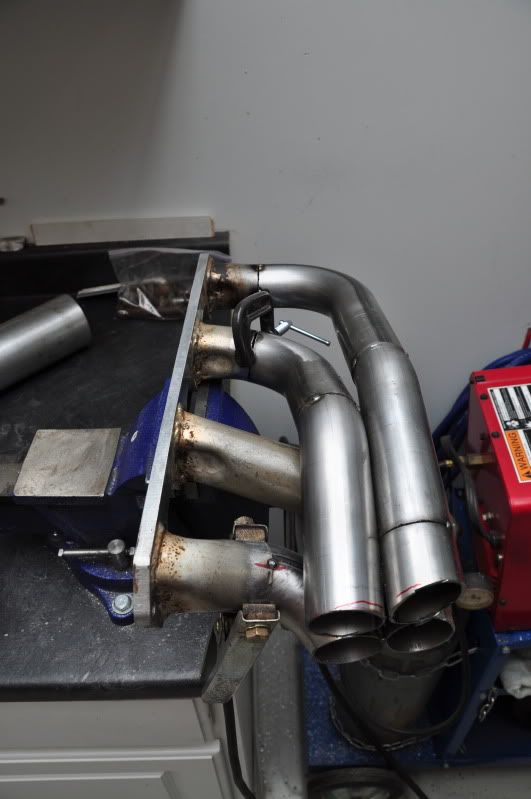 I reused the original collector.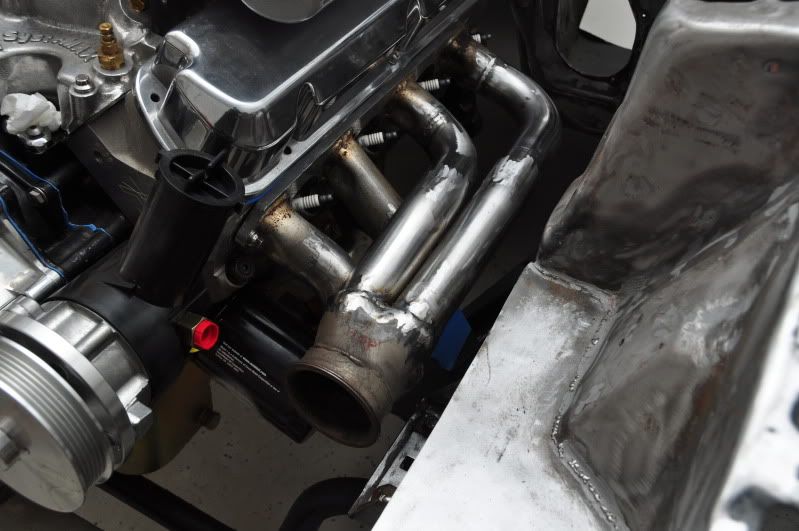 Good clearance to sway bar mount and frame rail.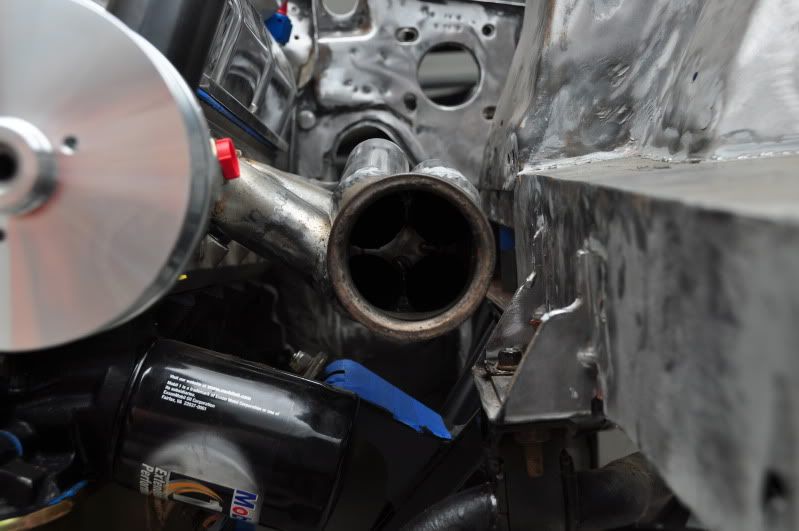 Modifying that header left me with this:
So I re-built the crossover to mate up with the new collector. I also added a flex bellow while I was at it.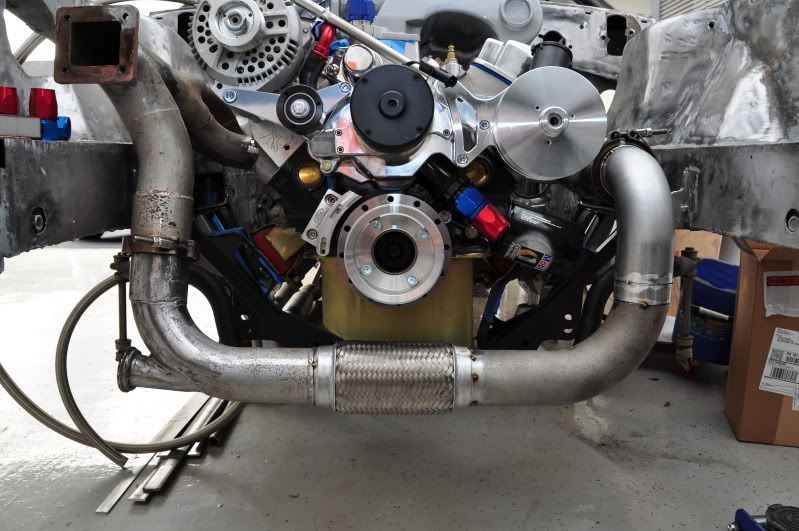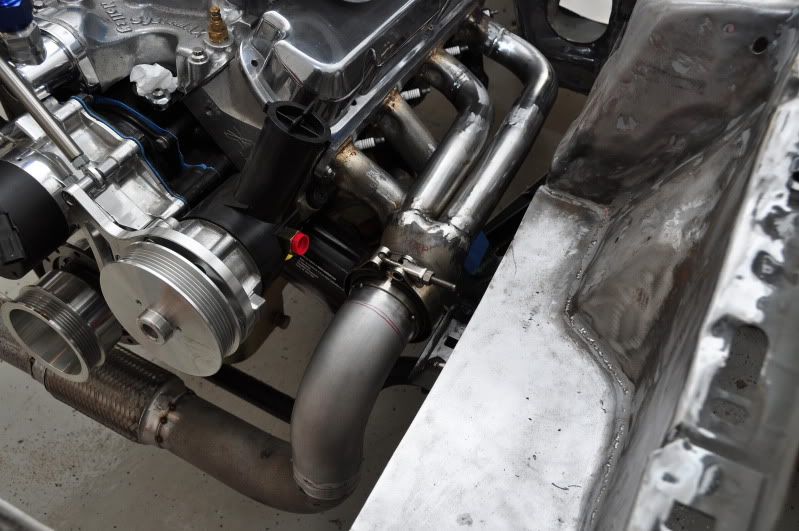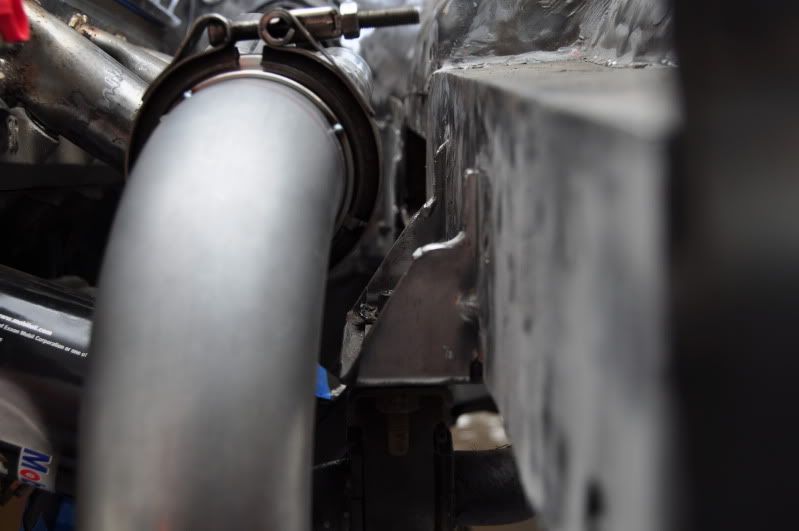 For those that are wondering, my turbo is choice was a Comp 76mm .96a/r with the billet wheel and ball bearing option. Oil fed and water cooled. Whole turbo weighs around 18lbs.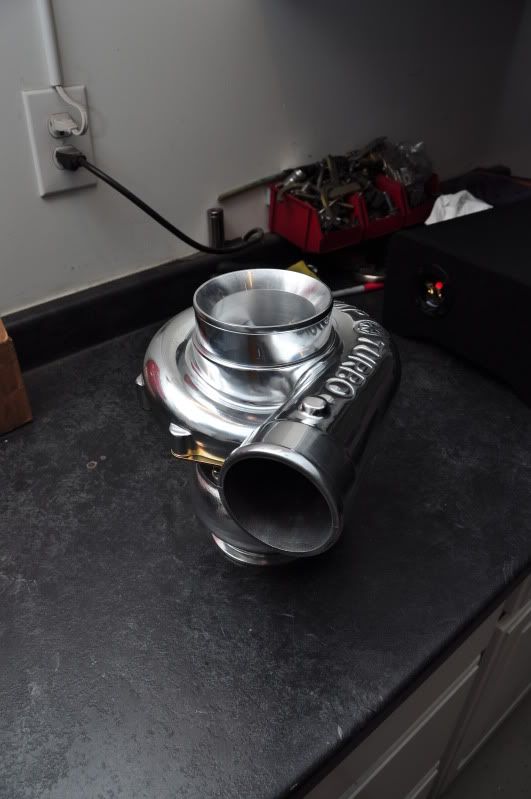 Next up is getting the turbo placement in the engine bay...