Discussion Starter
•
#1
•
Ok, I will start with this. I searched and searched for the best fitting kit out there with no chassis trimming except bumper ect. I decided to pay for the most expensive kit since so many people said it was the best kit. Now I know why so many people have custom stuff made. NOTHING FITS LIKE THEY SAY!! I talked with Hellion a bunch of times about would this fit with my AOD and without any mods done except to oil pan and maybe front bumper. Oh sure it will fit. I know the magazine's show how well everything fits on their kit ect. So I decided to but their kit even though it was a lot more then everyone else. Well here is my suggestion. If anyone is looking to buy a turbo kit. I can now tell you from my experience if you want a turbo my size or similar 7675 .96 a/r then buy the turbo and have someone custom make the kit in your car..
This was the first issue. Flange is resting on inside fender rail
Had to add washers to raise the engine up.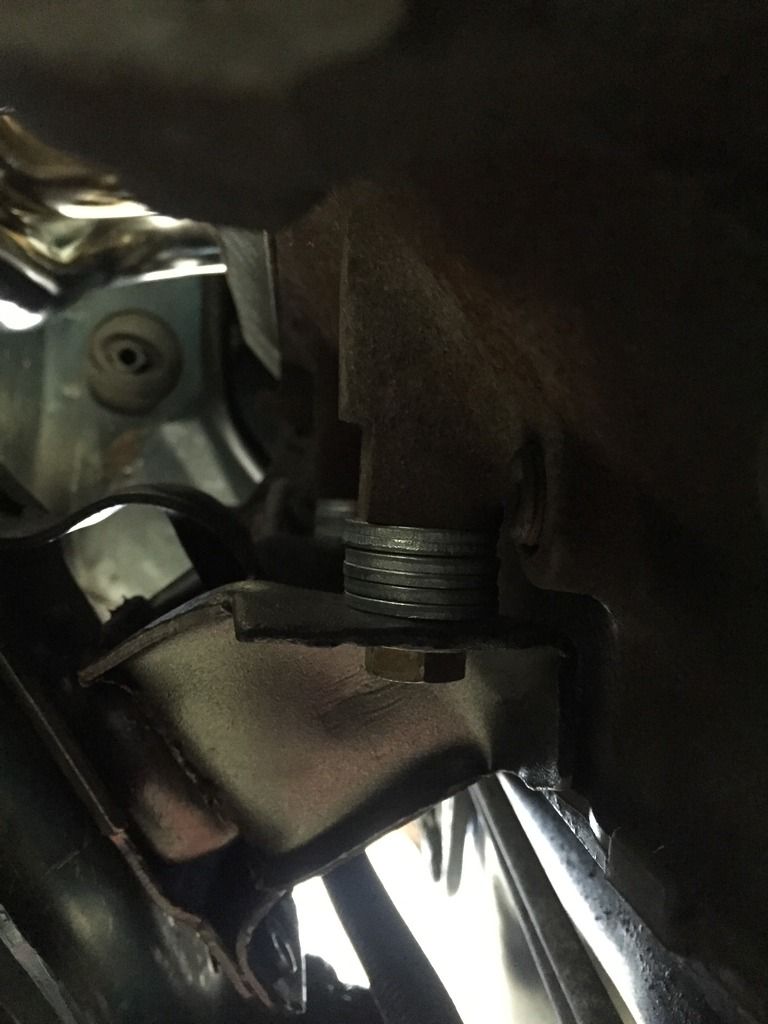 Turbo won't fit without cutting inner fender
Instructions say to drill hole in the inside fender rail for turbo drain line(I was told no drilling or cutting except maybe bumper and oil pan)
Ok so now we move on to the front bumper. There are 2 small pieces of metal that hang down for the intercooler. once attached the intercooler can sway from side to side freely. so had to add some more supports so the intercooler can not do that any longer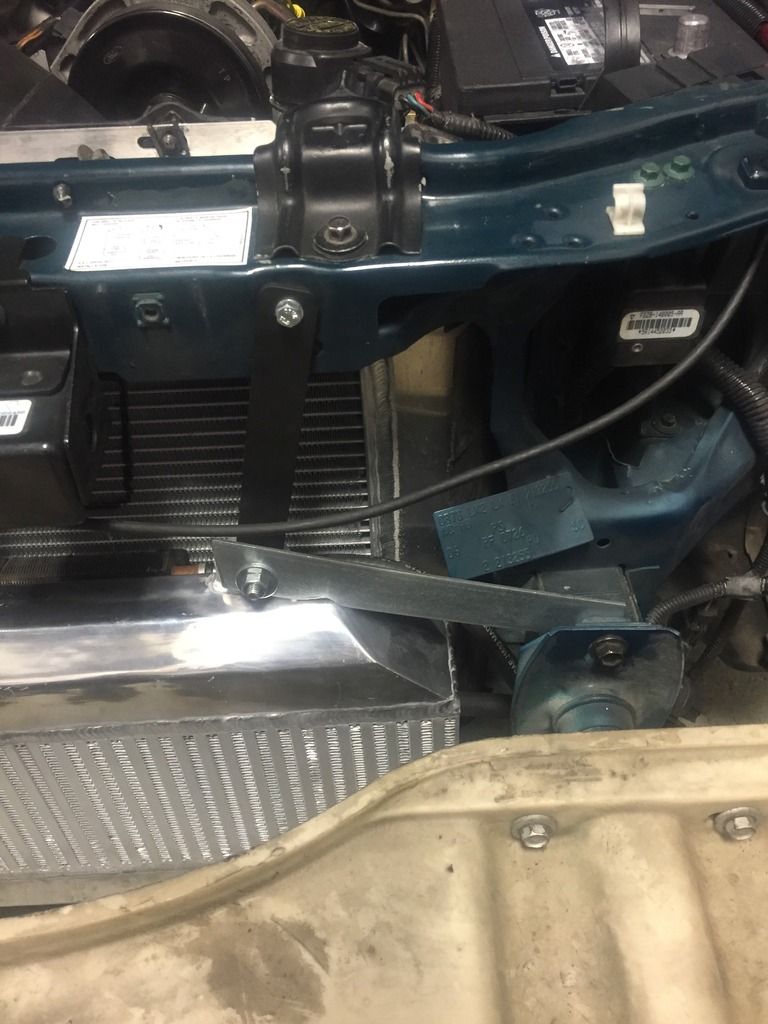 Then when bumper was off the pipes were keeping the nose from bolting back on. had to dimple the pipes to the nose could go back on. Also had to get custom Silicone pieces to allow for more clearance since the pipes were rubbing on the radiator support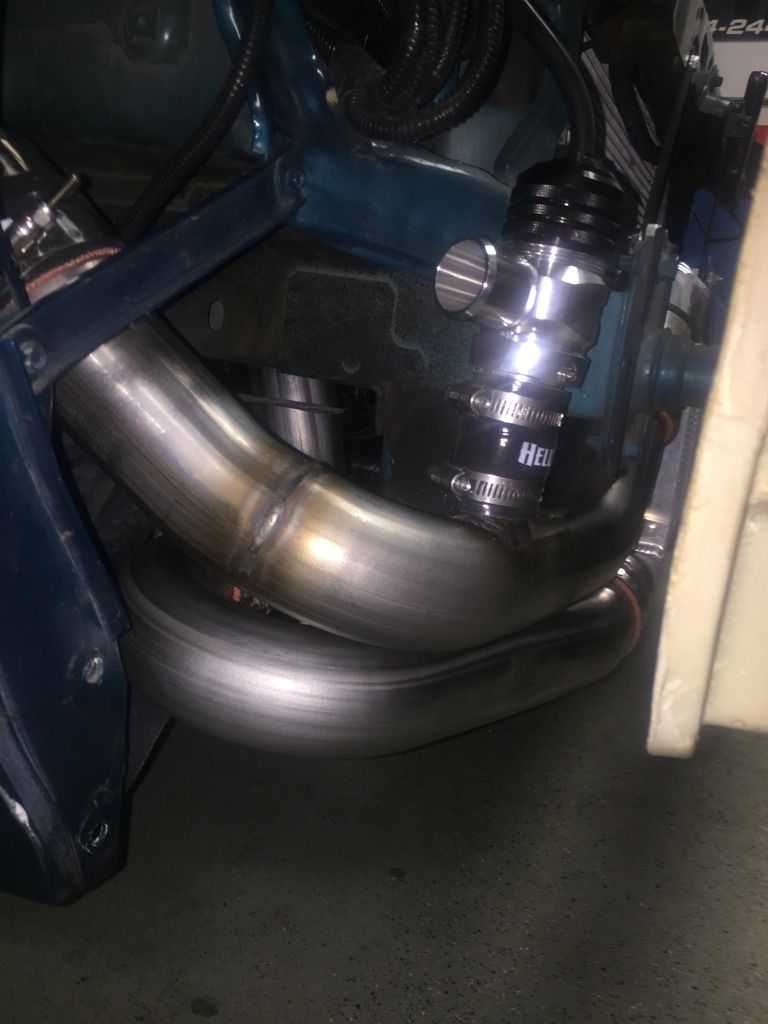 then just when you thought everything was in the clear the down pipe is extremely close to the valve covers and how will the ignition wires live? Wrapped the down pipe and get accel 9000 spark plug wires that handle the heat. Cut the pipe from fender to throttle body so you can close the hood but it still touches the strut tower. Quality of welds is nice but that's about it. Fitment is terrible. I have seen on3 kits fit better then this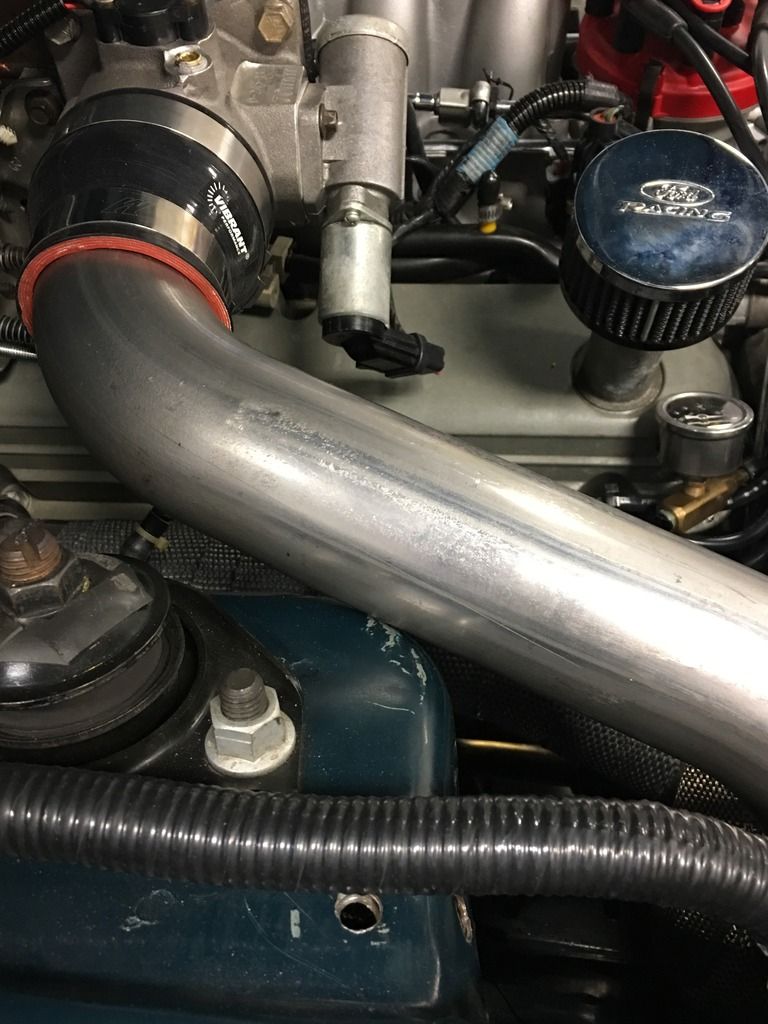 With everything all done here is the finished product.. Big Thanks go to Mike Post at DynotuneMP for working his magic and Chris at Power Adder Solutions for being there for support. If anyone wants a turbo see Chris and then Go have Mike tune it!!