Hey guys,
My buddy sold his car and he's getting rid of all the extra parts he has left lying around. I thought some of you here might be interested before it makes its way to eBay. (Friday)
First up is a Saleen "Ultimate Air" intake setup. It's 100% new in the JDM box. He bought it and never got the opportunity to put it on the car. The MAF is good to 800+ rwhp and since Saleen is transitioning to it's new owners these have become pretty hard to get a hold of.
When you buy this you'll be one of a handful of people with it.
Here are some pictures that we got from JDM. If you guys need more photos, let me know and I'll get on it. It's EXACTLY what's pictured below, only this has never been installed on a car.
He's asking $400 plus shipping, (reasonably firm)
Here's what JDM has to say about it:
The new air kit comes with a 95mm MAF housing, sensor, and wiring harness. This MAF is capable of 800HP and so far we've been 670 AT THE WHEELS with it on the dyno and have not pegged it yet. A blue conical air filter is housed in the plastic heat shroud - the composite ABS plastic is extremely resistant to abuse and holds on to a lot less heat than a similar metal heat shield - the inlet tube is made of the same ABS plastic.

These kits fit 2005-2008 Mustang GTs with and without the Saleen Series VI Supercharger upgrade as well as factory 2005-2008 Saleen S281, Saleen S281 supercharged, Saleen E281 Extreme, and Saleen E302 Extreme. We're seeing 20WHP more from this air kit than factory setups and corresponding tunes on everything from naturally aspirated GTs to our 298 cubic inch supercharged monster.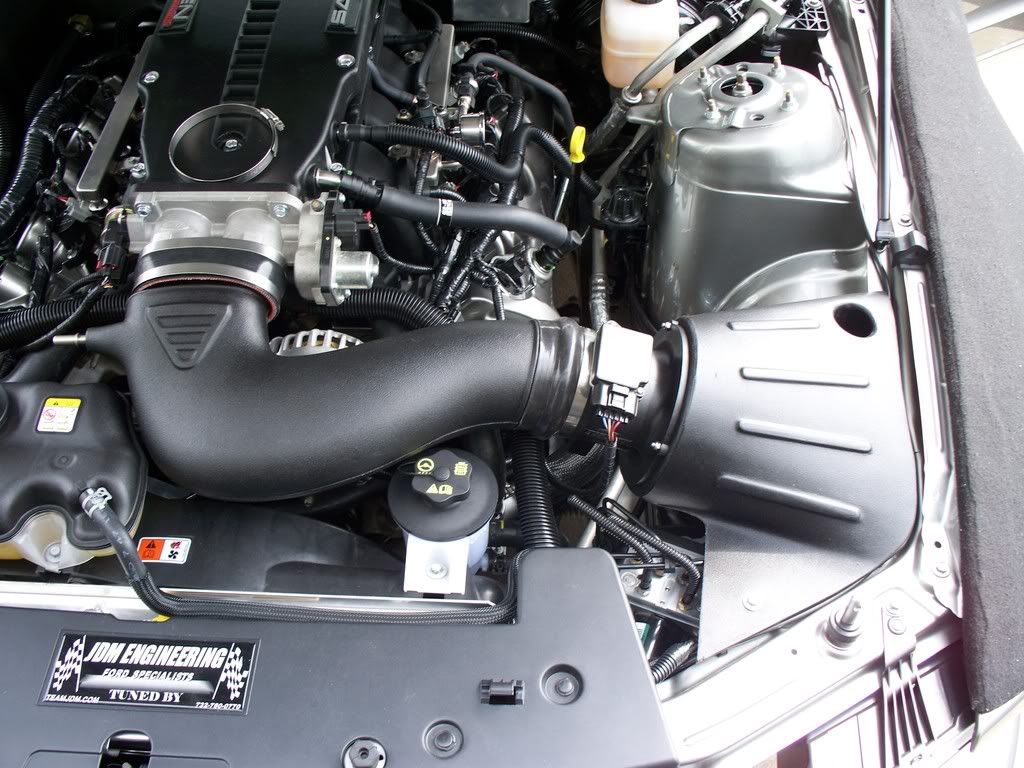 Next up is a Saleen 14" brake upgrade. It includes both calipers, both slotted rotors, two mounting brackets, stainless lines, etc... THIS IS FOR THE FRONT ONLY.
The driver's side was mounted and driven on for less than 5000 miles. The passenger side leaked when it was mounted, so Saleen replaced it. The passenger side is brand new. Brake fluid has never been through that caliper.
Included will be an two extra pads.
This is 2000 bucks from Saleen and the cheapest you'll find it is roughly 1000 bucks on eBay. (unless they're high miles and beat on.)
We'll take 750 plus shipping for these or a trade for an H&K USP .45 Compact. (transaction needs to be done through a FFL carrying dealer)
Here's a picture that'll give you an idea as to how big a difference these'll make.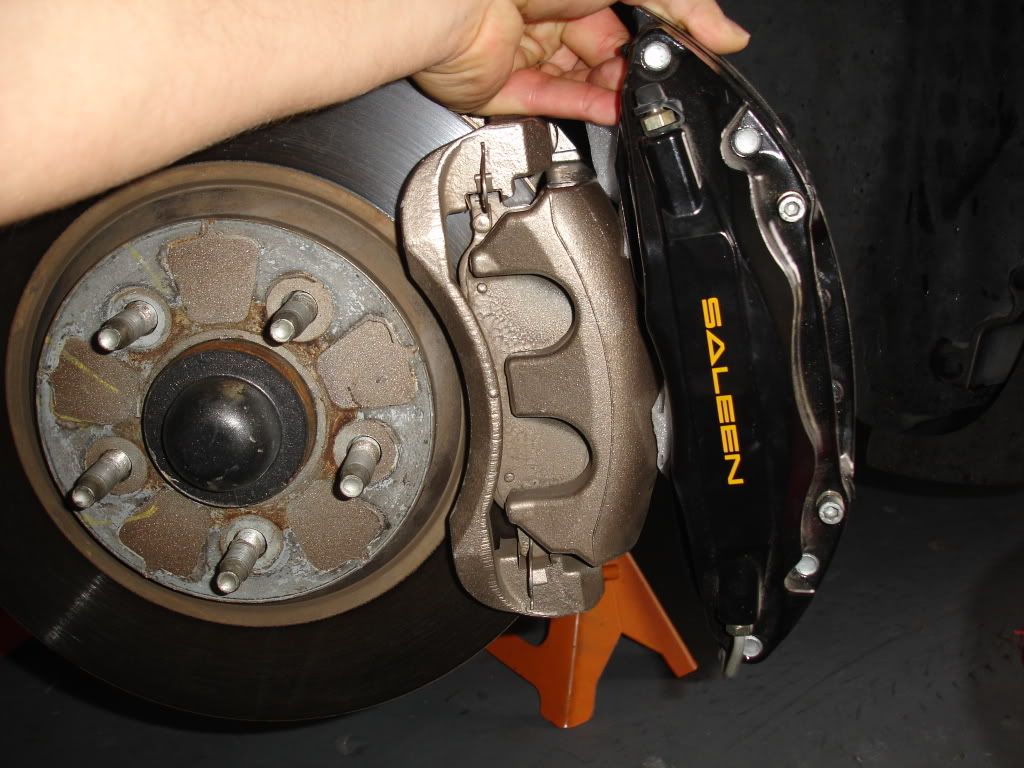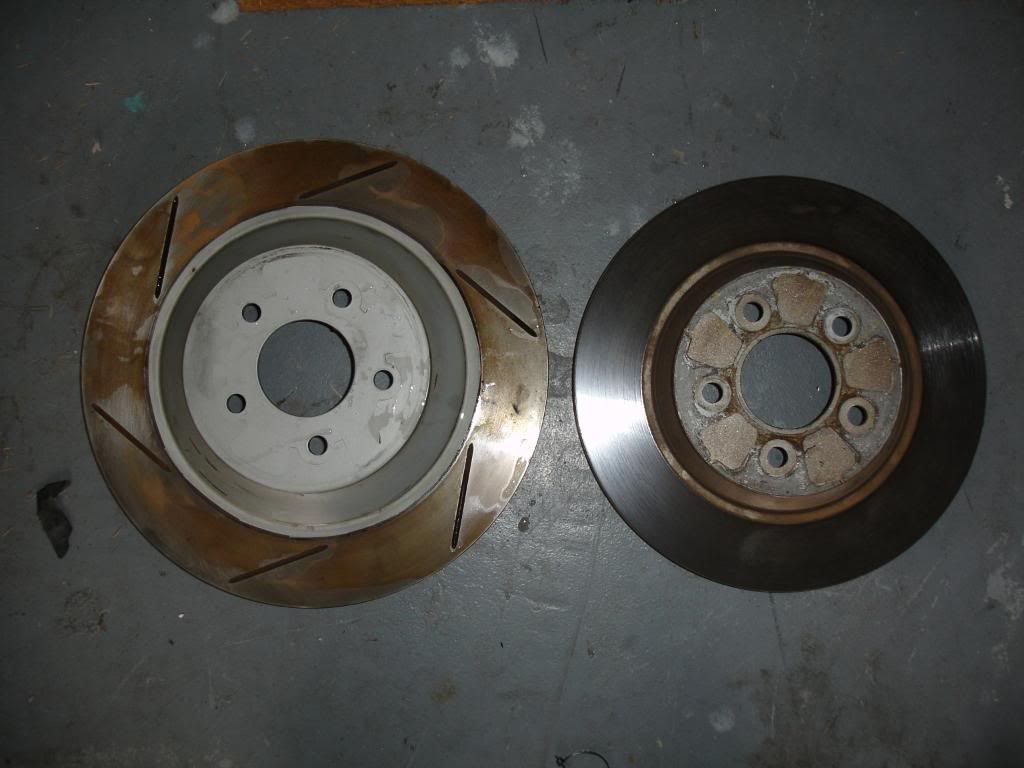 Here they are in the box:

Driver side installed: