Discussion Starter
•
#1
•
I've had Hawk HPS's on the car for around 2 years and at yesterday's autocross the driver side front brake started making a nasty scraping noise when I got on them hard and it rattled like crazy over bumps on the way home.
I pulled the caliper off tonight and found the problem...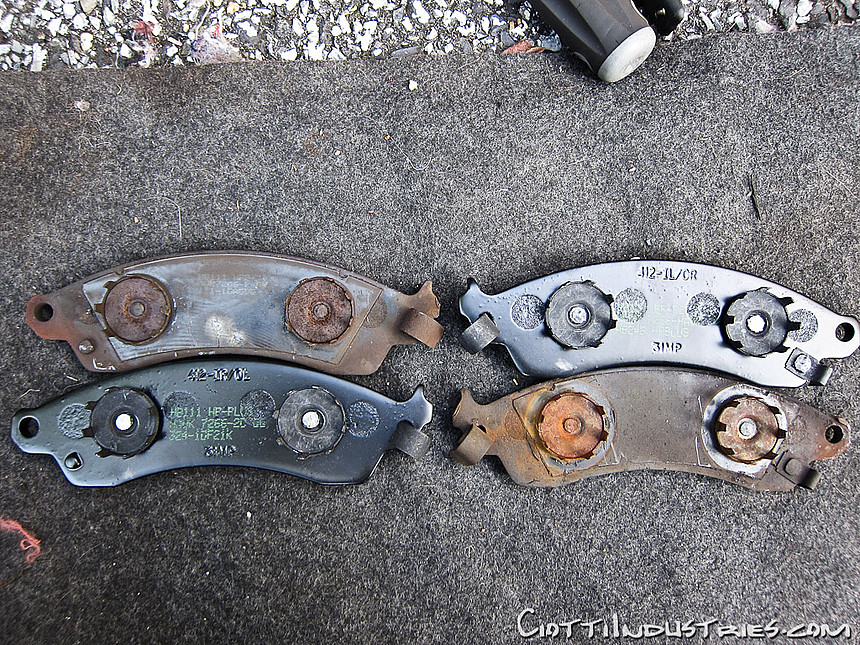 The passenger side wasn't quite as bad but it still had the same thing going on.
I put the new pads on and when I put the pins in they really do sit on the spot where the old pads failed instead of sitting in the curved part where it looks like they're supposed to go. I'm wondering if my caliper brackets have opened up a bit from being beat on for so long (185,000+ miles) but I've never heard of that and I couldn't find anything in a few searches. Any ideas???