Discussion Starter
•
#1
•
Just wondering if anybody makes a Trans Crossmember for a 4l80 in a Foxbody?
I will be putting my 408ci lsx motor and TCI 6x transmission (which uses a 4l80 outer case) into a 93 Mustang....and the one thing I cant seem to find is a Trans Crossmember that works with a 4l80
on my Chevy Fbody car, it was Just a simple change of the crossmember
I found a 4l60 crossmember, and it looks like it doesnt even move the mounting point back from where the stock Foxbody transmission would normally mount...
the 4l80 is a bit longer than the 4l60 and all that you do with a Fbody is buy one that moves the point back a few inches...
Here are the 2 Crossmembers from BMR for an FBody Car....both are used to move the torque arm off the transmission housing, so dont mind the shark fin that sticks upwards...obviously I dont need that part of it..LOL
so why cant somebody do this simple change to one for a Foxbody
same basic piece... Just the Mounting Hole is moved back a few inches...
Literally almost the same bar, Just move the Hole to the far side(like a 3 or 4 inch change) and downwards an inch or two
4L60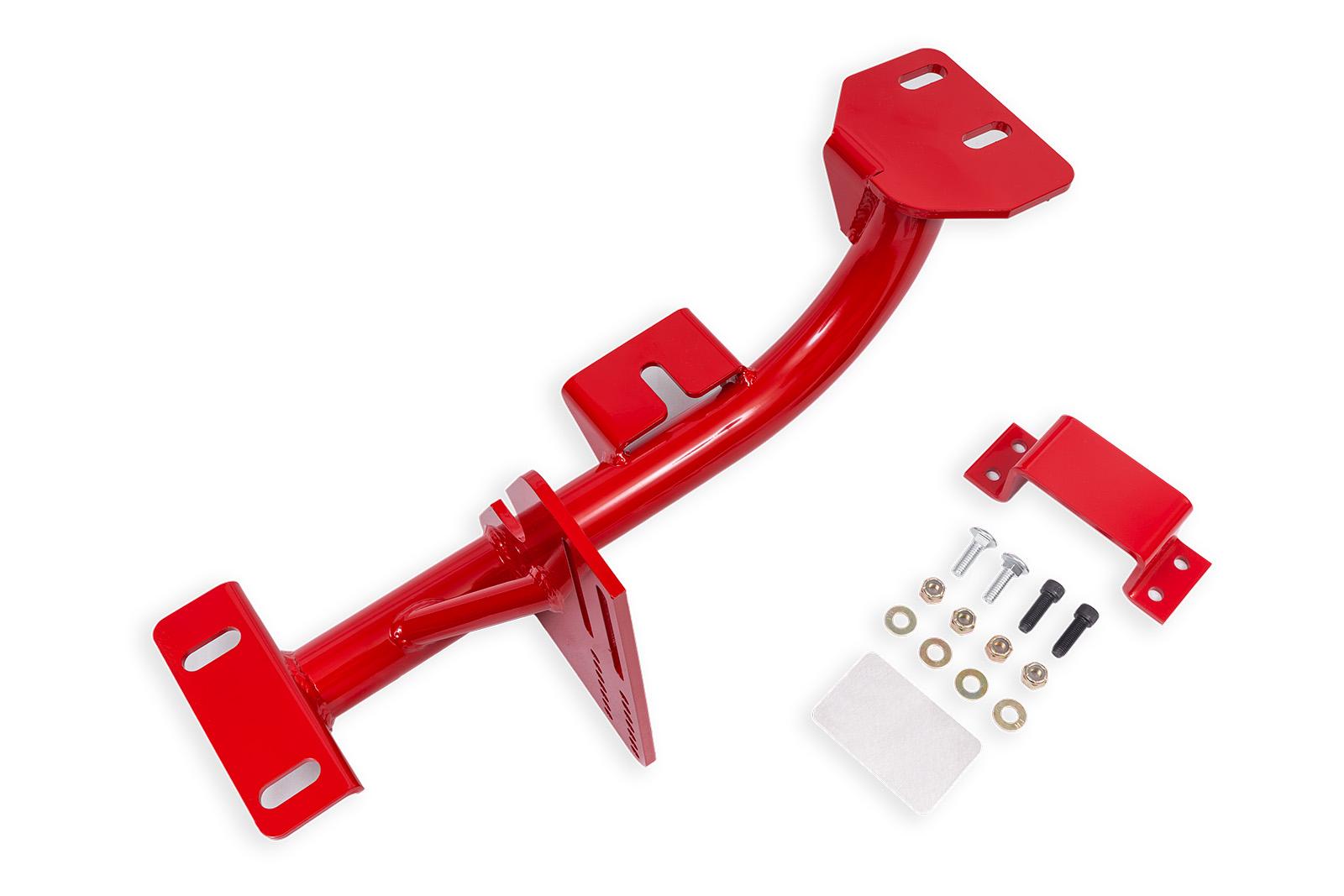 4L80