DIY, single 62-1, explorer top, stock bottom
I'm more into road racing and auto X but if I'm really bored and want to waste some time and money I'll get to the drag strip this summer and see what she'll do. I don't have much money but I do have a lot of equipment. So I'm going to try and make this as nice as possible by doing most of it myself. It will be raced but I want it to look as tidy as possible.
Parts list includes
BBK headers on the wrong way, chopped and tweaked.
Stainless cross over with flex joint and V bands
Turbonetics 62-1
Turbonetics waste gate
Megasquirt gen I
Lightning injectors
ebay intercooler
more stuff that I don't recall so ask if you want to know.
Got enough stuff together so decided to thrash is out two weeks ahead of world of wheels custom car show in Pittsburgh. Here's the pics.
Staged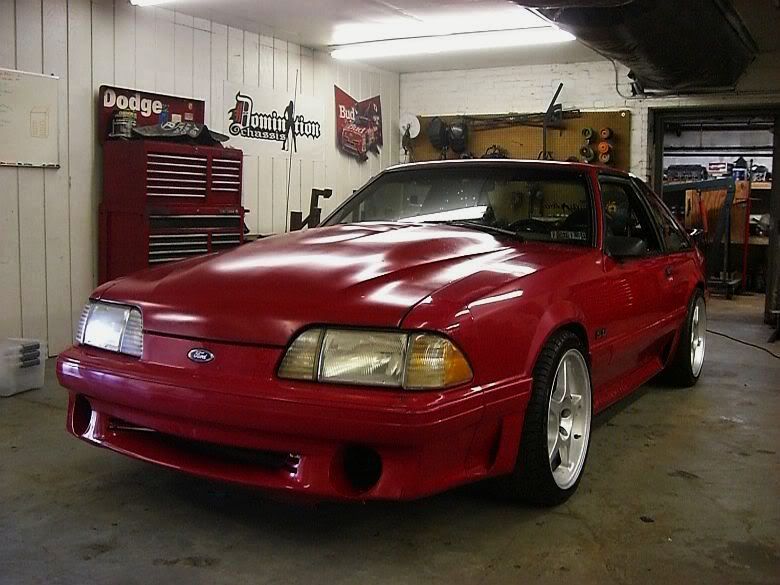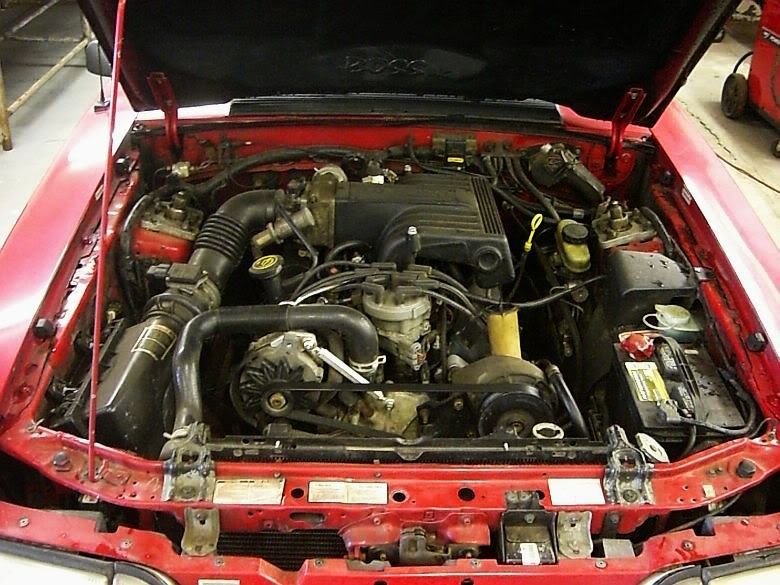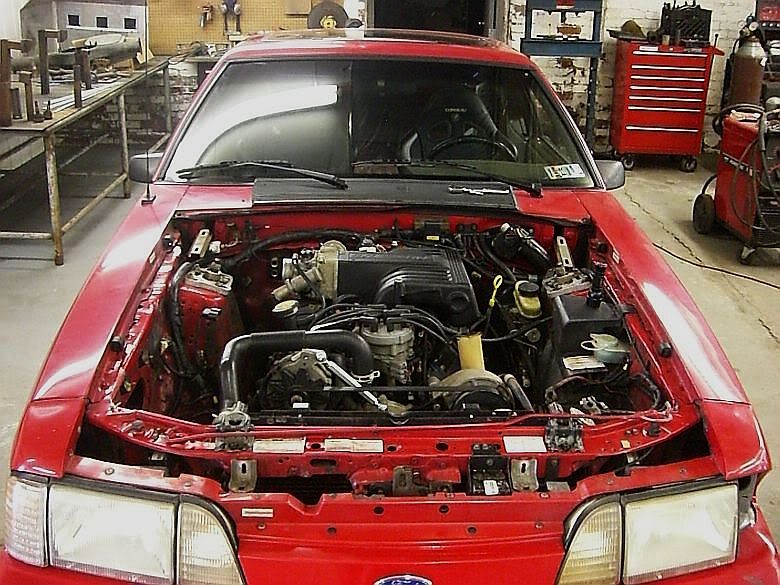 Header chop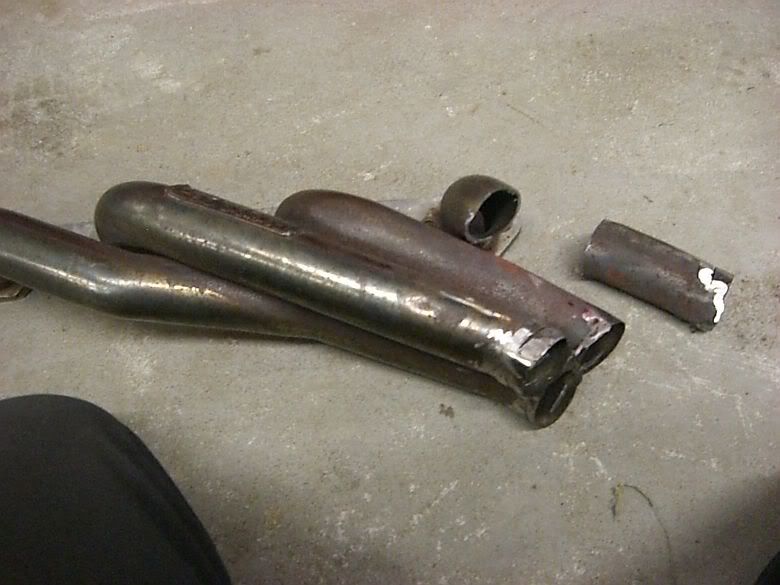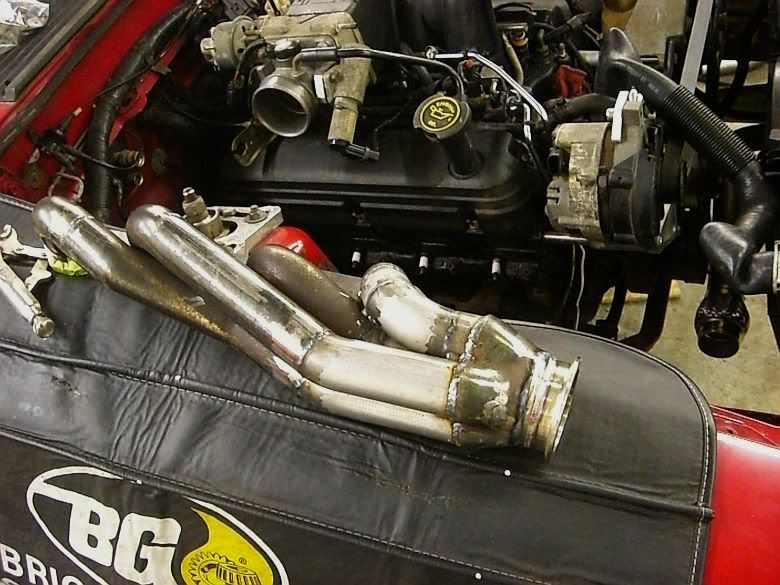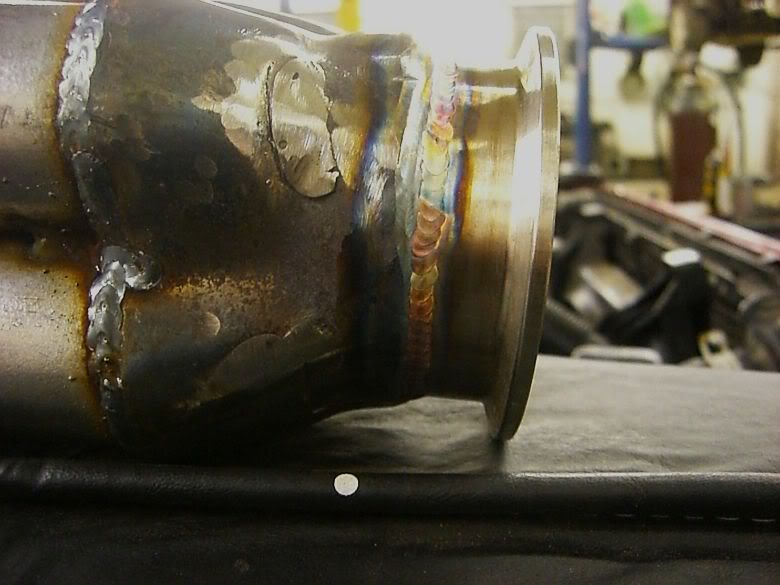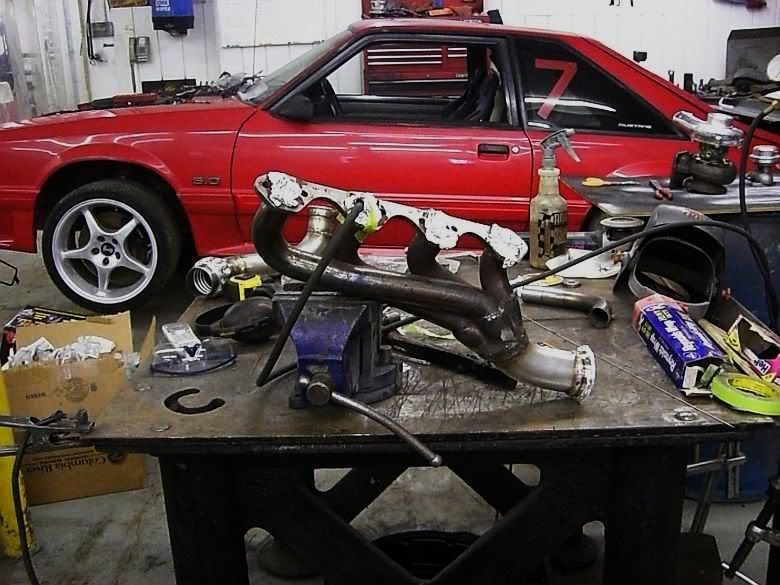 Intercooler mount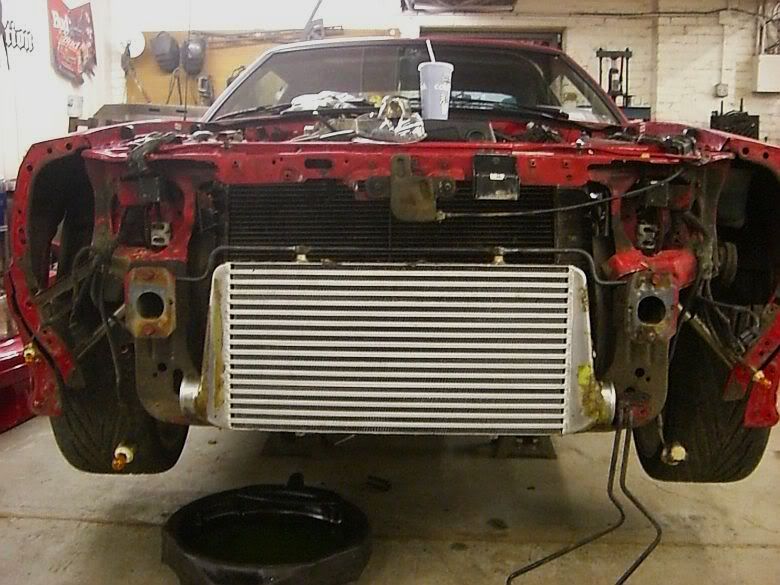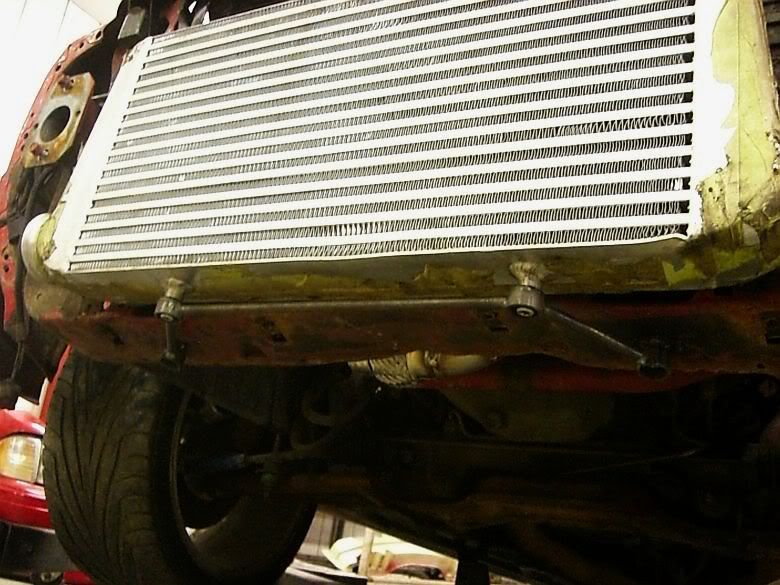 Locating turbo and merge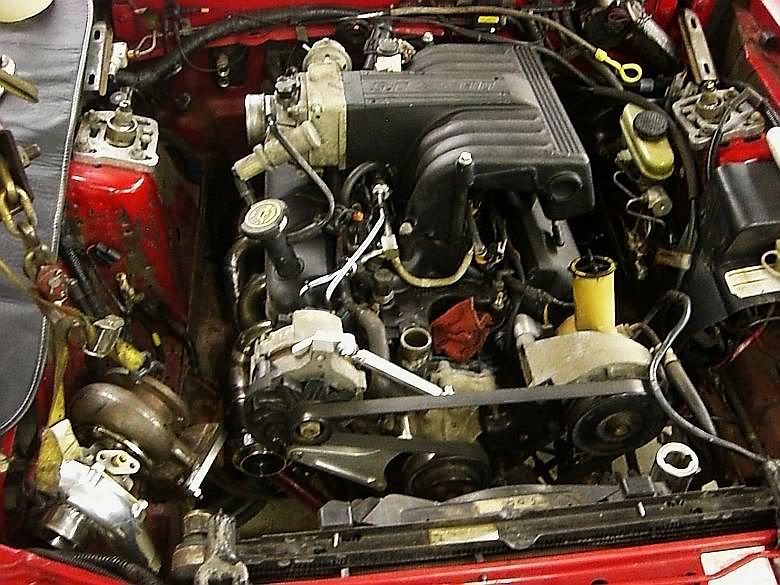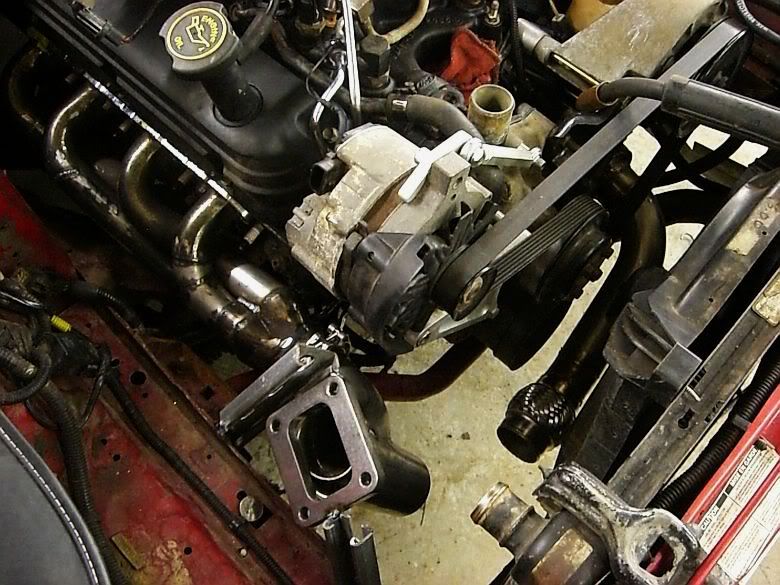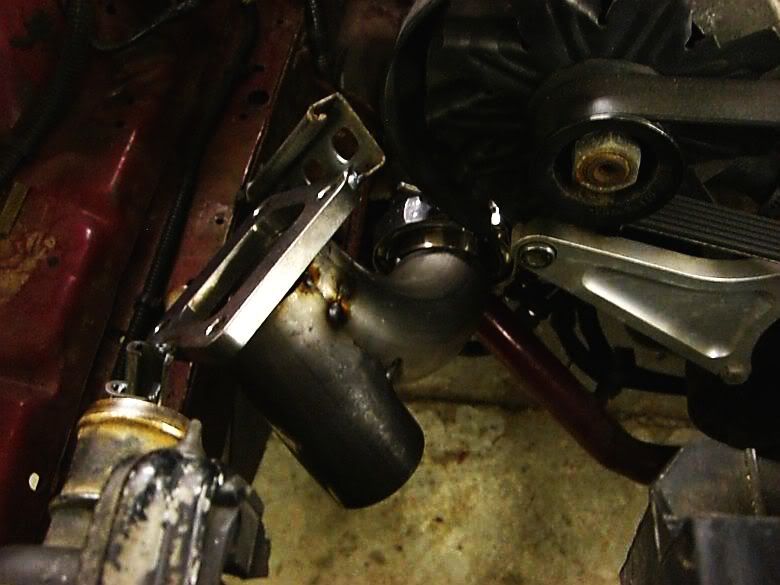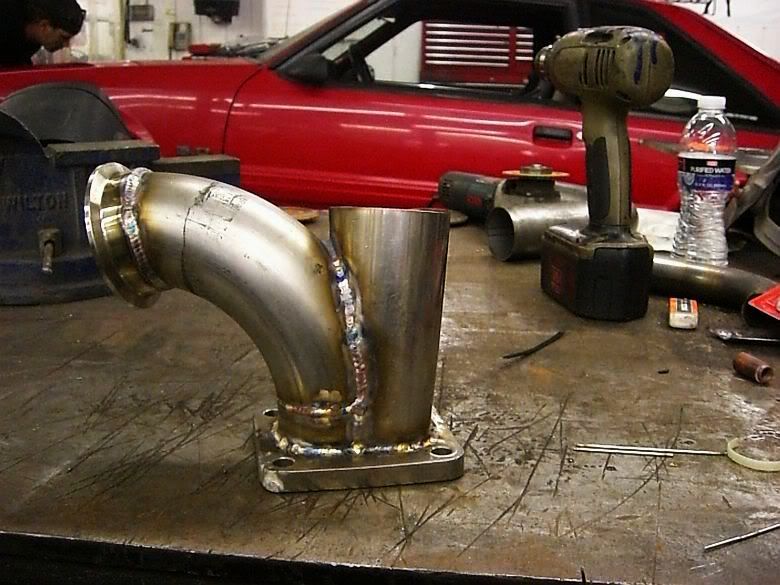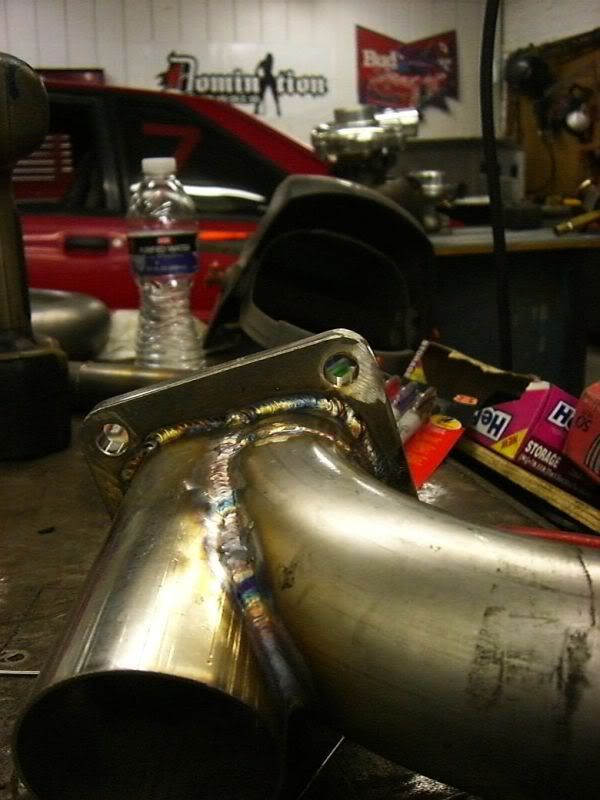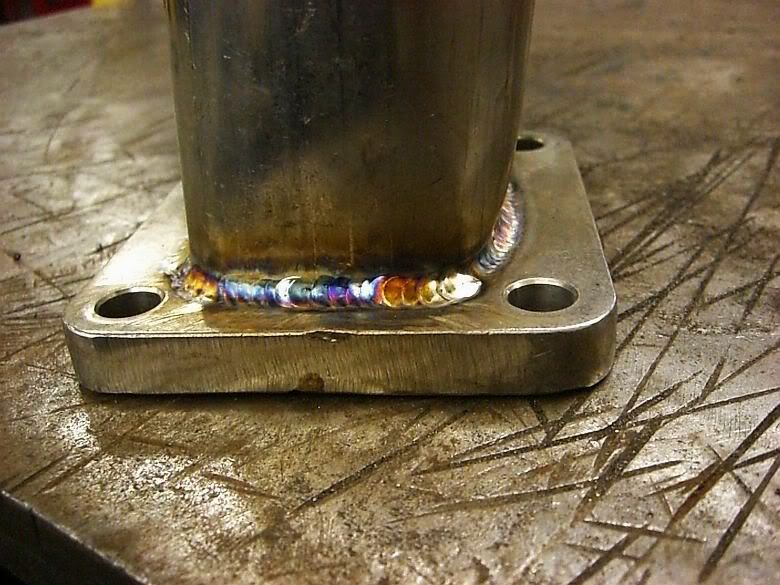 cross over 2.5" stainless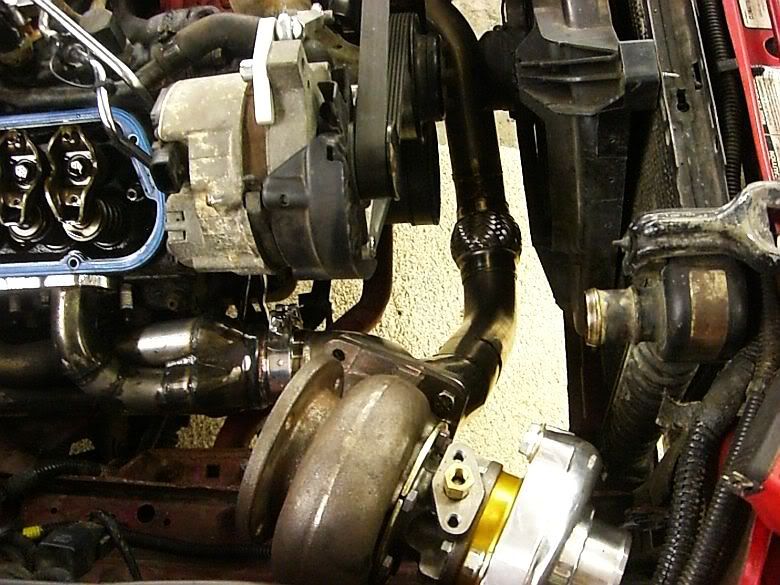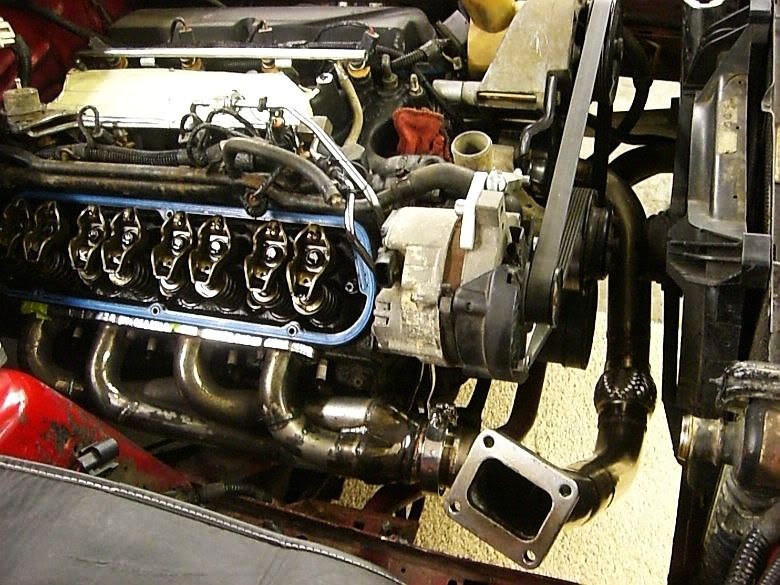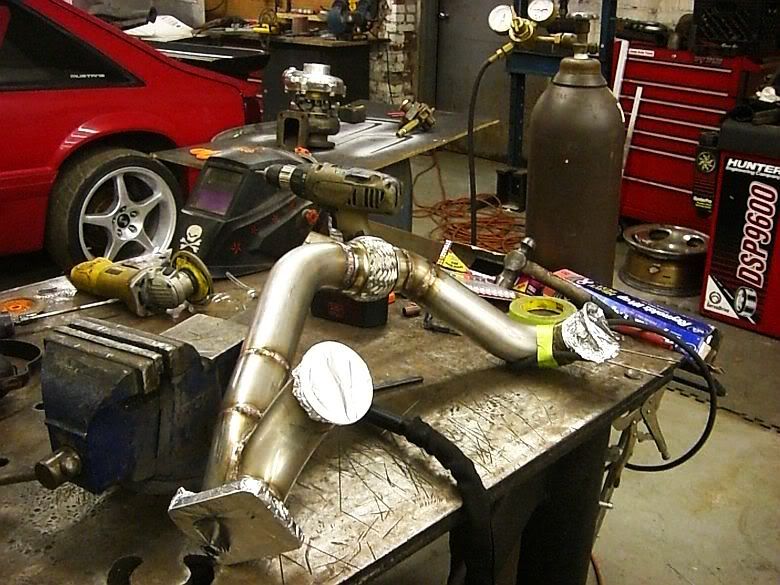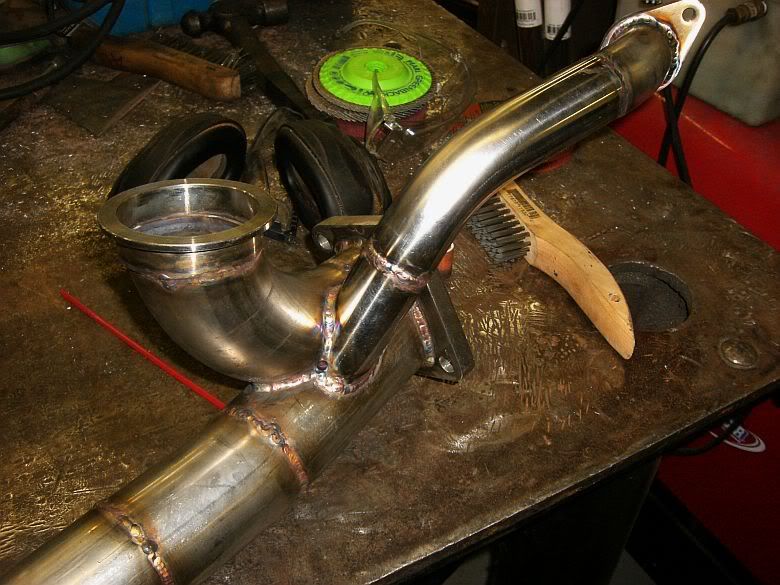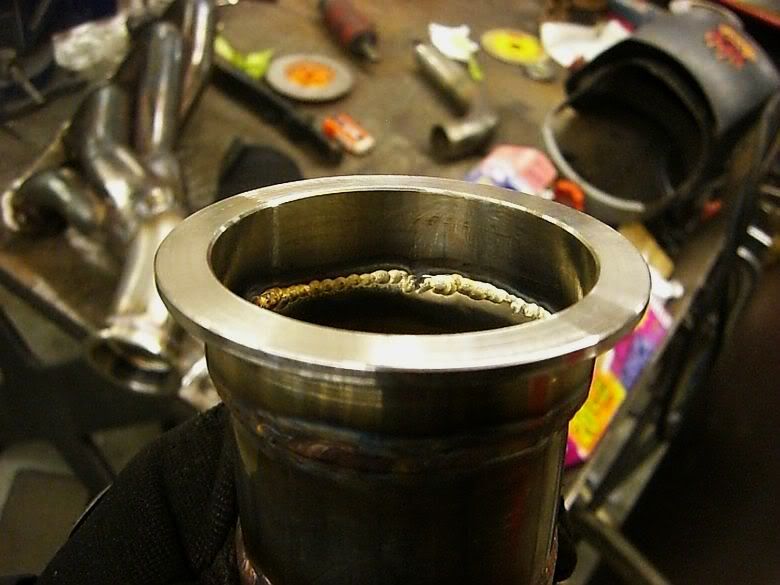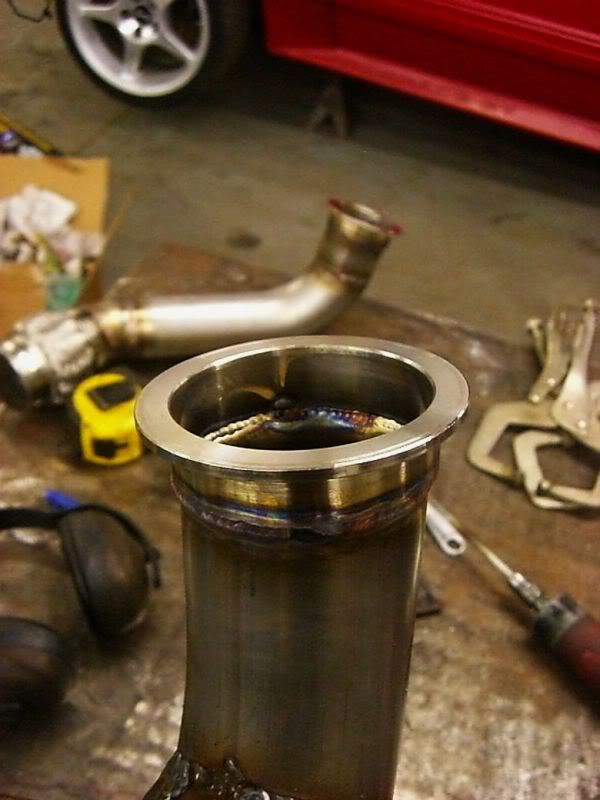 Starting the cold side. As you can see the intake is on the wrong way.