Discussion Starter
•
#1
•
So I felt antsy today and decided to make a microswitch bracket that uses the pin on the right side of the shift lever on the B&M Ratchet to engage (close) 2 switches for the E-Boost 2's Sequential Switching Function B (SSB). You GND the GREEN wire (forward switch) to move up 1 SP (set point) and you GND the ORANGE wire (rearward switch) to move down 1 SP.
I have a 4R70W in a Forward shift pattern....PRN321...Full manual VB with 1st gear being closest the the driver seated. Set your E-Boost to SSB and make it have only 3 SPs. The E-Boost will only switch up to the maximum number of SP, which in this case is 3. On the B&M Ratchet shifter, when in 1st gear (all the way back), to engage 2nd, you simply push the shift lever forward all the way and release. The same goes for the 2nd to 3rd shift.
So lets say your heading out for a drive, start your ride, and pull the shifter all the way back (you'll be pulling the shift lever back 5 times to get to 1st) the pin on shift lever will hit the rearward microswitch (ORANGE wire) 5 times also. If your E-Boost is set up correctly, you will be in SP1. As you move off and shift to 2nd, you will hit the forward microswitch (GREEN wire) and will now be in SP2. As you shift into 3rd, you will again hit the forward microswitch and now be in SP3. No matter how many times you hit the forward switch after this point, the E-Boost will not select another SP value because you set it up to ONLY have 3 SPs.
You can probably guess how the downshifts will work....from 3rd gear, pull back on the lever for 2nd and you'll hit the rearward microswitch (ORANGE wire) and the E-Boost will move down 1 SP value to SP2. Same process for shifting into 1st and then you'll be at SP1.
There you have it! Boost By Gear. Set you SP values in the single boost mode so you know how much boost you'll be making for each SP value and then set up the SSB Function. This will definitely help keep the tires from getting to loose when you're driving spiritedly!
PICS....
Started off by making a plate based on the shifter boot rubber seal plate.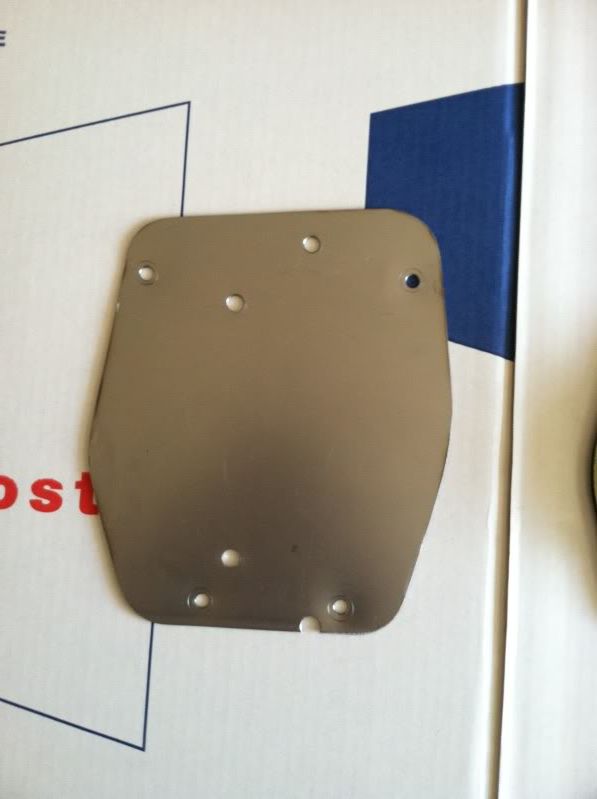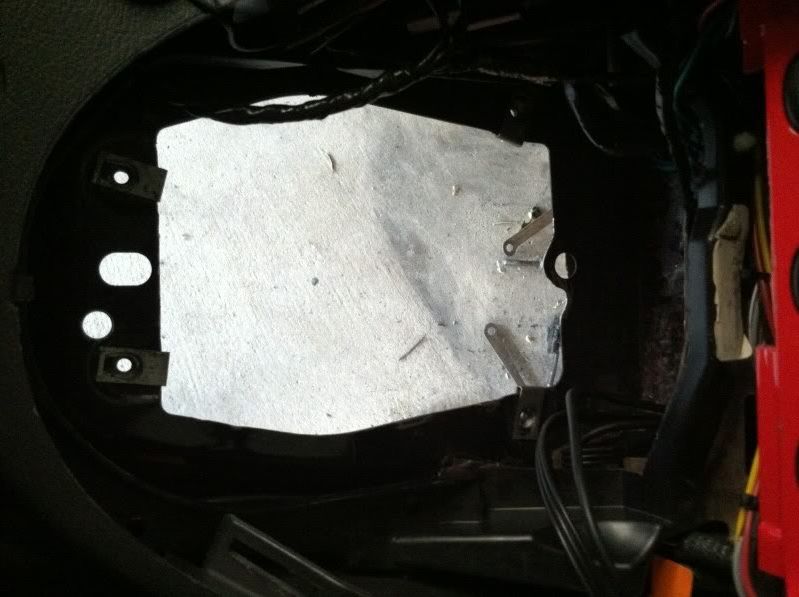 Threw some paint on it and sticky foam to seal it up from the elements.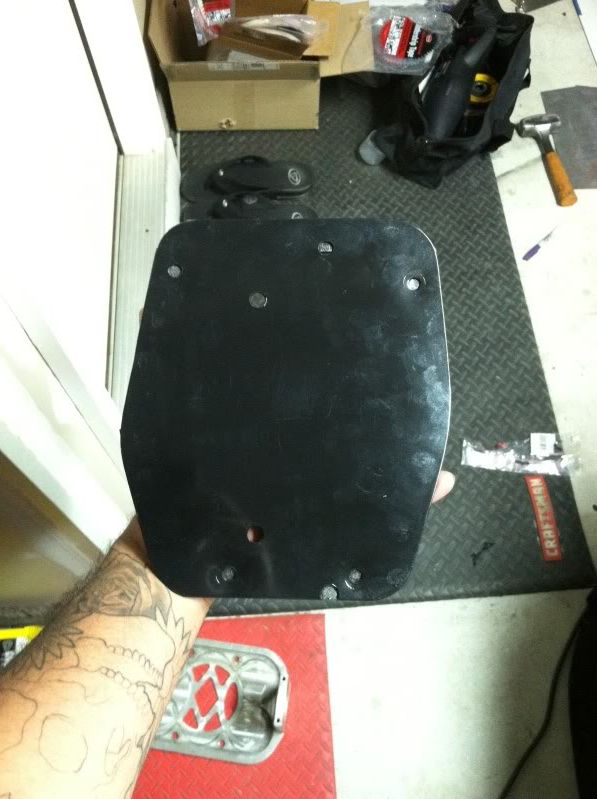 Shifter in place.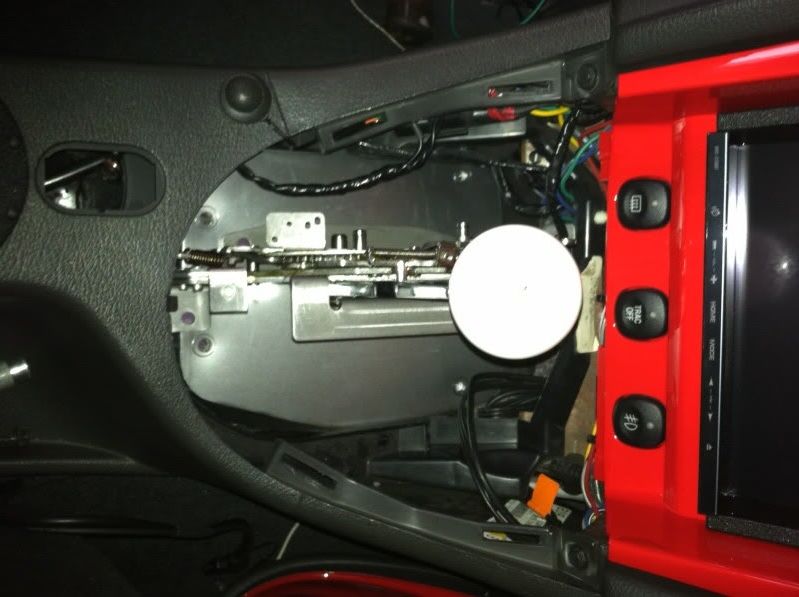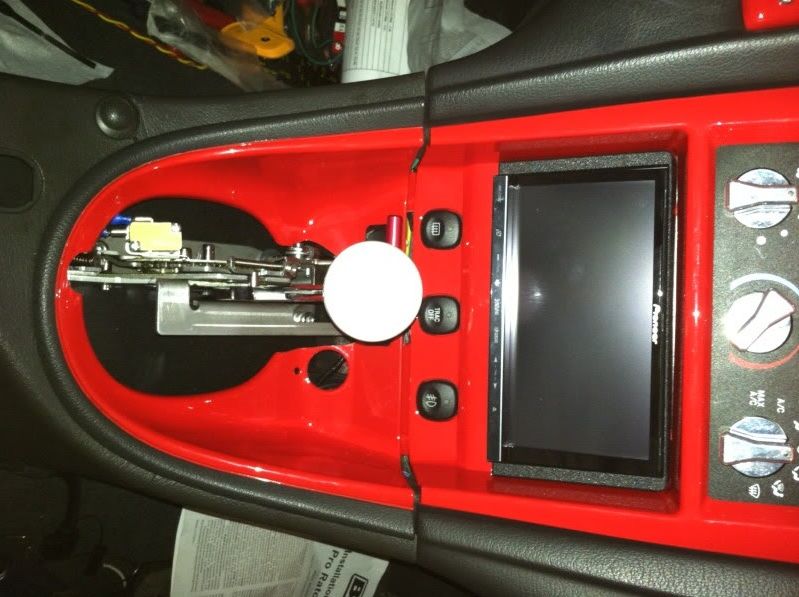 E-Boost 2 Boost By Gear Bracket.