A few years back, when I first had all the brakes/suspension stuff installed on the car, my friend and I discovered that there was interference between the Baer rear PBR caliper (specifically the parking brake mechanism) and the MM panhard bar bracket on the driver side. (Note that I'm using SN95 brackets/axles in the rear so I can add ABS, not sure if this would be an issue on a "normal" Fox with Baers). We ended up clearancing the MM bracket a bit to make room for the caliper: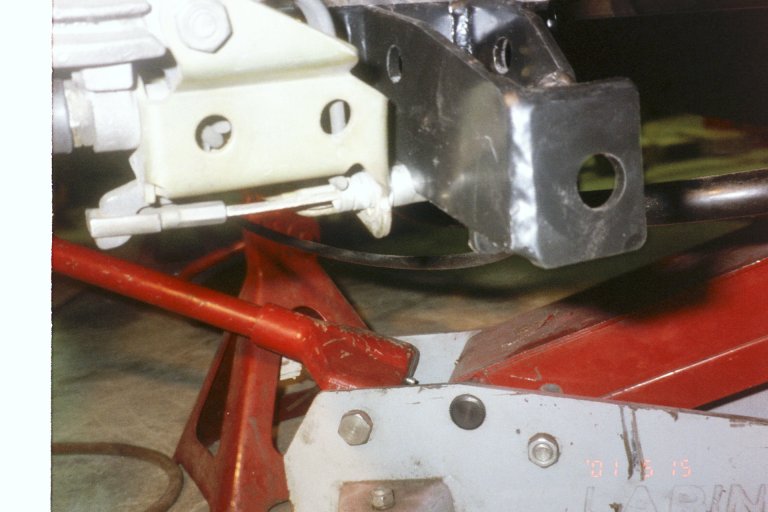 ]
Since then, MM has developed a bracket that relocates the Baer caliper so there is no interference -
http://www.maximummotorsports.com/brakeloweringbr.asp
. I picked up a set and got to work on installing them last night. I've got the passenger side bracket installed and the caliper is mounted up, but I can't figure out how in the hell the parking brake cable is supposed to be routed. I don't think there's enough slack in the cable to allow it to fit with the caliper in the new position.
So, anyone else out there using these MM brackets, and if so, how did you route the parking brake cables? My current cables are the ones that came with the Baer kit, perhaps there are longer cables that would do the trick?