Discussion Starter
•
#1
•
This is a 351W bored .060 with, 26cc dish Mahle pistons, 6.125 rods, 3.5" forged eagle crank, and the block was decked to 9.475".
The heads are KPI TFS HPs that have been ported by bennet racing to 227cc and out fitted with del-west 2.05 titanium intake valves and manley 1.60 stainless exhaust valves. T&D shaft rockers and beehive springs.
The cam is a 2nd hand Ed Curtis HYD roller
The turbo setup is a cut up On3 kit.
And here are the pictures.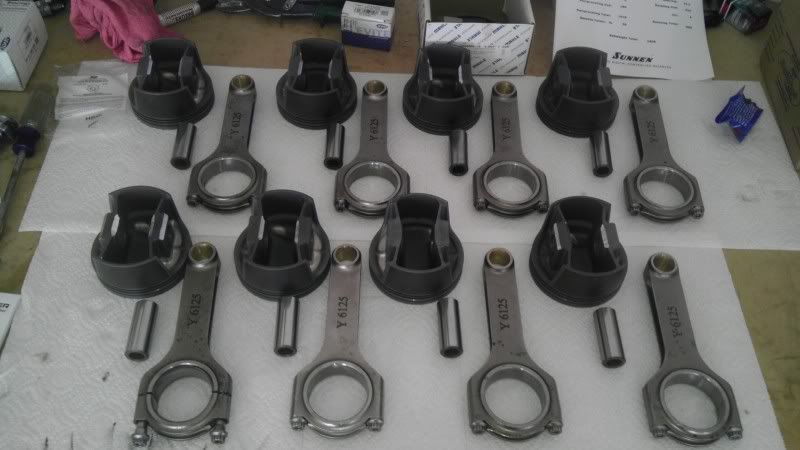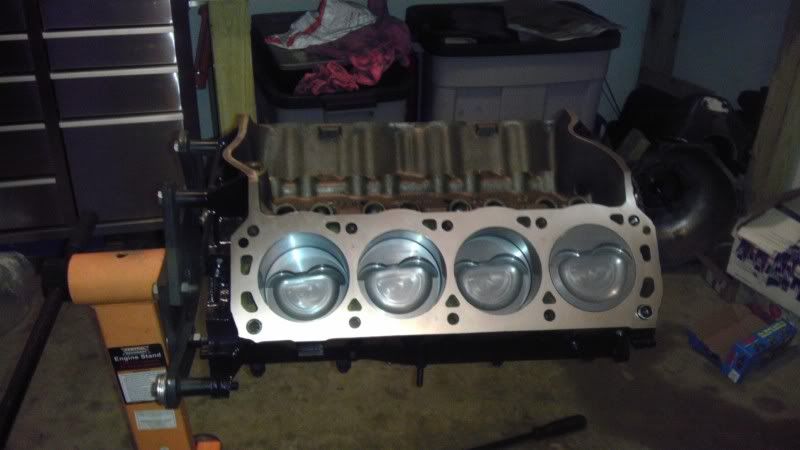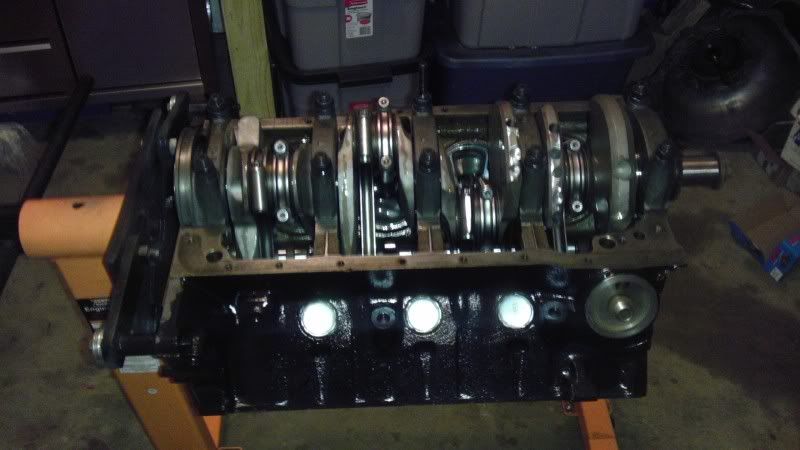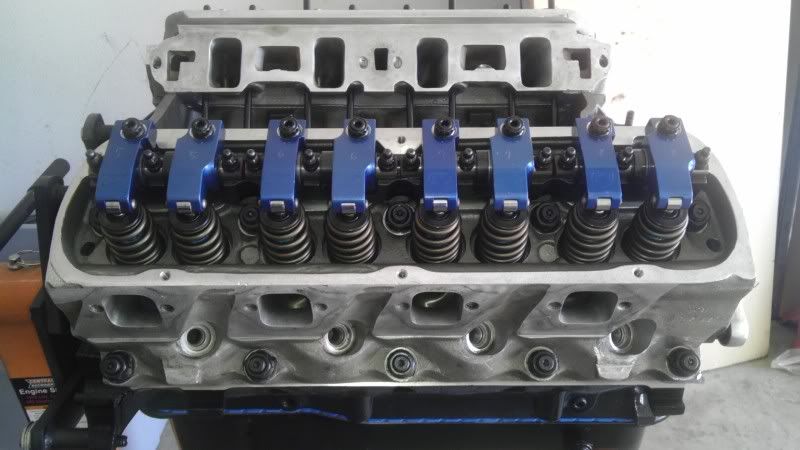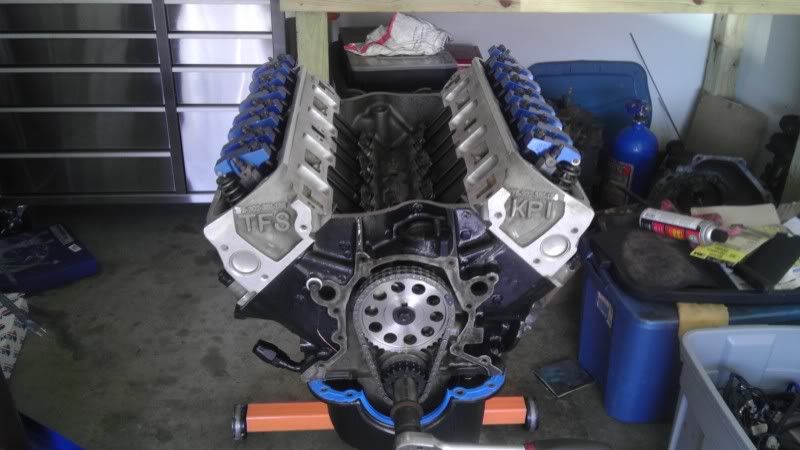 In this pic everything is loose so i can figure out how i want to run my alternator.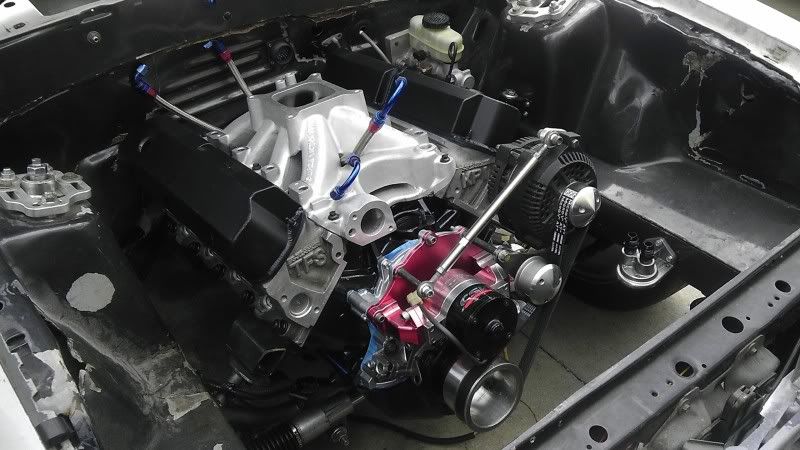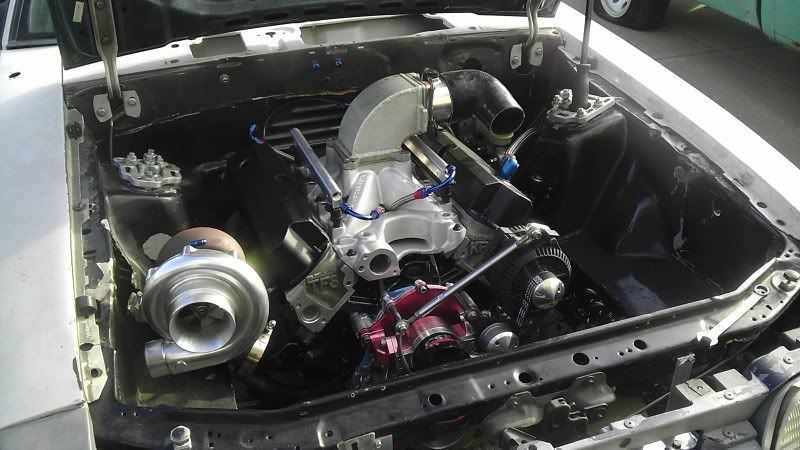 Thats as far as i have gotten for now. Tomorrow i hope to have most of the piping done, and the fuel lines hooked up.
Thanks for looking.