1986 SVO Parting out
Don't have the time nor energy to finish what I started.
The car runs and drive. Was stripped and prepped for paint. Has 3 coats of Fillable primer that was just completed. New gas tank and 255 HP FP. Engine fires right up but I can tell it's tired. Tranny shift fine but reverse can be a pain but this could very well be the cable. There is absolutely no rust on the car, period.
Driver seat has the normal wear, other seats are just in need of cleaning. All light are intact and not broken. Header panel had 2 mounts broken but doesn't not affect fitment.
All body parts are available. If someone wants a paint prepped and rust free shell, this is it.
It will not come with the sail panels or Bi-Wing. The spats were shot.
Feel free to call and or text me. reasonable offers acceptable. I have every single piece I took off. Nothing was damaged during removal.
$500 for nose (header Panel, bumper cover, fenders and all lights)
$100 doors (will include glass, switches, etc.)
$75.00 Rust free hatch, even where the seam normally rusts. This one isn't
Lots of trims, both interior and exterior. All in great shape.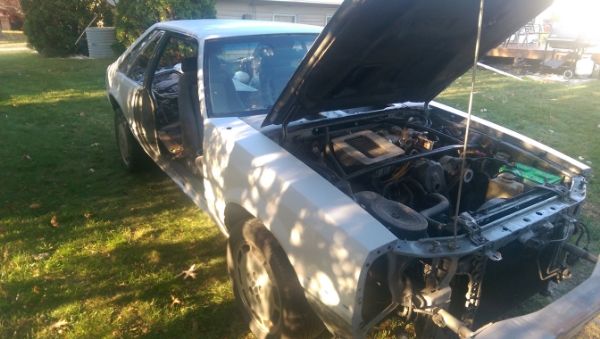 717 315 0298