Up for sale is my 86 SVO. If I remember right, there were under 10k of these cars produced over the course of 84-86 in total. This SVO shows 70000 miles and has rolled over once so actual mileage is about 170,000. It has been in a garage the whole time I had it and the previous owner so a total of about 4 years. This one was originally red and was painted white (engine bay left red). Outside of the car does not necessarily look bad but it has its spots. To really make this car look nice, all it really needs is a good paint job and detailing the interior. It does have some small rust spots here and there, but nothing that the body shop couldn't handle if you get it painted. Here is a list of mods that I know the car has:
-Freshly rebuilt 2.3L with about 600 miles on it
-Billet cam (unknown specs)
-Esslinger adjustable cam gear (not installed)
-stock 35lb. injectors currently (have a set of 42lb green tops that will be included)
-Gutted upper and lower intake
-throttle body from a 95 5.0
-custom tubing with a FMIC
-Be Cool Radiator
-New (same miles as motor) Turbonetics T3/T4 polished turbo
-Manual Boost Controller
-short-throw shifter (not sure on brand)
-boost and air/fuel gauges in a-pillar
-3 inch downpipe and exhause all the way back, single outlet, w/flowmaster muffler
-8.8 rear end (after breaking 2 7.5's in it, lol)
-aluminum driveshaft
-adjustable fuel pressure regulator
-firewall adjuster for clutch
Car runs and drives great. It's a blast and I've only been running it at 10psi until it hits 1000 miles on the motor, then turning it up to stock 16psi and edging up from there. No problems with tranny. Only bad things are no a/c, power windows act up occasionally (motors most likely going out), no speakers/in-dash, needs e-brake cables, and passenger door handle needs to be put back on (have it in the back seat now, lol). This is a very rare car and gets looks wherever I go, sounds pretty cool too! I also have original rims that will go with the car. Asking price is $3500, or trade for a nice 4 door car, a/c, good gas mileage(for the family). Let me know what you have.
upper intake porting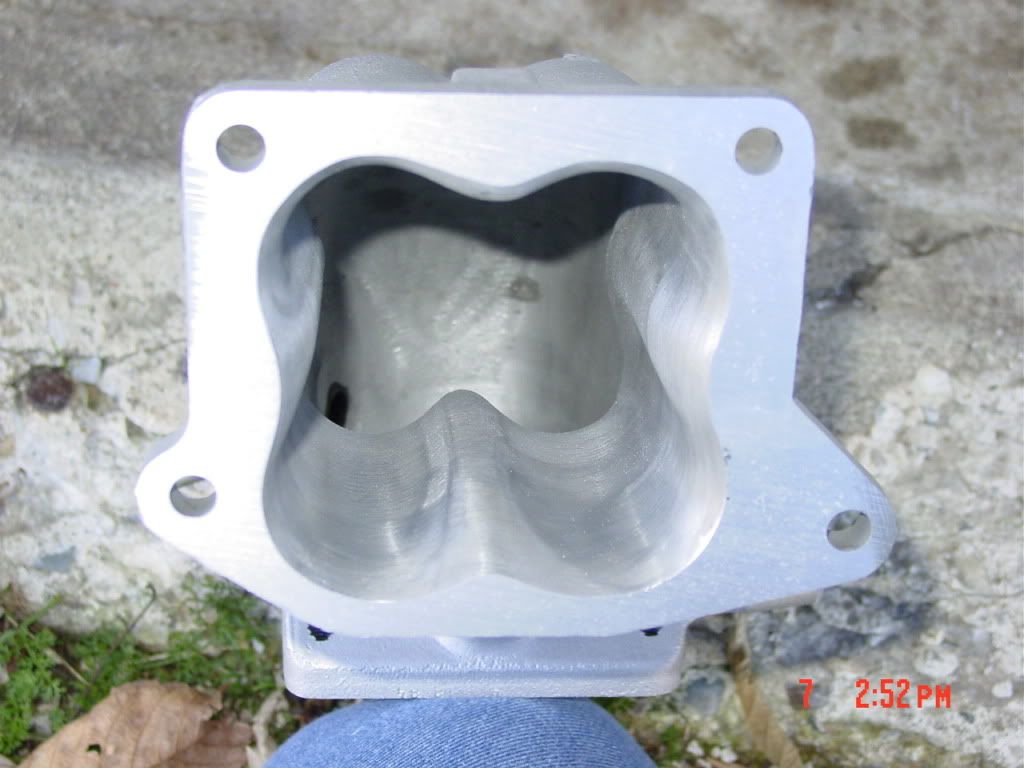 lower intake porting
FMIC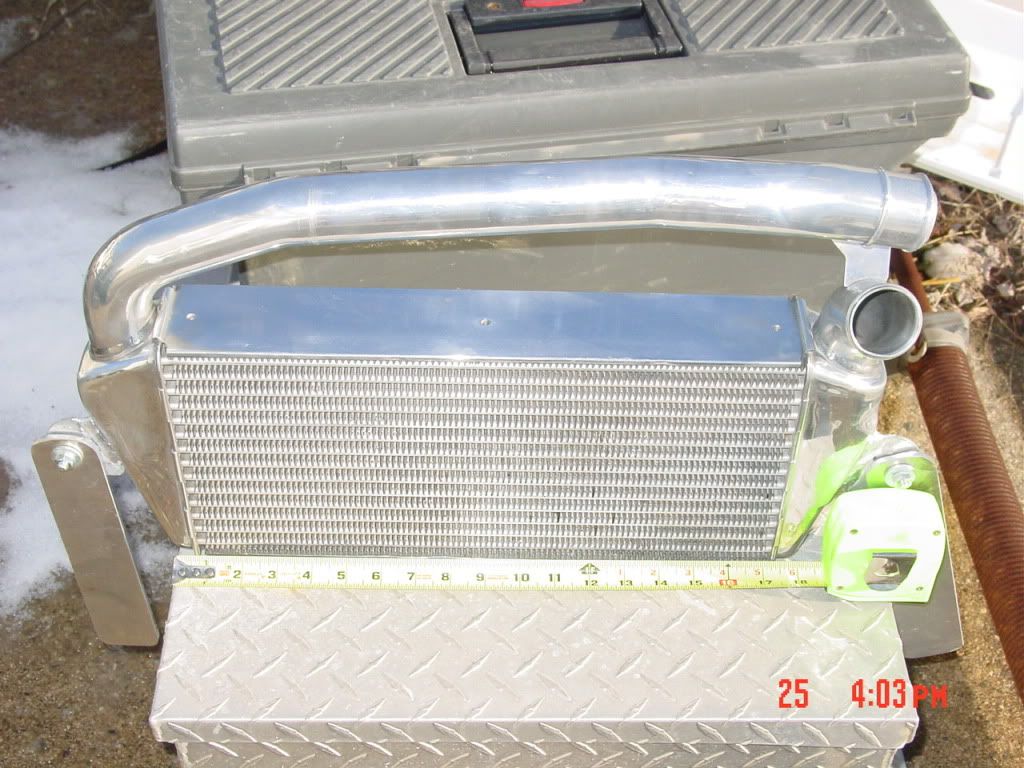 Older pic with stock rims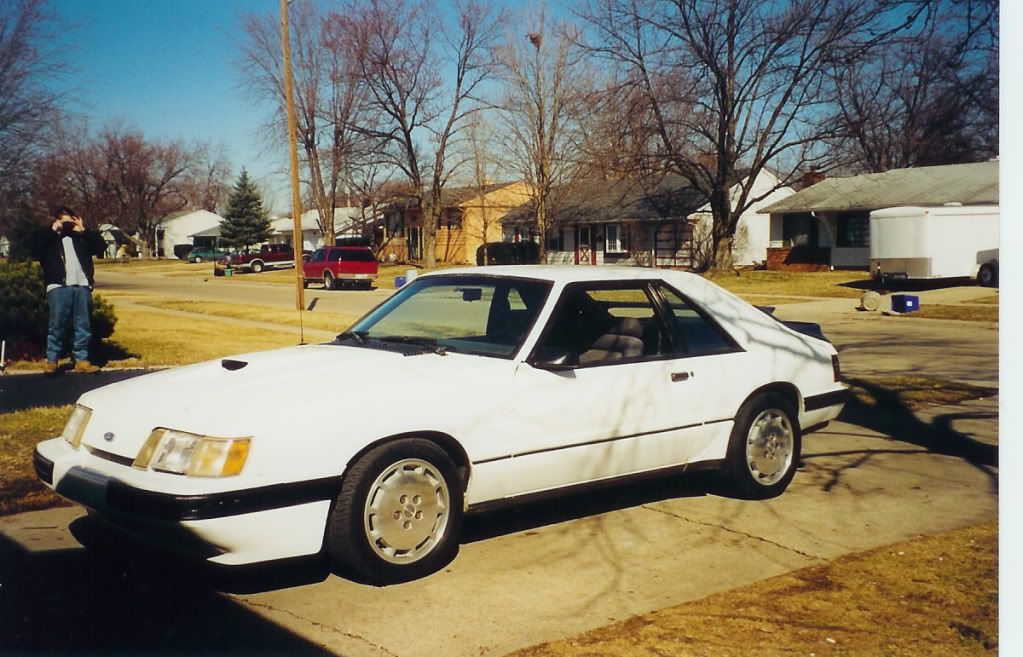 Turbo
Comparison of old to new
on stand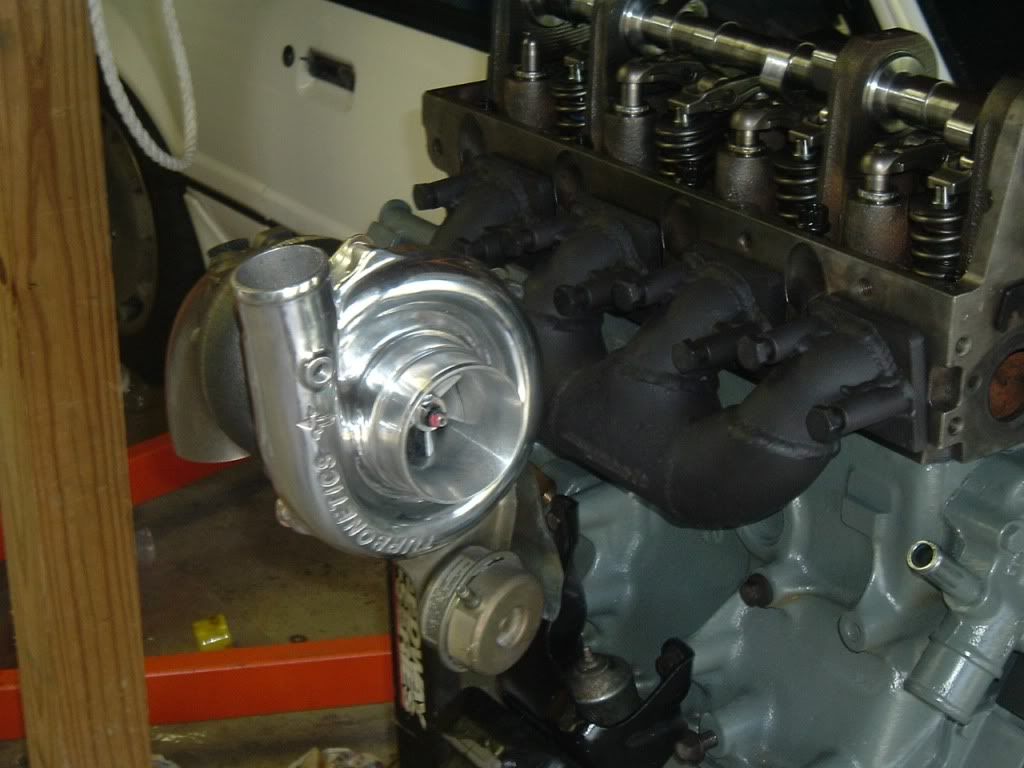 More recent pics: