Discussion Starter
•
#1
•
Hi Fellas,
First off, sorry for the long post.
I have an 84 Mustang Convertable for sale I'd like yall to check out. I've had it for 5 years and love it to death, but I also have other projects and this one needs to go. Here's the details:
Late Model 306ci Roller with stock crank, Eagle rods, forged pistons
Crower Cam #15511 278/282 218/224 .497/.515
TrickFlow Aluminum Twisted Wedge Heads
Crane 1.6 Roller Rockers
World Products Typhoon Dual Plane Intake
Holley 650 Double Pumper with the choke removed
Holley 110gph @ 7.5psi Mechanical Fuel Pump (Multi-Port)
Steeda 6 qt Oil Pan w/pickup
Windage Tray
New Ford Duraspark Distributor w/ steel gear
March Underdrive Pullies (3pc)
MotorSports AC Eliminator Kit
New Motorsports Timing Gear set and chain
MotorSports Dampener
Cast Cobra Intake Filter Housing w/ K and N Filter
MotorSports Valve Covers
MotorSports Plug Wires
Brand New NOS Sniper Nitrous Oxide 150-250hp Kit (Installed, but not wired and never run)
Kenny Brown Engine Mounts
Mac Shorty Headers
Mac Off Road H-Pipe Coated
DynoMax SuperTurbo Mufflers w/ chrome tips
New Ford Starter (2 weeks old)
Drivetrain:
T5z 5 Speed Transmission (15k miles)
Centerforce Dual Friction Clutch
Hays Adjustable Clutch quadrant
Hurst Short Throw Shifter w/adjustable stops
Aluminum Drive Shaft
MotorSport Adjustable Trans Mount (also allows dual exhaust)
3:73 Ring and Pinion w/ Speedo Gear in Trans
MotorSports Rear Disk Brake Conversion With Adjustable Proportioning Valve
Wheels and Tires:
American Racing 1926734W 16 X 8 Lightweight Rims (1 Extra Spare Rim)
Front Tires: Nitto NT450 Extreme Performance 225/50 R16(less than 300 Miles)
Rear Tires: Nitto NT550 Extreme Drag 245/50 R16 (less than 300 Miles)
Suspension:
Saleen Springs 1.5" drop
Monroe GP Gas Struts, Shocks, and Quad Shocks
Saleen G-Load Strut Tower Brace
Full Length SubFrame Connectors
Saleen Front and Rear Sway Bars
New Ford Ball Joints and Tie Rod end (300 Miles ago)
Exterior:
Saleen Side Skirts and Fender Spats (not repro)
Saleen Wing (not repro)
Styling Concepts Light Bar
Painted Late Model LX rear Lights
Cobra Badges on Fenders and Rear
New Paint 12/05
3 Year Old Bright White Top in Good Shape w/Plastic Rear Zip Out Window
Interior:
140MPH Speedo Cluster
SVO Leather Shifter
White Leather Late Model Seats w/ Red Halo
Scrotch 4 Point Racing Harnesses
Stuart Warner Vacuum, FP, and Volt Gauges on A Pillar (FP sender in-op)
Perfect Dash
Almost Perfect Console (one crack)
Sony CD Player
6.5" Sony Door Speakers
6 x 9" Rear Speakers Mounted in Rear Seat Backs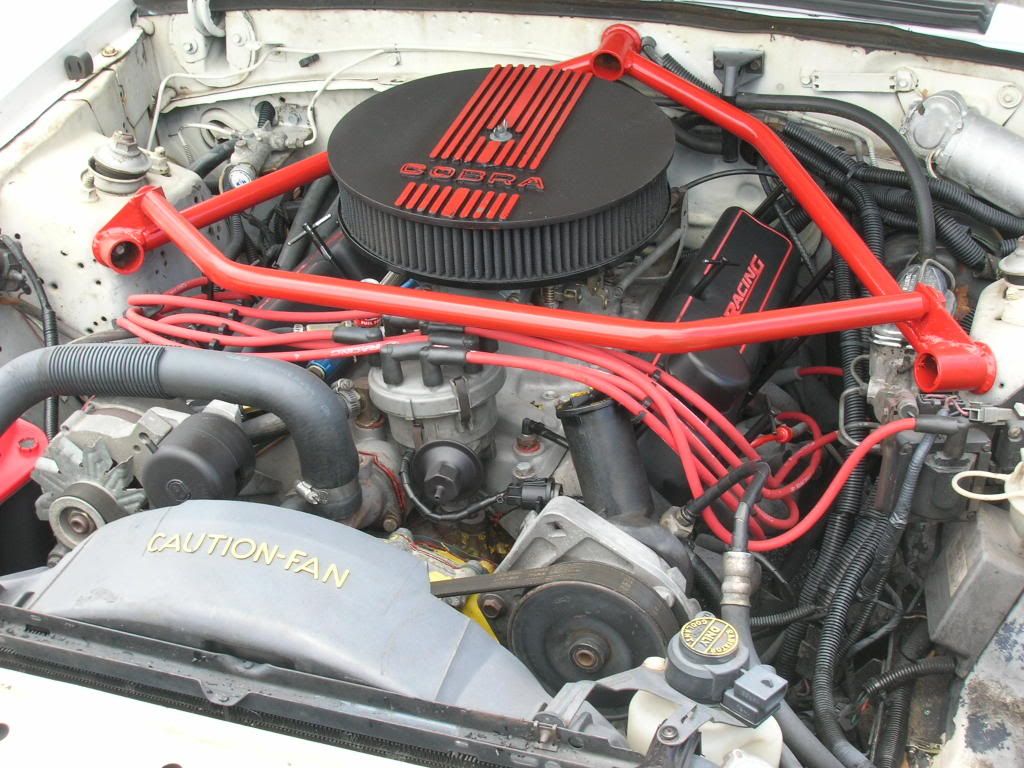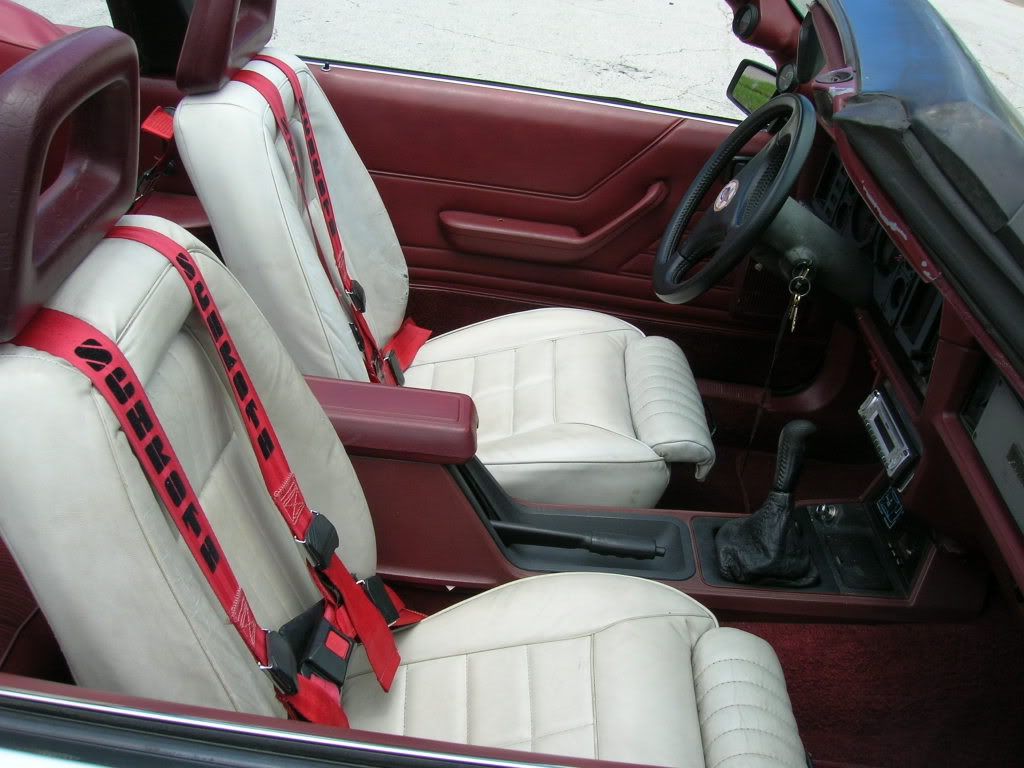 Full Documentation!!!
This car is in great shape and hauls butt. It's located just outside Orlando, Fl and I'm always open to test rides. If you have any questions please PM me here or email to
[email protected]
I'm looking for $8k or any interesting trades. Thanks for looking.