Registered User
Join Date: Sep 2003
Location: STL
Posts: 135
How restrictive would this be?
---
Having hood clearance problems so I need to use a tight radius bend on my compressor outlet. Thinking about using this but not sure how much HP would be lost by using it.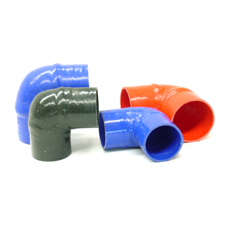 Registered User
Join Date: Jan 2000
Location: MD
Posts: 5,957
I wouldn't worry about it. I doubt it would make that much difference.
Erich
---
97 Laser Red GT-248A Wingless model, Built Lincoln Mark VIII motor-Procharger D1SC, 3 core IC
2012 Black GT-Saddle, 3.73s, Brembos, Shaker1000