Registered User
Join Date: Feb 2003
Location: Big House, AZ
Posts: 1,010
anyone go from a gt40 intake to systemax
---
I have a ported Cobra intake and was wondering if a ported holley systemax intake would be worth while being a turbo car. It is a 347 with 7675 turbo. just wondering if anyone has swapped from gt-40 intake to a systemax or rpm2 and gained a noticeable increase.
---
93 Notch -
Dart Block 347 Holley Dominator EFI
7675 Precision Turbo with an AOD
Registered User
Join Date: May 2004
Location: Westland, MI.
Posts: 2,140
In every NA Intake comparo, the GT gets left in the dust by a SMII. It can only be a good thing with a Turbo..
I need to gasket match mine to a 1262 . It's only about .050" off. It might not even make a difference. But Ill mock it up and see if how it looks on the motor. Here's the heads and intake with just the gasket.. BTW, I'll be running 2-61mm T3's..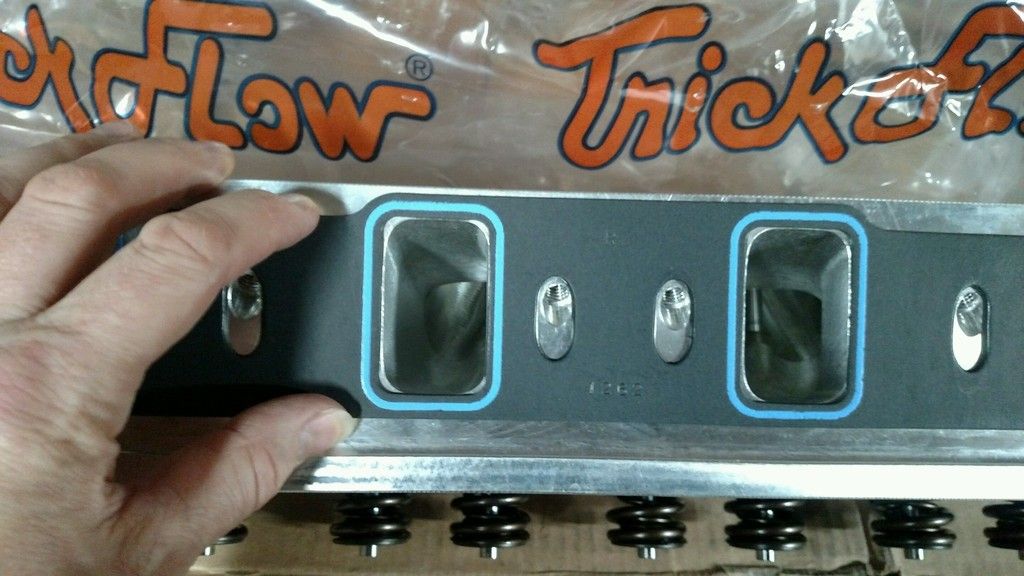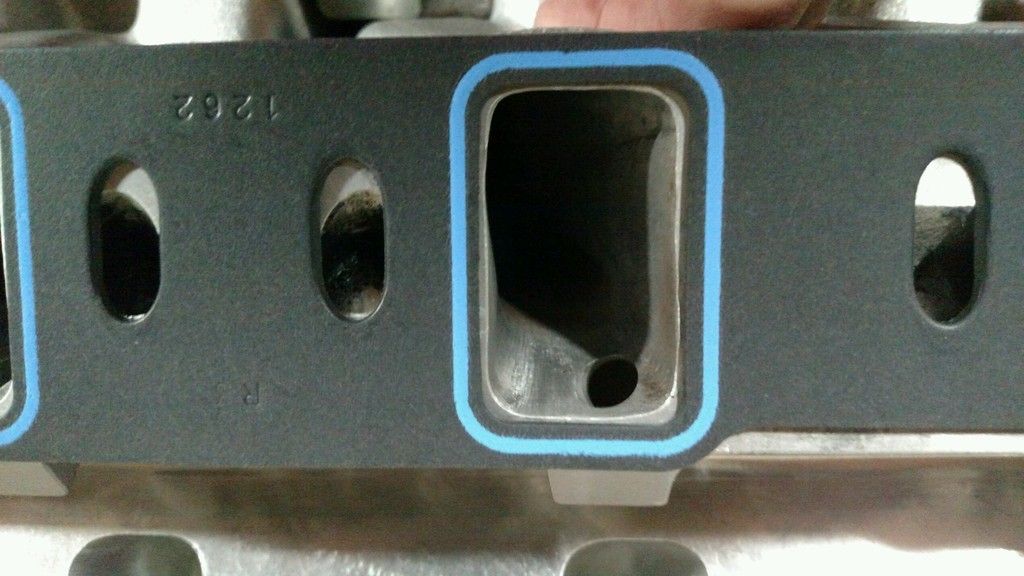 Registered User
Join Date: Feb 2003
Location: Big House, AZ
Posts: 1,010
I agree with NA it would be a huge difference but forced induction is a whole different ball game.
---
93 Notch -
Dart Block 347 Holley Dominator EFI
7675 Precision Turbo with an AOD
Registered User
Join Date: Nov 2001
Location: Lincoln NE
Posts: 3,890
Adding more boost is easier.

ks
---

To view links or images in signatures your post count must be 10 or greater. You currently have 0 posts.

Kevin Slaby
2002 GT 2V 902hp/820tq through the muffs.
http://baselinesuspensions.com/Projects/balrog.htm