Registered User
Join Date: Sep 2002
Location: El Paso, Tx
Posts: 513
Got back to work
---
Ok, well after I while of not working on my cougar and went back to work. I managed to wire correctly the scavenge pump and turns on when key is on and off when key=off. My question still remains, of the two turbos, only one barely spins, the other one does not even move, now I know that car is just idling, is it normal? Shouldn't be there a little more movement?
Also, what happened last time was that oil accumulated because pump was not on. No smoke whatsoever. Should I be worried that my newly refreshed turbos need another rebuild? What do you guys recommend me to do?
It is a DIY setup, each turbo is mounted to a separate header. Both turbos were rebuild. Problem I had at the beginning was that the pump was not working (not wired right) and had the car running for about 5 mins and after that haven't turned it on again! Car does not smoke and yes, turbine could be spin freely. I am guessing I will have to get the passenger turbo off (the one that doesn't spin) and inspect it. I hope that I don't need to rebuild it again! Pics are as follows.
This is the passenger turbo when turned on the pump, there is oil coming from the exhaust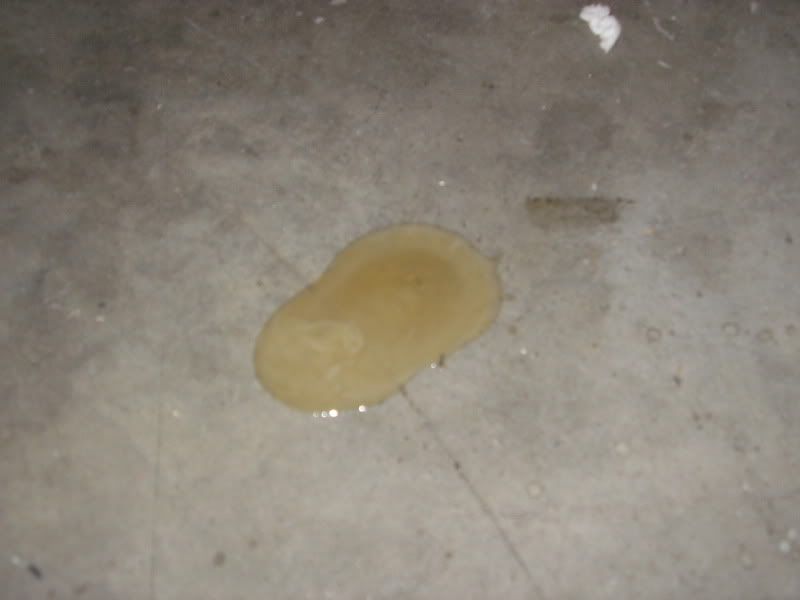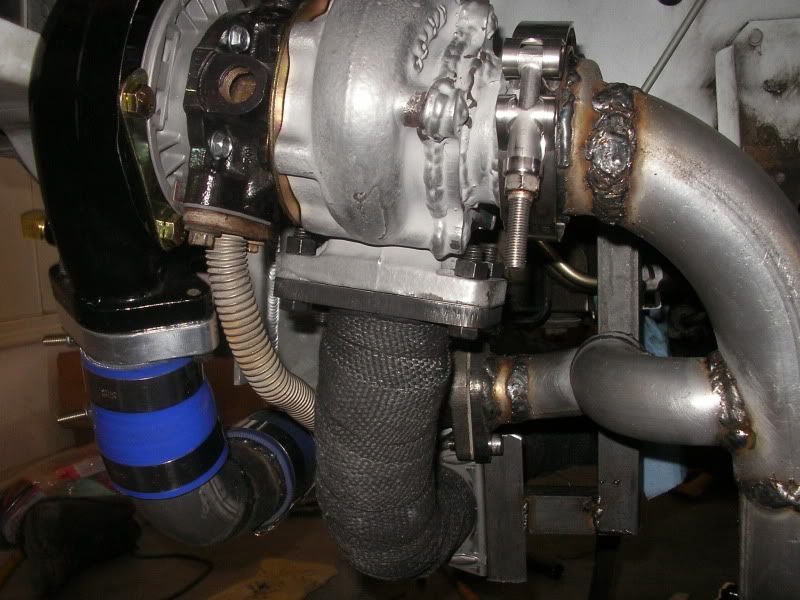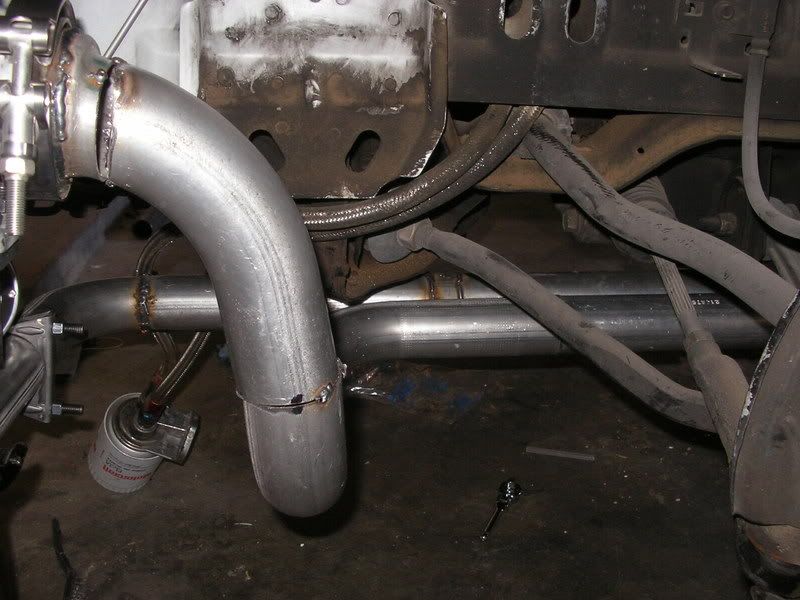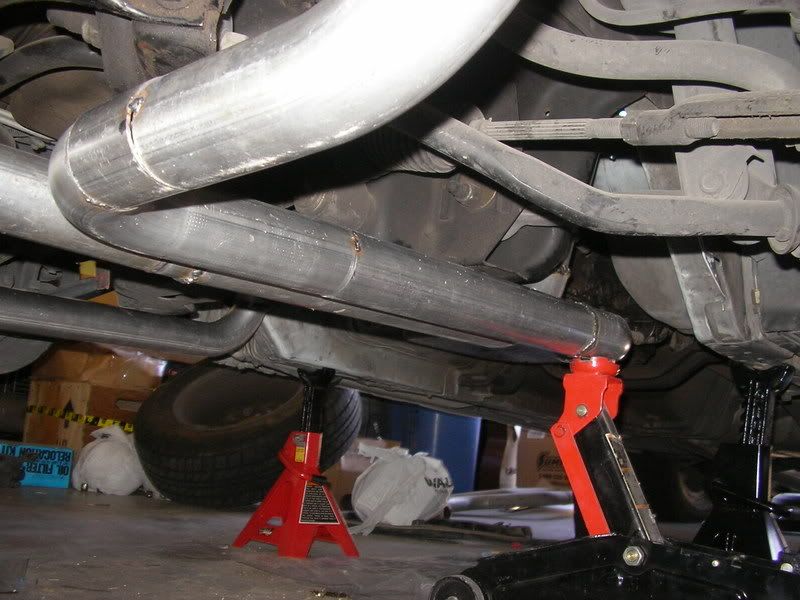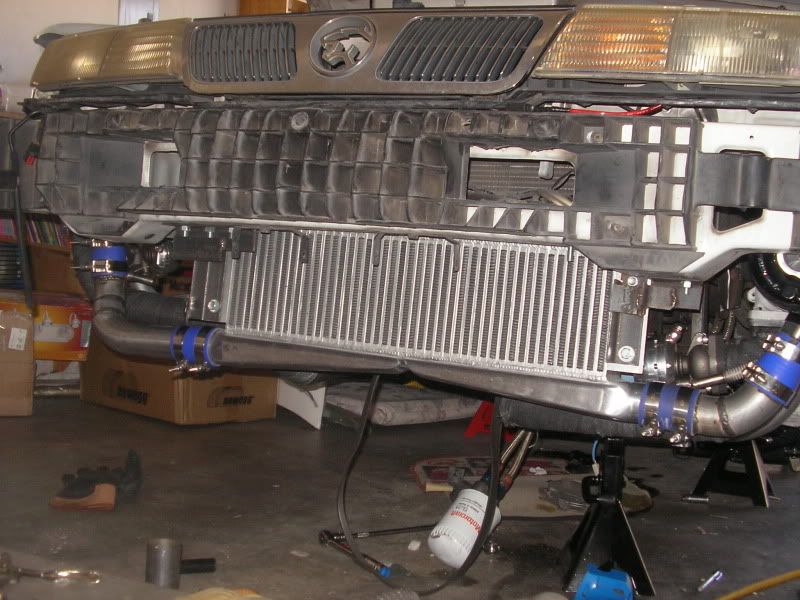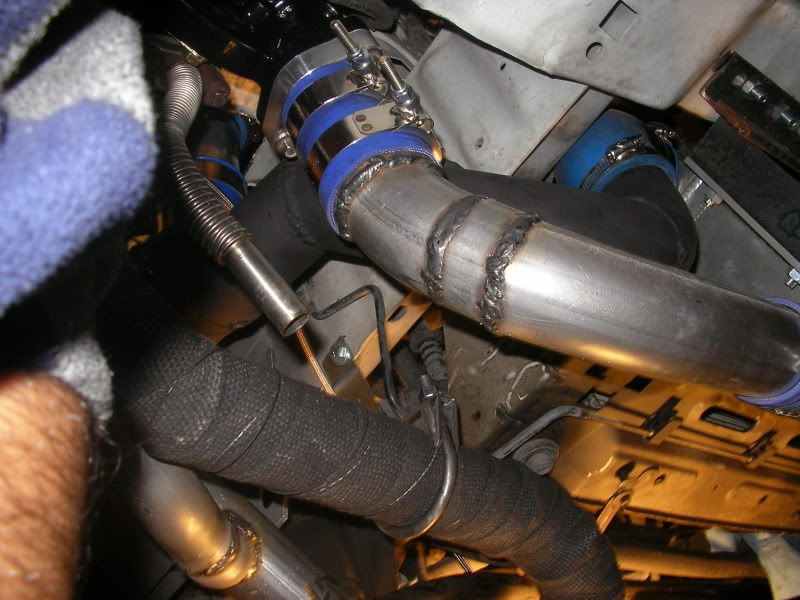 ---
*Not Fast Enough*


"It doesnt matter what it looks like, just as long as you can beat the guy in the other lane"
Registered User
Join Date: Mar 2009
Location: Pryor OK
Posts: 608
Need welding instructor? Lol... How long it take u to fab up all the piping?