Registered User
Join Date: Jun 2009
Location: chicago
Posts: 39
lots of drivetrain parts (2 trans.,shafts.)
---
Selling stuff of my car and extra parts i had laying around. All parts should work on 2005-2010 mustangs,
ALL PARTS ARE PRICED PICKED UP, I WILL NOT SHIP ANY OF THE 2 TRANS,
1. TREMEC 3650 came off my car with 32k on it, good condition, complete trans, without slave cylinder. ASKING $375
new price $350
2. TREMEC 3650 came off my friends car with 10k on it, perfect working order. this is the extra trans i had as a spare, never had a chance to use it as my stocker was holding up just fine. complete trans with slave cylinder. ASKING $425
SOLD
3. Stock shifter for 3650. ASKING $50
SOLD
4. Stock two piece driveshaft complete. ASKING $80
new price $70
5. Stock two piece driveshaft not complete needs flange yoke, and center bolts, that can be reused from ur driveshaft. ASKING $55
NEW PRICE $40
6. Shaftmaster 3.5" one piece driveshaft, will work with auto or stick, just got it back from shaftmaster, been checked and balanced, replaced the tube, due to a weld failure, i have all the receipts for the job that has been done, the driveshaft still has warranty that will tranfer to a new owner, this is the older design that uses the aluminium spacer. I never put it back on the car, it went out of the box for pictures purpose only, since im going with a different setup now, as u can see from this thread, this driveshaft is pretty much brand new. ASKING $475
SOLD
7. Stock GT500 twin disc clutch and flywheel 16k ASKING $120
NEW PRICE $100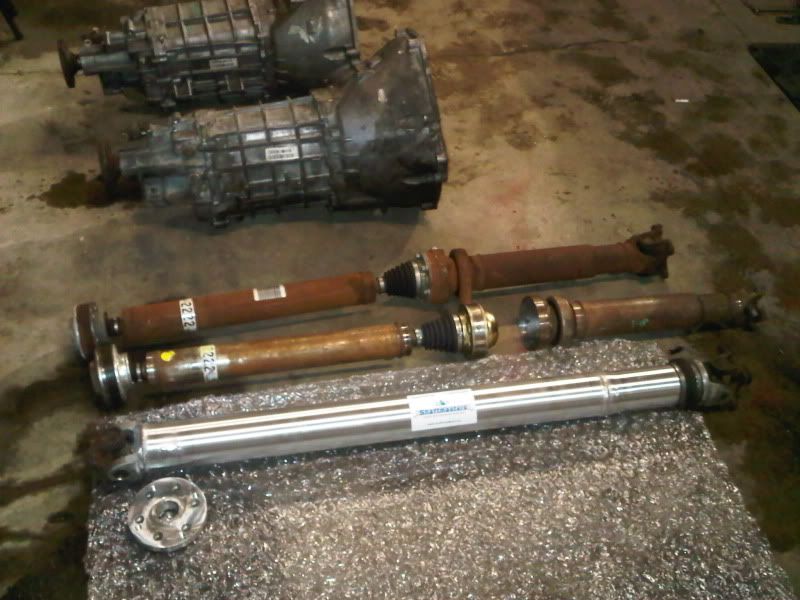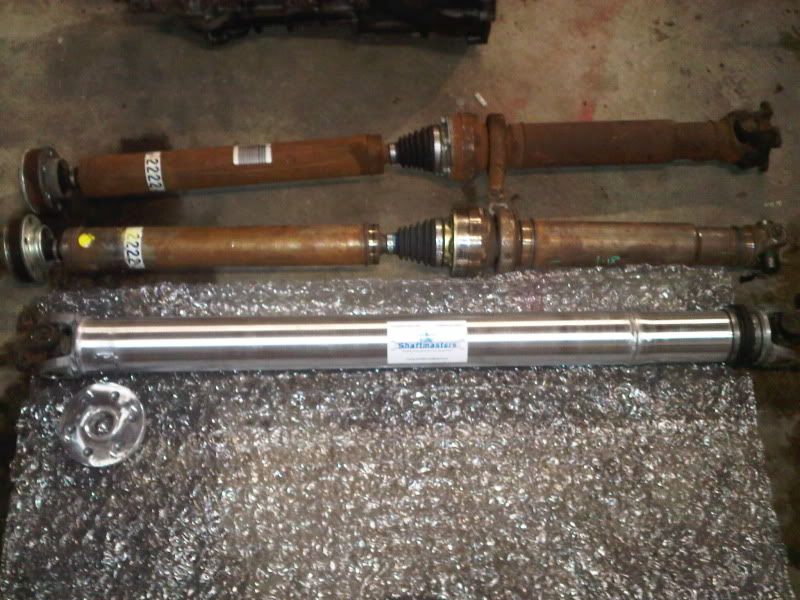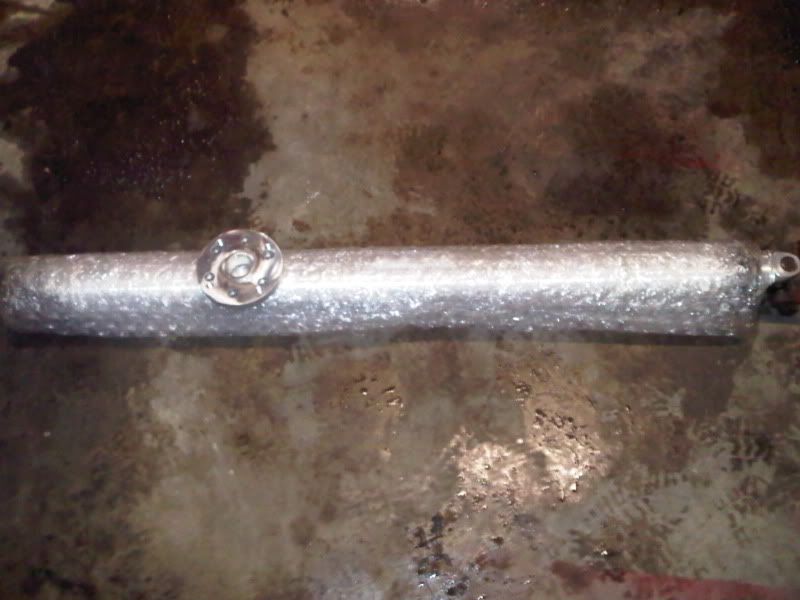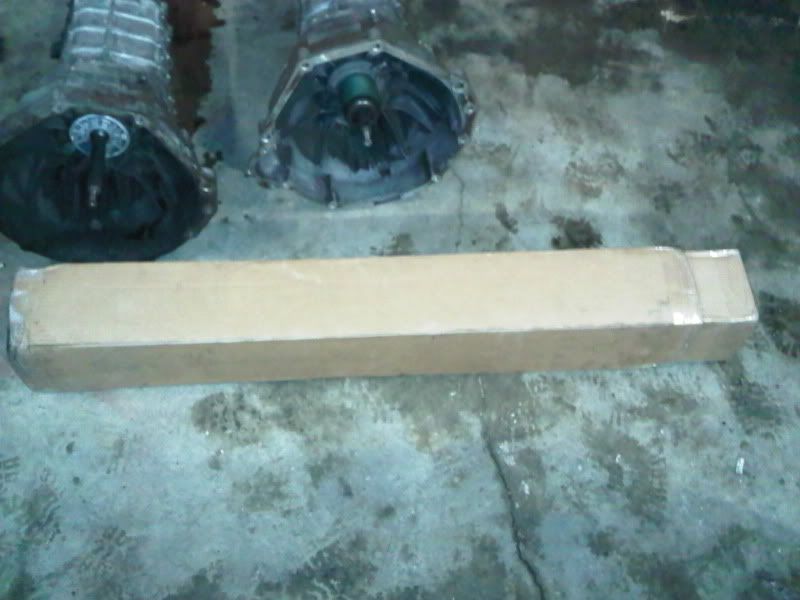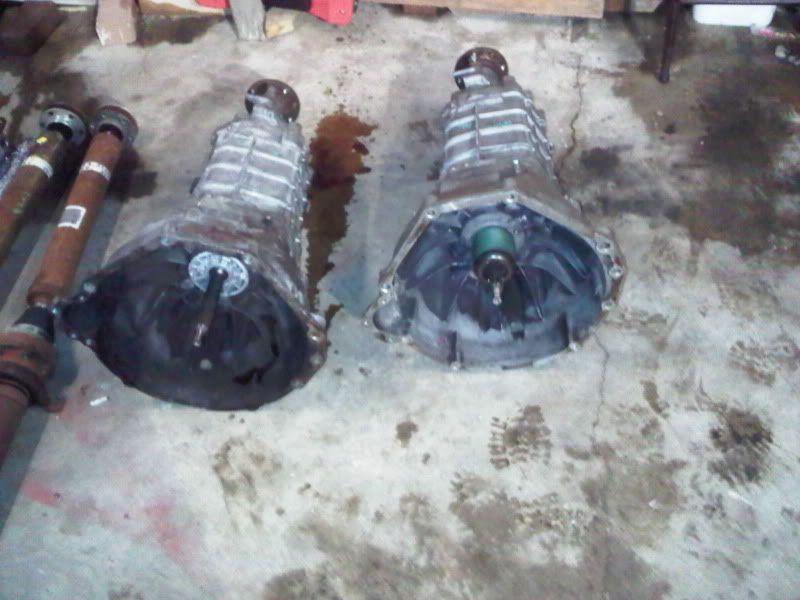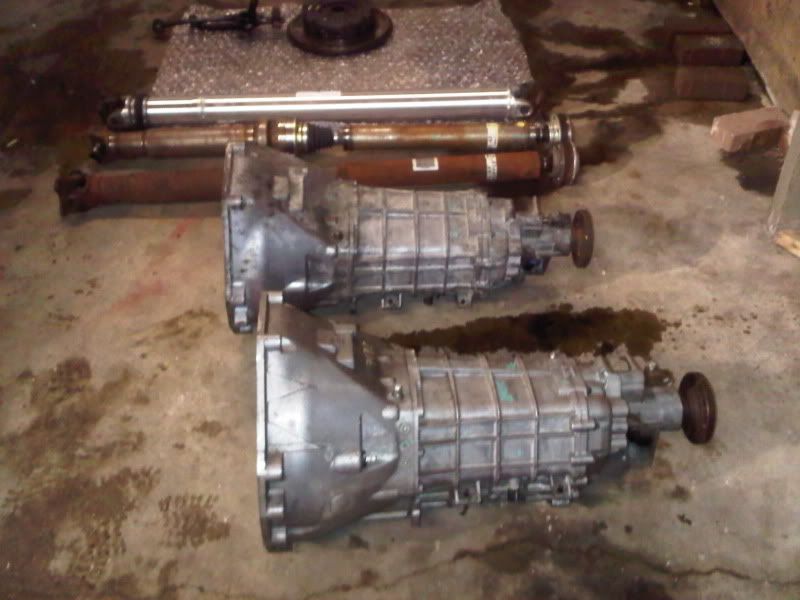 ---
Last edited by quick60; 01-31-2011 at

01:04 PM

.