Registered User
Join Date: Nov 2008
Location: albuq
Posts: 54
Whipple 3.4l supercharger for the 4.6
---
Whipple 3.4l blower kit from ST Motorsports with afco HE. I was using a trunk reservoir for the intercooler so you will have to get a different one or for a few bucks more i can send you my setup.
Will come with every hose clamp, part, and screw to install. I have 2 pulleys for it. 2.8" and 3.25"(this gave me 14lbs of boost with the 8.25:1 engine).
This blower has less than 100 miles on it. I got the blower from Chevykiller and it was a replacement from Whipple. I had to put the oil in myself. It has only seen dyno time.
Will include the polished whipple monoblade throttle body and CAI $5500 shipped lower 48
i do have every supporting part you would need if you are not already setup with it ie gt500 fuel system, injectors, etc. not included in price but are available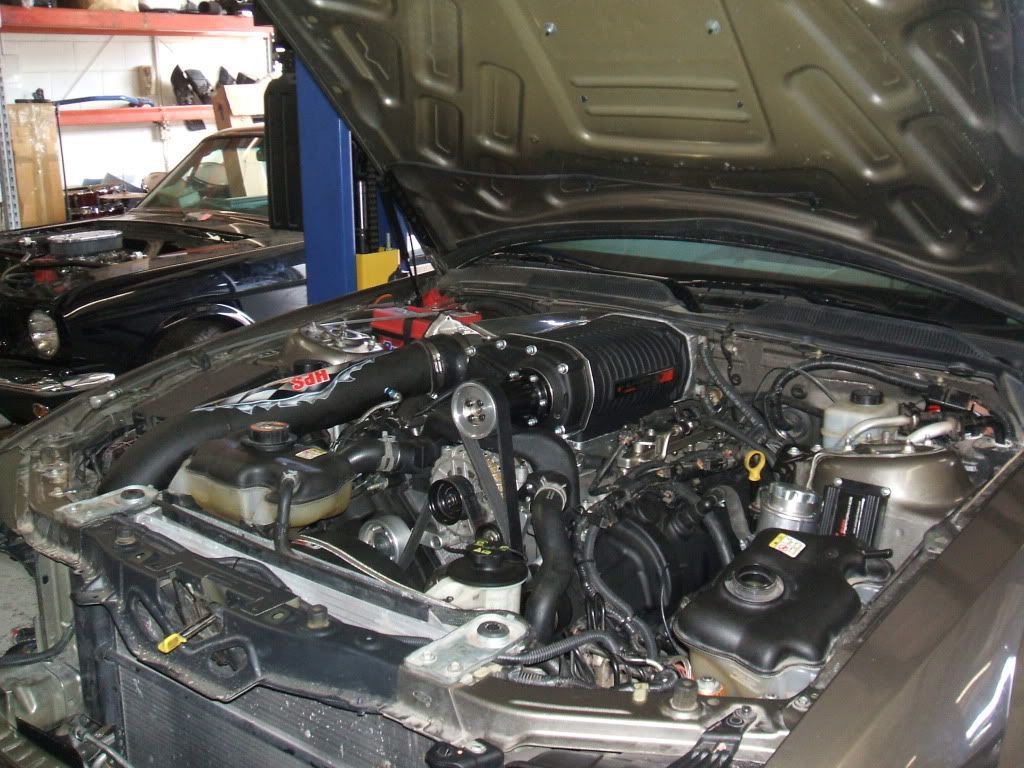 ---
Last edited by hotairgypsy; 06-27-2010 at

05:10 PM

.