Registered User
Join Date: May 2011
Location: Bay Area, CA
Posts: 208
Got me some new track wheels!
---
Well, I got myself some new track wheels. Nothing fancy or expensive...just your average 17x9 Cobra R's
I got them for $100 and spent $20 on black spray paint and white pin stripe...I think they'll do the job for me just fine
I still have my white Speedline Saleen wheels but all the brake dust was ruining the finish and I just couldn't take it anymore. I had to pull them off and prep them to get re-powder coated. I'll save those for the cruise/show days
Here she is with the "pretty" wheels...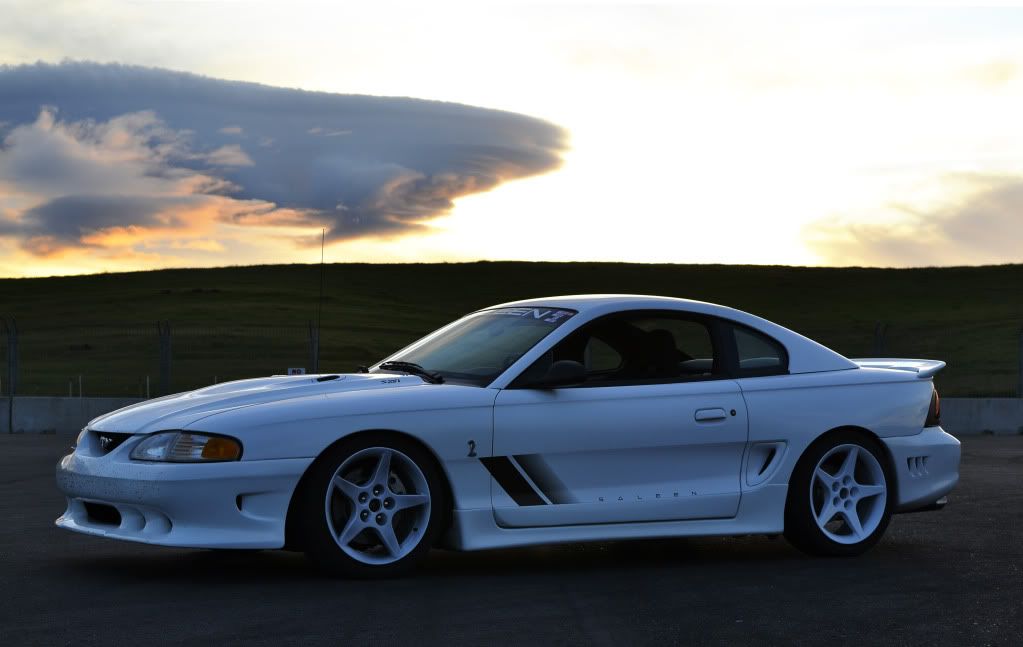 And here she is in track form...