Registered User
Join Date: Jun 2005
Location: Vancouver
Posts: 452
Brake line slack
---
Check out the stainless lines that came in my Stoptech kit and how little slack there is in them. I checked thru the full turning radius and they don't bind but there isn't a lot of play at full turn in. Is this something i should worry about?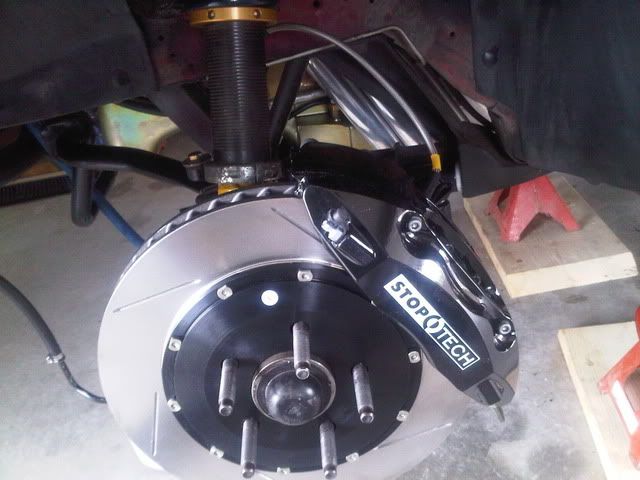 ---
91 notch, 3000#, Astro T-5, Dart 10.5:1 331, RPM2, AFR 185, custom cam, Max Motorsports, StopTech
Registered User
Join Date: Jun 2004
Location: Maryland
Posts: 5,354
Is that at ride height? With my cobra conversion I had too much line so routing to avoid contact with the wheel a full lock has been an issue. At full droop there isn't any clearance issues but at ride height there is a problem. I ended up wrapping the lines in convaluted plastic and tie-wrapping them to the C/O.