Registered User
Join Date: Feb 2000
Location: Marlborough, MA
Posts: 7,486
mach1 bullitt pedals on a fox
---
i know that this isn't a drop in replacement and that you have to do some work to get the brake and clutch pedal to fit but outside of that are these pedals worth the headache...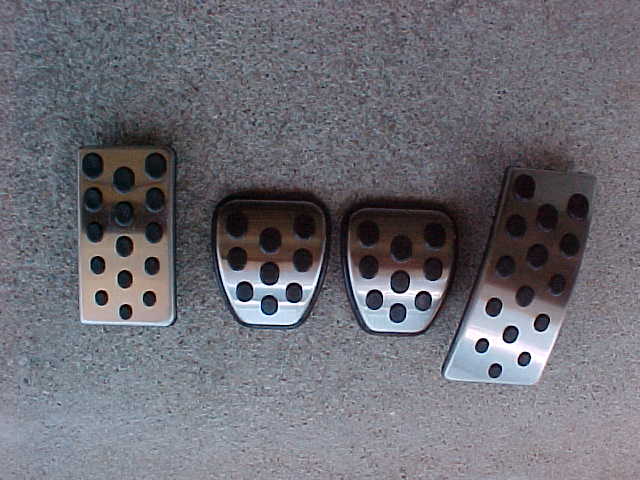 ---
'90 notch w/an "old school" cartech outlaw kit
To view links or images in signatures your post count must be 10 or greater. You currently have 0 posts.
When The Results Disagree With The Theory: Believe The Results And Invent A New Theory
Registered User
Join Date: Jun 2004
Location: Maryland
Posts: 5,353
I put them in my 01 Cobra and have been living with them for about 10 years. I noticed that with wet shoes thay can be slippery. Otherwise, other than looks I'm not certain they provide a benefit. Still, I bought a set for my Fox.