Registered User
Join Date: Feb 2004
Location: Southern Indiana
Posts: 280
1989 ford mustang hatchback 2.3 turbo with nitrous
---
1989 Ford Mustang Hatchback
Car:
The car has 200,000 miles on it
white with grey interior
Back seats removed along with carpet
It has 4-lug Cobra R wheels with
good condition BFG Comp T/A tires 245/45/17
Mods:
2.3 Ford Mustang Svo Engine
35lb brown top injectors
Large Vam
LA3 computer
2.5 aluminum intercooler piping with T-bolt clamps
Chinese Intercooler same side dual pass
Walbro 255hp Fuel Pump
CFI adjustable Fuel Regulator
Garrett T-3 Turbo 60/.63 with a Turbonetics 90 degree outlet tig welded on a flange.
NGK TR7 Plugs
MSD Blaster II Coil
Gillis Manual Boost Controller
Autogauge boost gauge 30/20
C-4 Transmission with TCI reverse pattern manual valve body
Built to hold 500+rwhp by Alans automotive in new albany, Indiana
PTC Torque Converter Stalls at 4k on the foot brake on the street.
B&M Pro ratchet shifter
Ford Motorsport Sub-Frame Connectors
Summit Racing Drive shaft Loop
7.5 Rear-end welded up solid for posi and it has 3.73 gears
New 6-Piece Headlight Kit
NX Wet Nitrous Kit
75.100,150 shot jets
Bottle Warmer
WOT Switch
Blow Down Tube
Bad: The car has a few rust spots by the bottom of the doors.
The head needs new valve seals. (cheap fix)
The car runs and drives fine for the first 20minutes of driving after that the temperature gauge fluctuates. Like it has a air pocket in the system. If could be a headgasket too. If you know anything about 2.3 turbo's then you know a headgasket can be replaced in two-three hours time.
I have some spare parts to go along with this car also.
Like a straight fender. Some stock parts and a few powdercoated 2.3 turbo parts. And whatever else i can find to throw in the deal.
I will also included a new headgasket (8993) and new head bolt's with the car.
PRICE: $3000.00 or best offer
Pictures: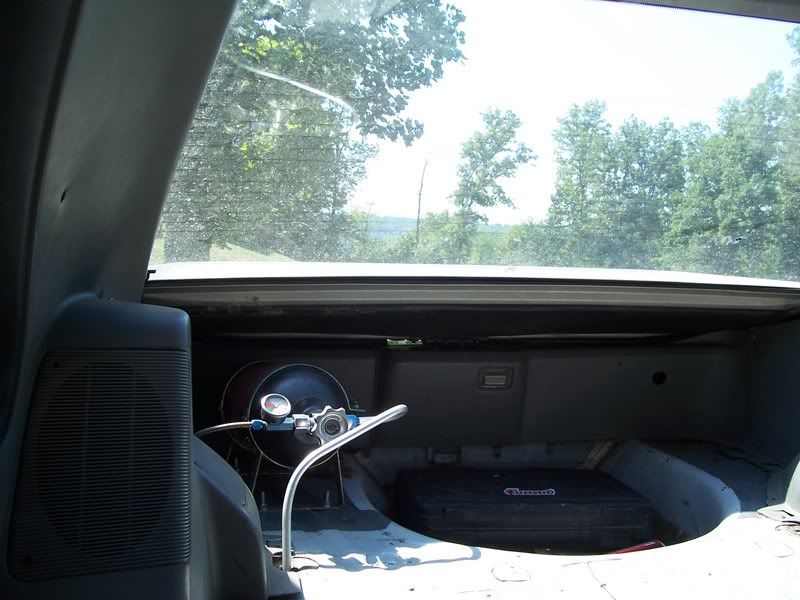 Hood is popped in this picture
---
Josh
2.3 Turbo Guru