Registered User
Join Date: Jul 2003
Location: Springfield Mass
Posts: 1,827
1983 mustang for sale Looks like 85/86
---
For sale 83 mustang roller w/ 85/86 gt nose.
All updated with 8.8 rear
dual exhaust (flowmaster 2 chamber w/ off road h pipe
8.8 w/3:73's
summit uca's and lca's w/ uppper torque box reinforcements.
90/10's
Needs some body work, i use it as my daily driver.
Keeping tranny, engine, and electrical.
interior is stock with some holes from mounting gauges
Black 4 cyl seats with black rug. Great floors, no rust at all on floors.
Car has clear title in hand
emissions exempt in lots of states.
900.00 or trade for older f 150 like 89-93ish f 150 4x4 if possible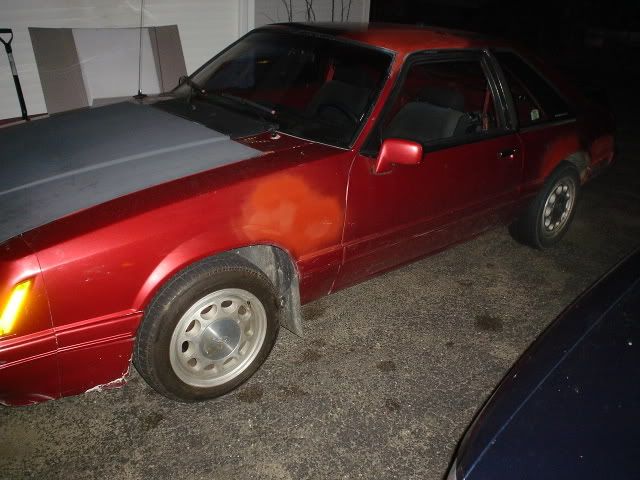 [email protected]
Registered User
Join Date: Jul 2003
Location: Springfield Mass
Posts: 1,827
i'll get better pics depending on interest.