Registered User
Join Date: Dec 2008
Location: New York
Posts: 45
Arizona SVO 1984
---
Posting this for my roomate, awesome car but he needs the money.
The ad with pictures can be seen here:
Ford Mustang SVO Foxbody
1984 Mustang SVO #793 out of 9,844 ever produced. 98k all original box a miles. 2.3l factory turbo-intercooled motor 5 speed manual transmission. Hurst Shifter(factory) I validated the vin and this car is an original Arizona car which means it is rust free..you are welcome to check for yourself
<br><br> Asking price $5200 The car is in above average condition. The body is very clean, and the flat paint looks great, but would need a paintjob to be a showcar--priced accordingly.
NADA guides pricing values as listed: <br><br>
Pricing Original:$15,585 <br>
MSRP Low:$2,700<br>
Retail Average: $5,150 <br>
Retail High: $7,300 <br><br>
<b>Mechanically</b> --the car is excellent. 9/10. It runs and drives every day without issue. Engine bay is immaculate, i have never had to clean it. No leaks. Electric Fan, Power steering works, and does not leak. A/C removed but functional. Could use a louder exhaust.. exhaust note is drowned out by the turbo spool--personal preference though. Passes emissions without a hitch.<br>
<b>The Body of the car</b>--8.5/10 excellent for the year as well. Very Straight. 8.5/10<br>
<b>Interior</b>--8.5/10 - flawless minus a couple cigarette burns on the rear seat. Interior was completely replaced about 5 years ago by the previous owner. 4 brand new speakers and here's the kicker.. the factory headunit is still in the car and works! Talk about nostalgia.. factory factory amplifier switch, and fuel map switch to change between ignition mapping from Unleaded and Premuim gas.<br><br>
For those that do not know, this is not your general run-of-the-mill Mustang.You can read all about this car HERE: <a href="http://www.mustangsvo.org/svostory.htm" rel="nofollow">http://www.mustangsvo.org/svostory.htm</a> This car was developed by Ford's Special Vehicle Operations in the 1980s, the Mustang SVO was an icon of Ford's commitment to producing a new generation of high-performance automobiles and racing products, as well as a renewed involvement in motorsports after abandoning them in the early 1970s. There were only 9,844 Mustang SVOs to roll-off the assembly line during their production from 1984-86, and today few people know that they were ever produced. This car comes equipped from the factory with many goodies that make this car what Road & Track magazine (October, 1983) had called " . . . perhaps the best all-around car for the enthusiast driver ever produced by the U.S. Industry.''<br><br>
This is a driver's car-- and highly collectable It has factory Koni Suspension(recently replaced and lowered on Eibach springs) and beefier swaybars to keep the rear planted. It also has a factory 2.3l turbocharged and intercooled motor that produces around 200 hp stock, and receives modifications rather well(similar motor to the pinto and Xr4ti that many use for racing applications). These motors are known to handle HP in the 400whp range RELIABLY. This car has the newer ford 5-lug pattern that allows you to run newer wheels in 5x4.5 or 5x114.3 wheels. It has 4 wheel disc brakes(unheard of from the time---foxbody owners commonly swap these onto their cars as the braking is much improved)<br><br>
I would entertain trades of equal value--Specifically looking at a Triump Daytona 675 or comparable sportbike or truck. (Powerade and chips NOT included)
5202716831
Pictures: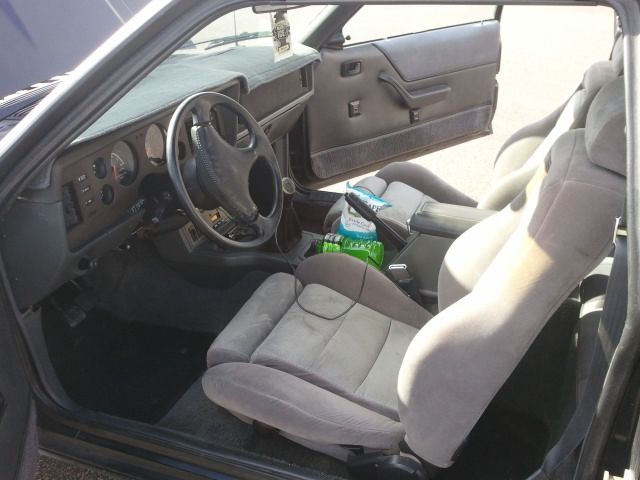 IMG]http://smg.beta.photobucket.com/user/kxpackerfan125/media/2012-12-31113523_zpscbc24169.jpg[/IMG]
.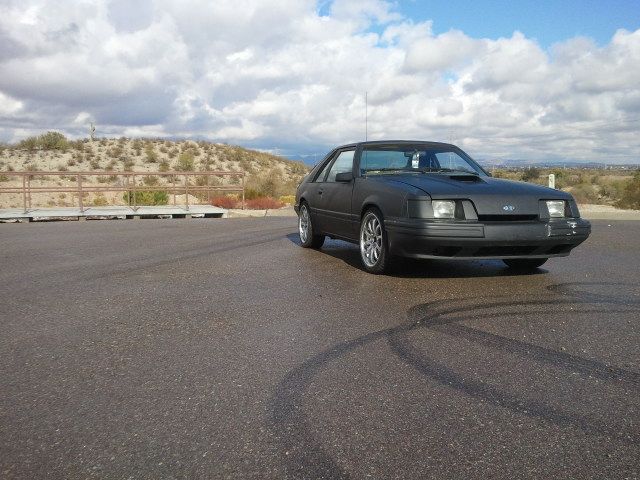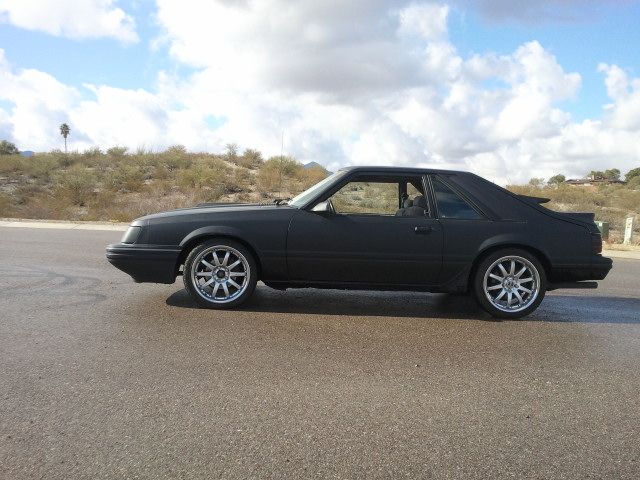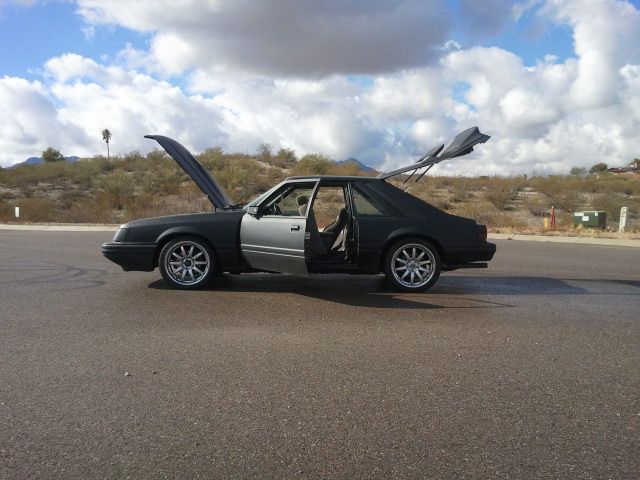 Mustang gt v6 v8 18 inch wheels turbo Wrx rsx evo Mitsubishi Subaru merkur ford Toyota 4runner tacoma tundra 4x4 gsxr r6 Sv zx636 Ducati streetbike tuner honda cbr
---
-1988 GT, Black
-1988 GT, Cabernet Red (looking after for my departed brother Mustang50patrol)
-1995 Taurus SHO, Dark Green (35K on it)
-1992 F-150 custom (also my brothers)
---
Last edited by nowherefast1618; 02-18-2013 at

10:34 PM

.
Registered User
Join Date: Oct 2013
Location: Chico, CA
Posts: 3