Registered User
Join Date: Nov 2006
Location: KS
Posts: 579
1983 Mustang Gt Stock Suspenion 10.5/275
---
Car-1983 gt orginal 5.0 5 speed car. has title and currently tagged insured. has all woring headlights tail lights and turn signals. Has 4 in cowl hood smooth cowl panel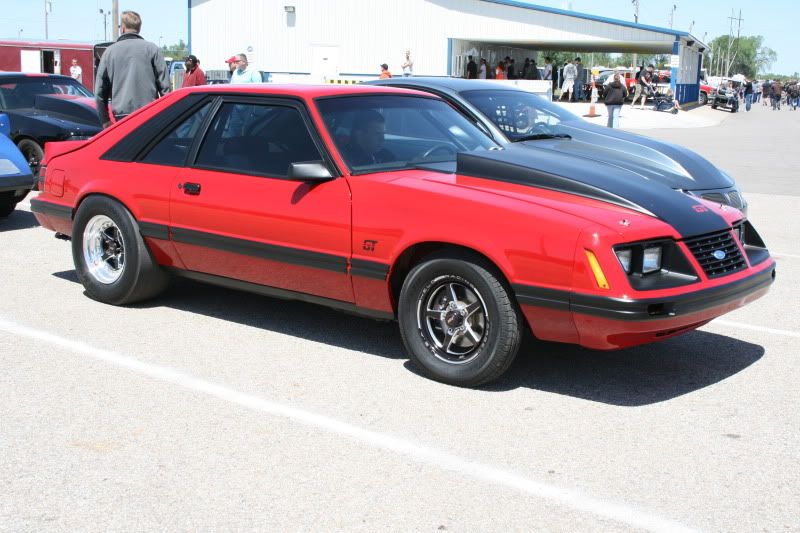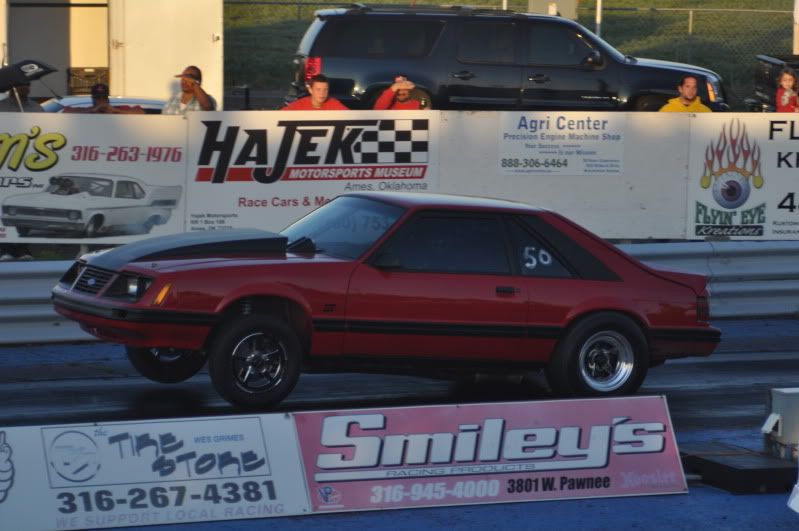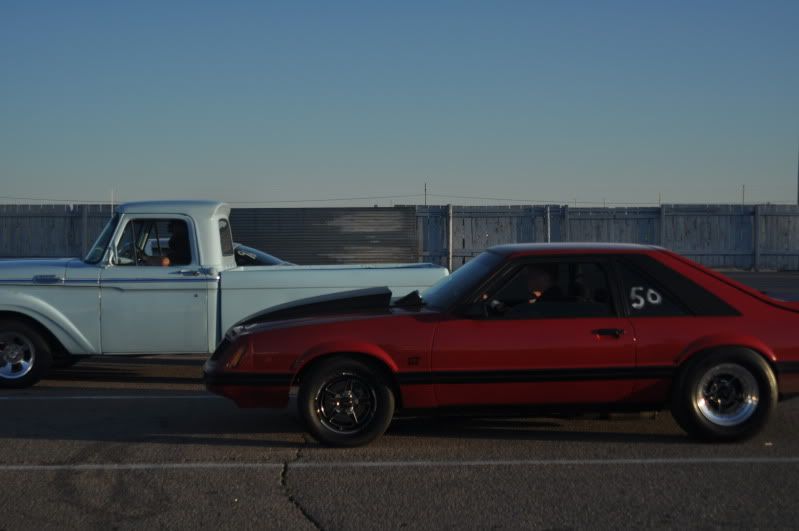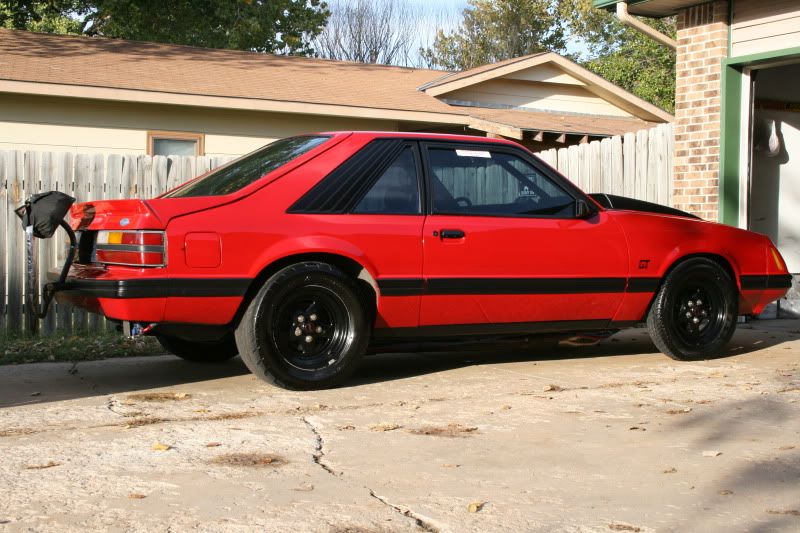 Motor- is a 1972 351w block. Block is .30 Has 4340 scat forged crank ,4340 scat h-beam rods, probe srs pistons flat tops 11.7 to 1 compression with 58cc head.hell fire rings romac 28oz balance, rotating assembly has been balanced the mains are studded and has a main gurdle. 351w swap pan for foxbody. mellings oil pump.
has billet 9-way double roller timing chain. has custom grind solid roller cam. afr 225s 58cc been cut have bigger diameter springs.nex tek springs jesel shaft mounts, super victor intake with edelbrock fogger with purge.has holley 1000hp 4150.also has kookscoated 1 7/8-3.5 headers to 3.5 pipes to flowmaster top ten mufflers to rearend.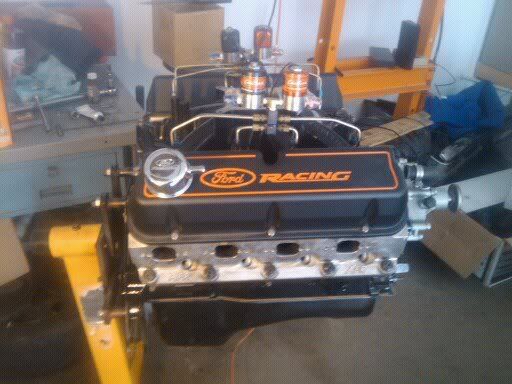 Trans-1.76 stock case glide.Has deep pan manual vb with trans brake. jw 164 tooth bell.has like new PTC nitrous converter has less than 25 runs on it was bought new back in june.hurst pistol grip shifter. big b&m cooler with braided lines.
Rear-8.8 been straightened welded tubes and braced. has 373 gear moser 31 spline axels c clip elims auburn spool.
Suspenion- Car has upr front tubular k member and a arms with coil overs and strange 10 way single adjustables.manual rack with flaming river steerin shaft.stock 5 lug swap brakes all new this year. manual conversion.
Rear-Team Z strip series rear setup with anit roll bar double adjustable uppers and single adjustable lowers.stock springs and single strange 10way adjustables.
Fuel System-Magna fuel pro star 500 pump and filter. -10 feed and return lines on stock sumped tank.aeromotive 13202 return reg on motor into a dead head aeromotive reg for the nitrous.
Electronics- has msd 7531 box with hvc coil. has msd billet distubutor and msd crank trigger.all autometer guages electric.battery relocation in trunk.also has msd indivdual cylinder control
Wheels-Alumastar 2.0s black 15x3.5s with new hoosier fronts
alumastar rears black with new hoosier 275x60s 15x10 6.5bs
Cage- is a 10point mild steel all tig welded with window net. also has simpson parachute on it. has handle all welded on need to install cable.car will cert 8.50s just havnt had it done.car see's more street time then track.
Interior- has all new carpet,stock black cloth front seats and has rear seat still in it.no radio has autometer guages and switch panel where radio was.
I drive this car around on the weekends and here and there to work. it dont have heat or ac on it of course. it never runs hot. drive on highway cruises 70mph about 2800 with 28" talls on it. i run pump gas when on the motor and run straight 110 race fuel when im spraying it.
It has been consistent
[email protected]
with 1.64 60ft on the motor with no tuning on carb.
On a 300 shot 3 weeks ago it went
[email protected]
on 28x11.5 hoosier quick time pros back to back consitently. 1.37-1.38 60ft. car weight is right at 3200.I think with a clean tune up in it will go couple tenths and mphs faster.Car was rich when ran them numbers.$20,000
heres couple videos.