Registered User
Join Date: Oct 2010
Location: Middle Tennessee
Posts: 189
300HP+ turbo bike for trade
---
Registered User
Join Date: Oct 2010
Location: Middle Tennessee
Posts: 189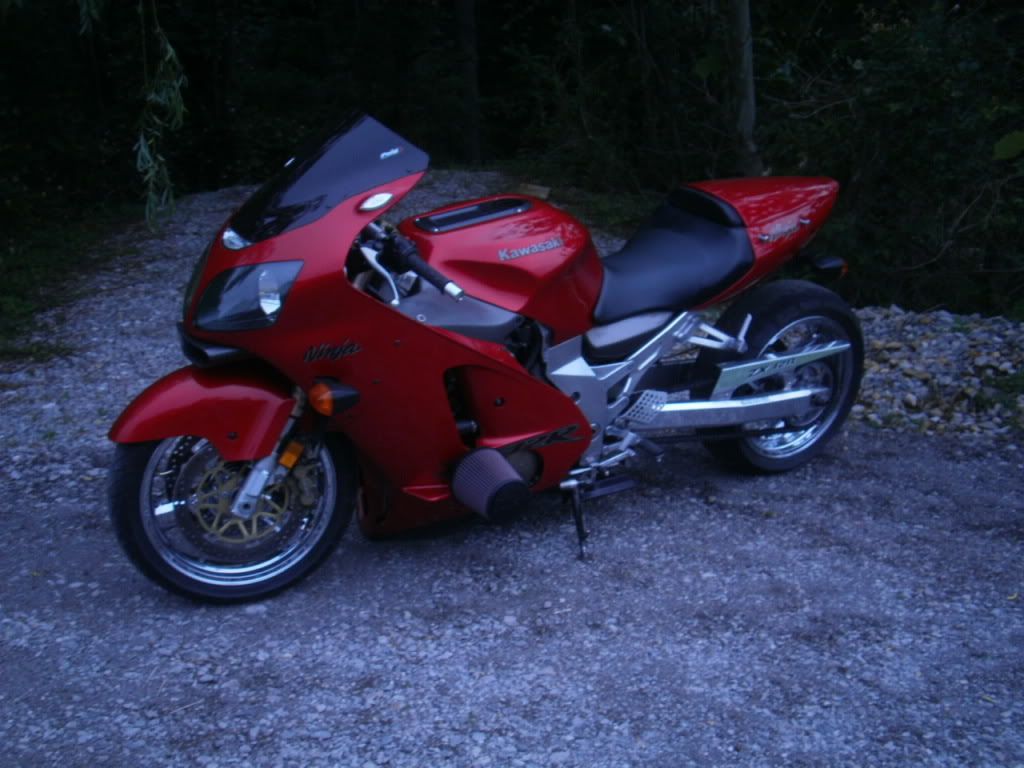 Mint condition 2000 ZX12R.
MC Express Turbo intercooled
Forged pistons
Carillo rods
Heavy duty springs
EGR mod
Undercut transmission
MTC lock up clutch
Billet clutch basket
Air shifter with auto shift
Muzzy pipe
Muzzy 10" over swingarm polished
Chrome wheels
Beautiful Red Persimmon candy color.
Bike made over 300HP on pump gas. Tuned by Stedman performance in AL. Bike is overbuilt and very strong. Capable of much more power(you don't need it). Will smoke the tire at 100MPH. Very streetable and reliable. Not for the faint of heart. Will run mid 5's in the 1/8 and 8's in the 1/4. Super nice and super trick. Nothing spared. 10500.00 cash. 12500 Trade value. What 'cha got? 6154769100. Can send more photos. Thanks, Frank.