Registered User
Join Date: Jan 2005
Location: Buffalo, NY
Posts: 200
85 Vert Roller w.parts - $500, Buffalo, NY
---
Gotta get it out of the driveway.
85 Mustang Vert - going to scrap 5/12
Can part it out for more then I'm asking, but it could easily be returned to street duty, figured I'd give someone with more patience / time a chance at it.
Clean title & original keys.
1985 Mustang Vert, original 6 cyl automatic car.
Body is straight but needs paint. Could use a new top or a couple of small patches (dollar bill size at most).
Needs a drivers door window.
Interior is complete and decent.
No fuel tank.
Strut towers & k member look good.
NEEDS RADIATOR SUPPORT. Lower part of the core is rusting out. Complete core support replacements are $150 from 50Resto, or you can weld in a tubing bar since its JUST the lower end to hold the rad.
NO MOTOR OR TRANS in car, BUT I DO HAVE a rebuildable '76 302 & C4 trans. Motor was a nitrous motor, detonated one of the pistons (small hole, nothing catastrophic). Heads look like someone has gone through them recently. Have Edelbrock Performer 289 carb intake & exhaust manifolds.
Car & all parts $500 OBO.
Emails go right to my phone, will respond asap.
-Nick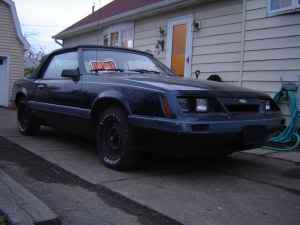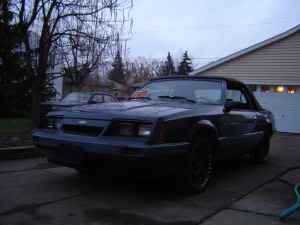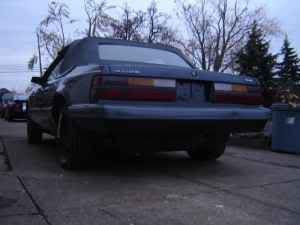 Registered User
Join Date: Jan 2009
Location: FOREST HILL MD
Posts: 450
DAM! Wish it was closer, I'd be all over it!!!!!! exactly what I am looking for
---
John
79 Fairmont wagon