85 coupe- aero converted MO
---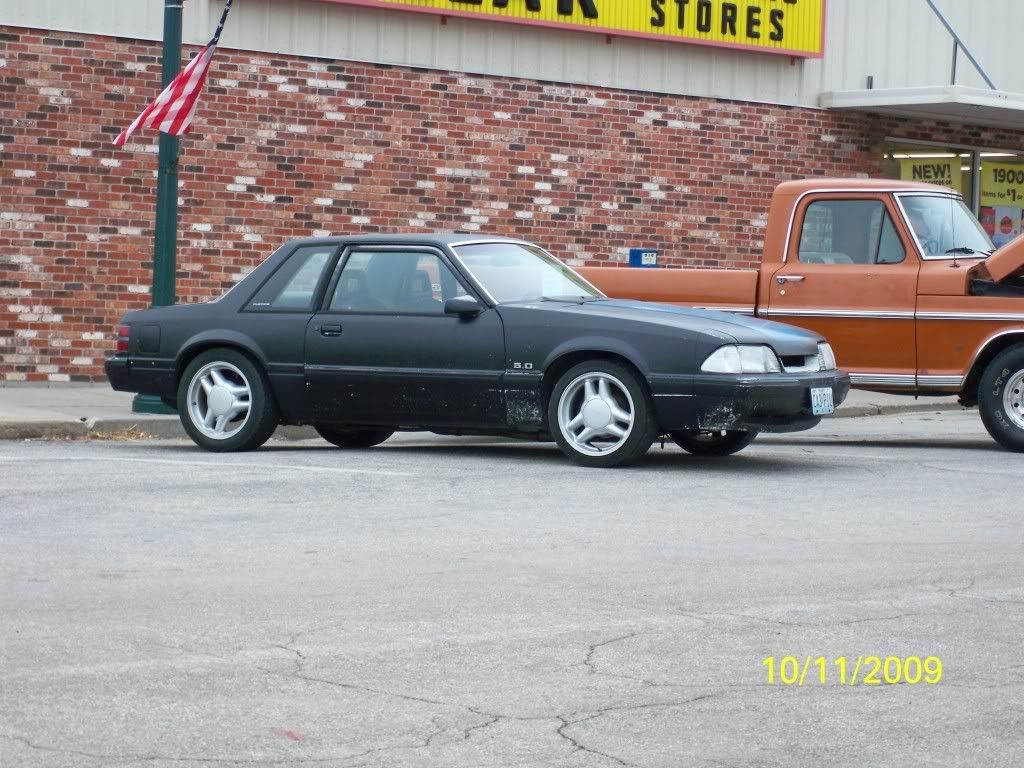 its a 85, has all the interior including the dash from a 89 coupe. all the efi wiring is there, but i swapped it to carberated.
has a 8.8 w 4.10s and a detroit locker
steeda control arms
max motorsports tubular k member, coilovers and struts,
full length subframe connectors, been on it since car was built.
140 speedo.
included
new clear headlights
new window channels from 50resto
mint 93 fenders and bumper from a 25000 mile car
has saleen seats in it from a 86
5 lug converted w hardened axles, and ebc pads
17 inch wheels good tread.
im only selling because i have to many other mainstream projects and i want2 get the other car done this is a roller but i could and would sell as a turn key car for 5500, with a 306 w hipo 289 heads,and tremec 3550, centerforce clutch, aluminum d/s & radiator
---
87gt-mild stuff-sold,92gt-D/D
85 NOTCH-victor JR'S h/i,sleeper
R.I.P.PAINTER TOM MORRIS '51-'09
R.I.P.MATT KOONTZ
---
87gt-mild stuff-sold,92gt-D/D
85 NOTCH-victor JR'S h/i,sleeper
R.I.P.PAINTER TOM MORRIS '51-'09
R.I.P.MATT KOONTZ
tttttttttttttt



anyone
---
87gt-mild stuff-sold,92gt-D/D
85 NOTCH-victor JR'S h/i,sleeper
R.I.P.PAINTER TOM MORRIS '51-'09
R.I.P.MATT KOONTZ