Registered User
Join Date: Oct 2008
Location: Pooler, GA
Posts: 110
'85 GT 306 forged rotating assy, ready for summer at the strip!
---
SOLD!
A good friend of mine tried to post this up, but was having some issues. Not sure if it was a site issue or a user issue, but I'm posting it up for him none the less.
This entire setup has about 1500 miles on it. Selling due to another project that is going to soak up a little more cash than anticipated.
This combo was setup for nitrous, but has not been sprayed at the time of this posting. The carb is jetted currently to compensate for a 150 shot.
Asking $4,800
Car has:
- GT40P heads, ported, w/ Ford racing valve springs
- ARP head studs
- Complete forged rotating assembly
- Weiand Stealth Intake
- Holly 750 DP
- Holly fuel pump (Blue) and Holly Chrome Regulator
- Cam is a custom grind, but do not have a card and can't tell exact specs
- Ford Racing SVO 1.6 rockers
- MSD 6AL box
- MSD Pro Billet Distributor
- MSD Coil
- BBK subframe connectors (Welded)
- TCI Street Fighter C4 w/ reverse man. valve body
- TCI Flexplate
- TCI Bell
- TCI Line lock
- B&M Shifter
- B&M Hole Shot 3k stall
- Flex-a-lite trans cooler
- Ford racing 8.5mm wires
- Weld wheels front and rear. 8.0 out back (drilled for slicks) and 3.5 up front
- 6 point cage
- Jaz Pro 8 gal fuel cell
- Steel braided line from cell to regulator
- Hardwood 3 inch cowl hood
- 8.8 rear w/ 3.73s
- 1991 front end
- Taylor battery relocation kit, aluminum box w/ 2 guage, and Moroso cut off switch
- New alternator
- New starter
- ...I'm sure I've missed some things
Pics: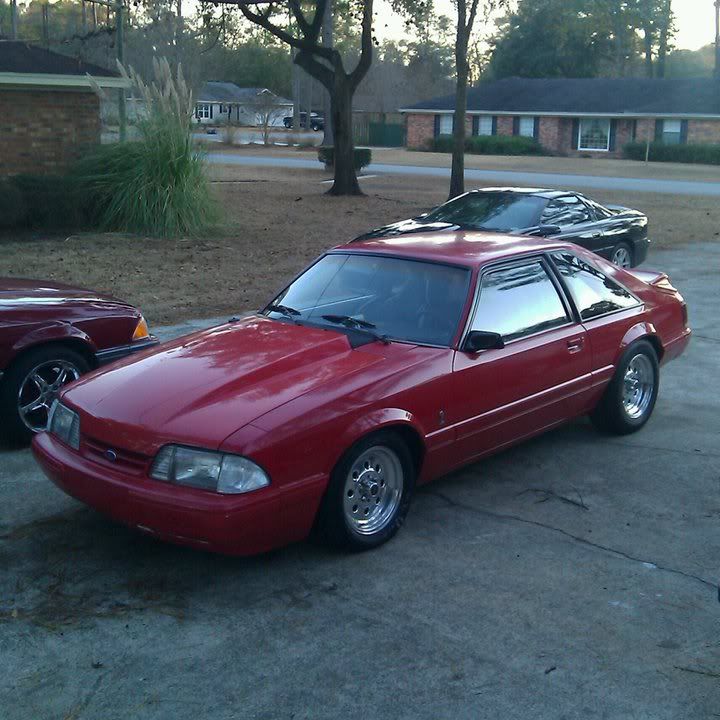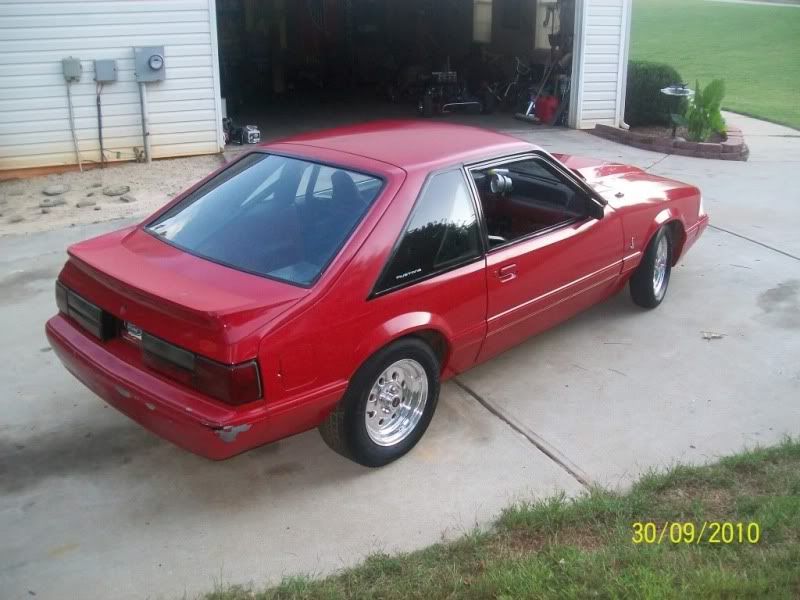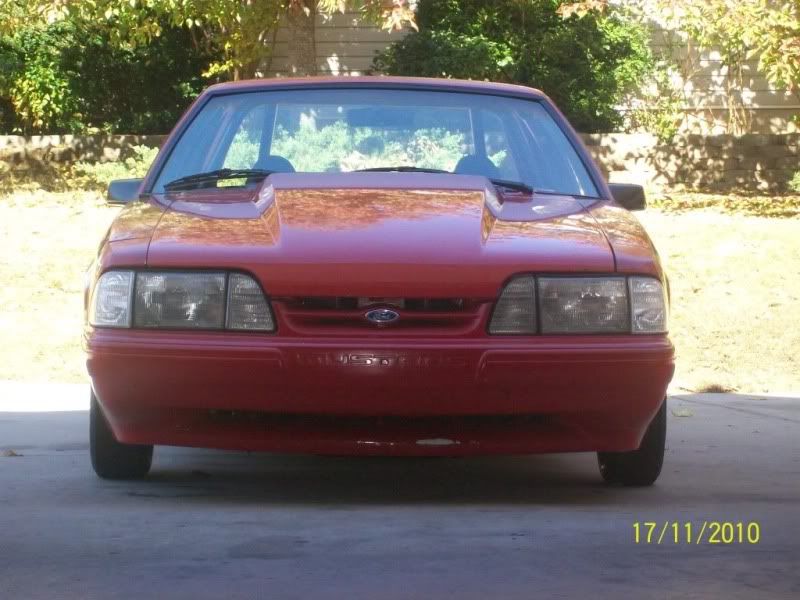 ---
Last edited by Barrett; 03-02-2011 at

11:05 PM

.
Registered User
Join Date: Oct 2008
Location: Pooler, GA
Posts: 110
Looks like it sold locally about 10 minutes after my last edit!
Thanks for looking!