Registered User
Join Date: May 2002
Location: Summerville, SC
Posts: 230
1983 GT I sold in 1999 in Cinci, Ohio area
---
I'm looking for a specific 1983 Mustang GT that I sold back in Jan - Feb 1999. The car's VIN is 1FABP28F5DF130342. I recently found paperwork with the VIN and ran an autocheck and found the car is still titled and residing in Hamilton County.
Car (when I sold it) was grey with black interior, T-top non a/c car. Had a set of 10 holes on the car and the stock metric wheels came with it. Also was mostly stock under the hood except that the stock motorcraft carb had been replaced with a 625 CFM electric choke Carter carb.
Trying to track down the current owner. Ohio DMV will not release personal information with a title number (which I have) and / or a VIN. Car had a corrected title issued 1/30/10 in Hamilton County.
Anyone out there maybe seen this car?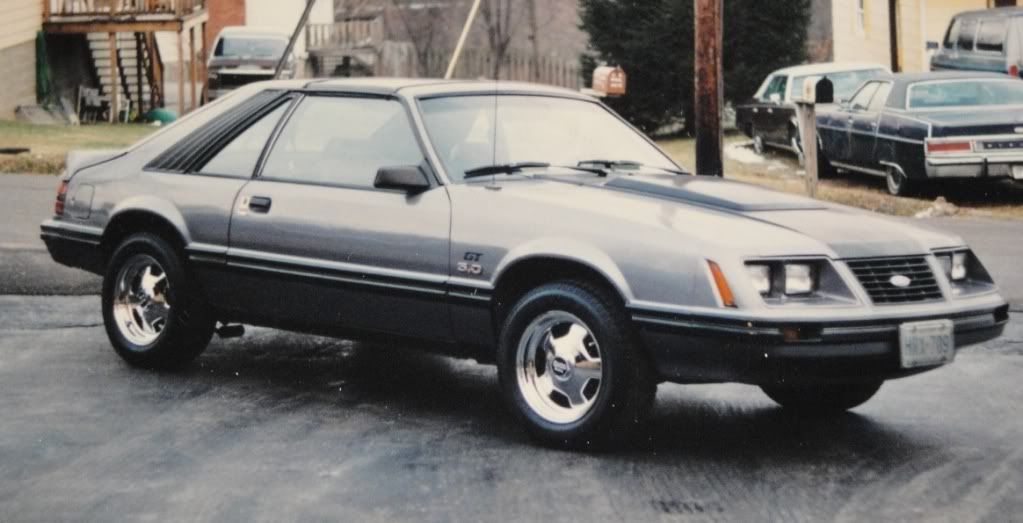 ---
'05 F150 FX4 (Airaid cold air), '93 LX w/347 400rwhp - sold, '89 Saleen (Vortech S-trim 352 rwhp), '78 Pontiac Firebird (300 hp 355), '69 Opel Kadett Rallye (190 hp 4-bbl, 4-banger)
Registered User
Join Date: May 2002
Location: Summerville, SC
Posts: 230
no more leads yet
---
Here's the link on the Ohio site showing the title history and current registration. The Ohio DMV will not release owner info to a private individual.
Anyone out there from Ohio in law enforcement or have the ability to querie the state for the info.
https://www.dps.state.oh.us/atps/###...tid=0902909775
thanks.
---
'05 F150 FX4 (Airaid cold air), '93 LX w/347 400rwhp - sold, '89 Saleen (Vortech S-trim 352 rwhp), '78 Pontiac Firebird (300 hp 355), '69 Opel Kadett Rallye (190 hp 4-bbl, 4-banger)
Registered User
Join Date: Nov 2002
Location: Winston-Salem,NC
Posts: 5,354
PM sent
---
Boyz In Blue Have Fun Too
88 Vert
Boosted 93Calypso