Registered User
Join Date: Aug 2012
Location: Jersey
Posts: 81
1969 Fastback
---
Well guys here it is. Unfortunately the time has come, with everything that's happened in my life/my fathers life the past few years, my father and I decided it's time to let our project go. It's realistically not going to happen and we don't want to see the car sit and be "that guy" who says oh one day I'll get to it. I'll keep it short and sweat because it kind of sucks to see it go.
Car is located in Clinton NJ (in a garage since the day we got her 9 years ago) and below is a description and some details on the car.
Looking to get rid of it fairly quick so we're listing it at $8,500 including all parts. The car is 99.9% complete just needs some assembly but all the parts are there including a ton of new in the bag/box replacement parts. Some installed already but most are not.
PO told us it was an Original Royal Maroon 351/4 speed car with a 3.91 posi 9". Presently has 302 with HiPo 351 heads, the original 9" 3.91 posi and a C6 auto, Offenhauser Hi Rise manifold, 850 dual feed Holley, long tube headers and probably some internal engine work I have no idea about (car sounds cammed too). Fuel system not currently hooked up but will run if you bottle feed her. Clutch pedal is still in car. Mach 1 scoop mounted to hood. Also have a 4 speed trans that was given to us with the car. All original parts to assemble it are included as well as probably a ton of stuff we can't remember. Car will probably need typical rust repair; torque boxes, frame rails, possibly rockers but it's a solid start for a project.
Any questions feel free to ask. Sorry for the horrible pictures, the car is in storage and not the easiest to get pictures of at the moment.
Brand new parts:
Chin Spoiler
Rear Deck Spoiler
Gas tank w/fuel line
brand new 570 Holly carb (I was thinking the 850 was probably a bit much for a 302 so bought this)
new engine bay wiring
Mach I Stripe Kit
Monte Carlo Bar (chrome)
Shock Tower Support Brace (chrome)
Chrome wheel well trim
Power Steering Slave Cylinder
Poly Shock Tower Bumpers
Strut Rod Bushing Kit
Lower Control Arm Ass'y
Outer Tie Rod End
Inner Tie Rod End
Coil Springs w/insulators
Sway Bar Bushings
Power Steering Hoses
Dynacorn Left Side Shock Tower (this was originally for my coupe but is being sold now with the fastback, not sure if it needs it)
Dynacorn Torque Box (Both sides)
Front Bumper Brackets
Master Cylinder and brakes completely rebuilt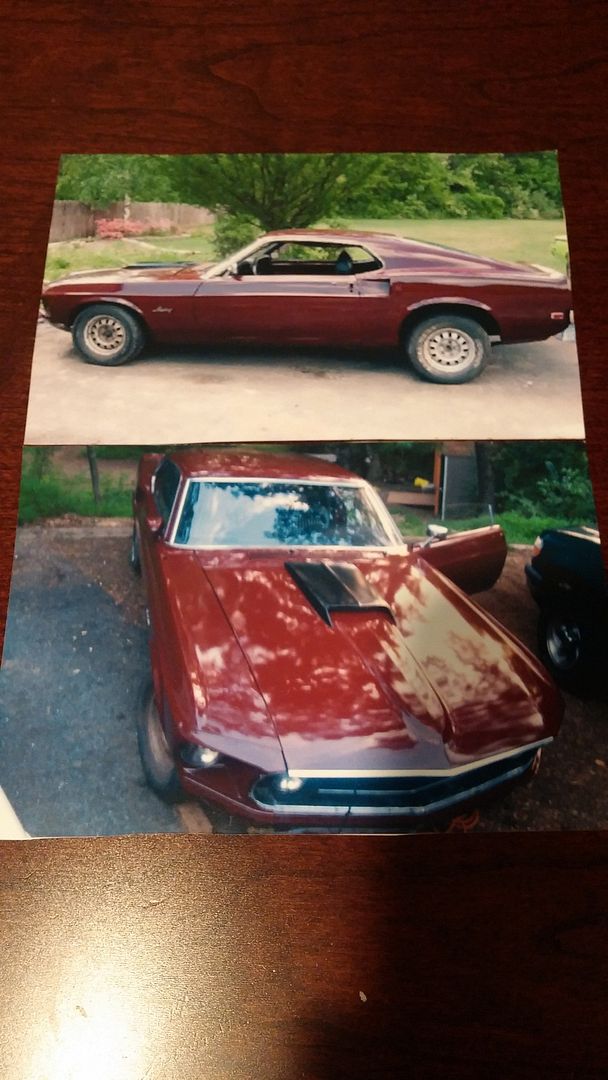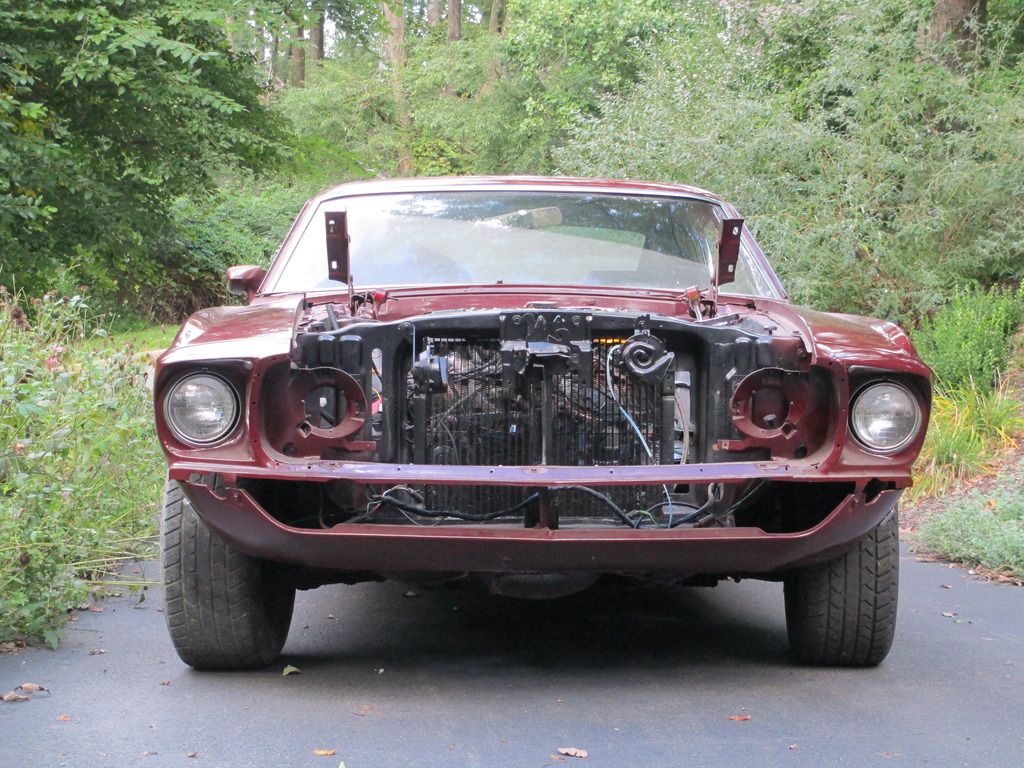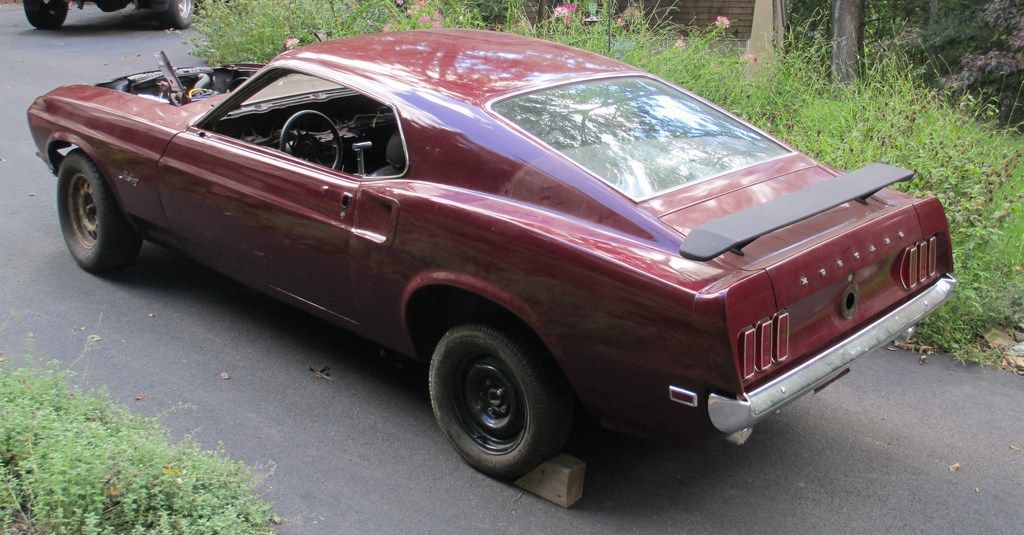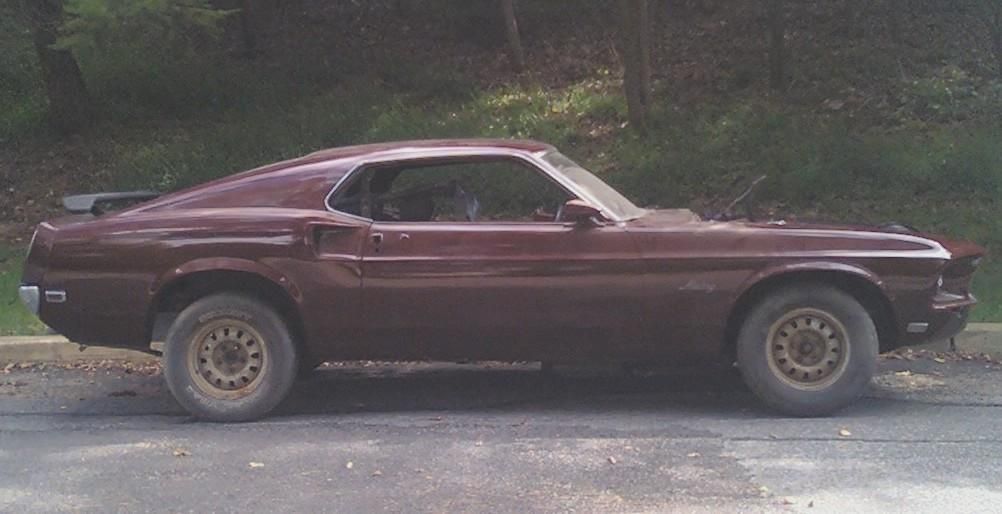 Registered User
Join Date: Aug 2012
Location: Jersey
Posts: 81