Registered User
Join Date: Dec 2014
Location: Los Angeles
Posts: 2
Beautiful 1966 -REAL- Mustang GT. Light resto-mod
---
Beautiful 1966 -REAL- Mustang GT. Light resto-mod, built to the highest standard. Over $40,000 in receipts for complete bare metal restoration in original Candy Apple Red color, new interior with custom seats, full suspension upgrades, Hydro-boost power brakes. Only the best of the best parts installed. Over 350 rear wheel horsepower when dyno'ed. See specifications below.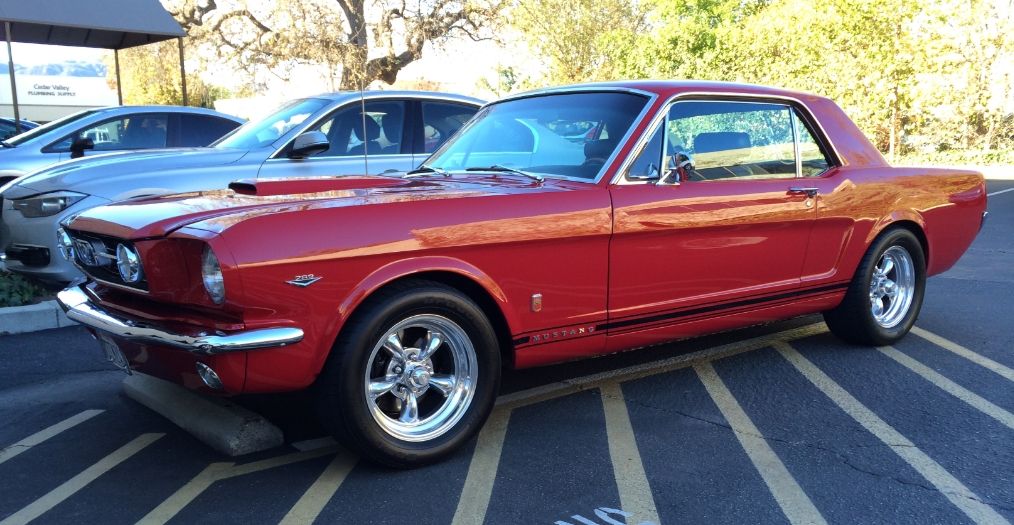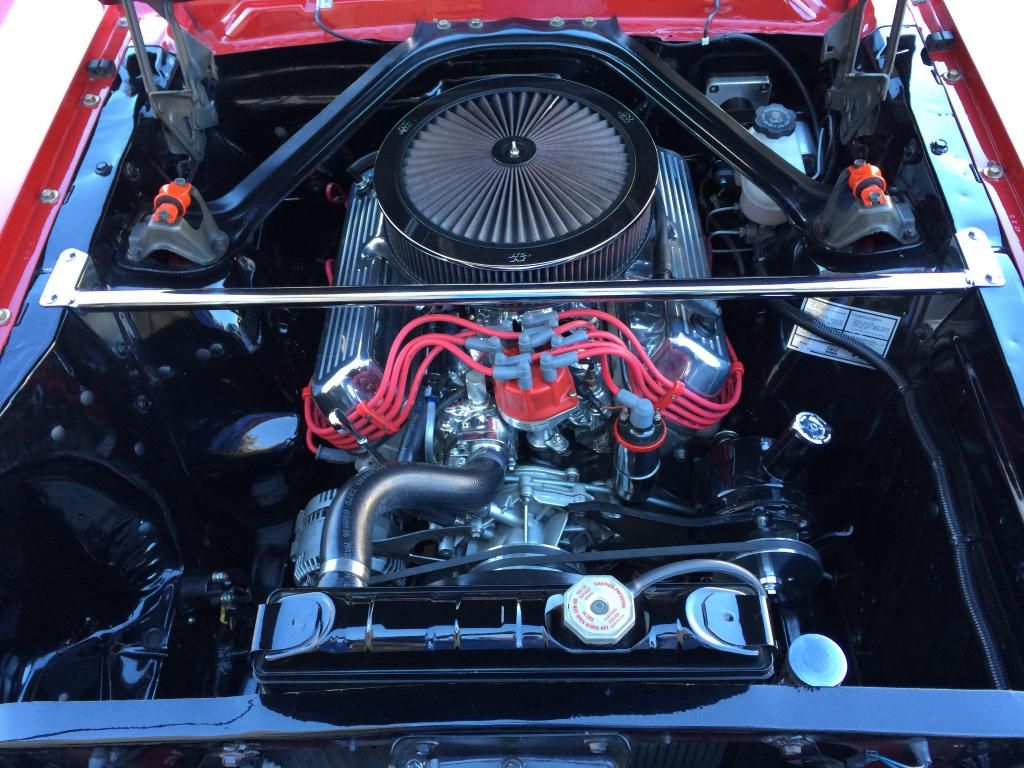 Engine: 331 stroker - built by GRC performance on November 3, 2010. Less than 4000 miles on rebuild.
Eagle 4340 crank -- 3.250 stroke, Ford Motorsport race dampener
Crower rods -- 5.400 length
Probe forged pistons -- 10:1 compression
Heads: TFS aluminum, stainless steel valves
Comp Cams - hydraulic roller tappet. .513/.513, 224° intake, 230° exhaust (at .050), 106° centerline/110° lobe separation
Edelbrock Performer RPM air gap dual plane manifold
Holly Ultra Street Avenger 670 CFM carburetor
MSD 6 - AL ignition, MSD 8.5 superconductor plug wires, MSD billet distributor
1 5/8 inch equal length exhaust headers, jet hot ceramic coated
3 row brass radiator with Spal electric fan, adjustable thermostat
Transmission:
Built by California Performance Transmission (Art Carr) on March 28, 2003, service performed 1000 miles ago on 12/27/2013. Ford C-4 transmission street/strip package. 3000 RPM stall converter. Sertrab transmission cooler.
Rear end: - Currie 9 inch, heavy duty 31 spline axles, 3:50 posi-traction
Brakes:
front -- 4 piston and Kelsey Hayes Calipers, 11 inch rotors, Carbon Kevlar R-45 pads
Hydratech level III power brake system
rear -- 11" x 2.5" drums, Carbon Kevlar R-45 shoes
Suspension: set up by Larry Pond at Gemini Racing Systems.
Autocross suspension system including one-inch front sway bar, high rate springs front and rear with poly bushings, Koni single stage shocks, Shelby upper A-arm pivot point relocation, Shelby traction bars
Wheels: American Racing Torque Thrust II, 15 X 7, 3.76 inch backspacing
Tires: Toyo Proxes 225-50-15
$25,000
Rob - (818) 324-6924 - Los Angeles area
Registered User
Join Date: Dec 2014
Location: Los Angeles
Posts: 2