Registered User
Join Date: Sep 2007
Location: Central NJ
Posts: 306
1965 Mustang : 289, 3spd, Vert
---
The car will be at Carlisle on Friday.
$17,000
1965 Mustang 289 3 Speed manual "C" Code. (200hp 289) Great driver and cruise night car. Over $10,000 in parts over the last five years including new Suspension, convertible top, new quarters, nearly all chrome, interior etc. (See list below) This car has been used frequently (its my good weather daily driver!) so some of the older work shows wear and road rash. I have owned the car for five years and put nearly 20,000 miles on it. It recently did a road trip from NJ to Massachusetts of over 700 miles round trip without a problem. The 289 runs strong as it was rebuilt by its previous owner with a 4bbl and a 351 cam. I added headers and custom dual exhaust. On the road trip it got 18mpg!
Its a great fun car but not a show car. As any 45 year old car that has not been ground up restored is has its spots. The paint is a simple one stage 1966 Sapphire Blue that is now showing some age. The interior was done a few years ago and I just put in a new carpet and dash pad. The suspension was done two years ago and the rear sat a little high so a two inch drop was added. Its a great fun car that is an excellent investment as fully restored V8 Stick Convertibles are going for nearly 40,000. Have fun with it now, restore it later.
The bad: The previous owner made his own allbeit very sturdy own torq box repairs. It will need factory style boxes in the future. It has some underside rust that I either welded new metal or treated with POR15.
The front driver side fender has some lower wheel well rash. I have a new fender that I haven't installed.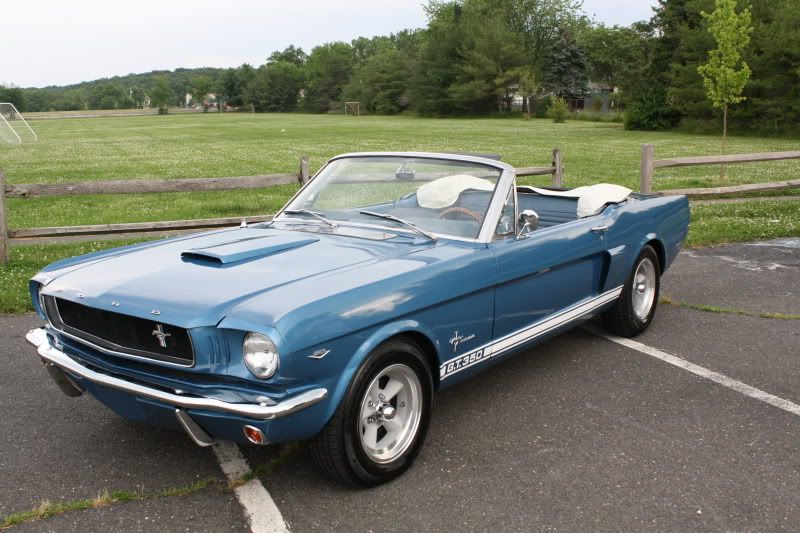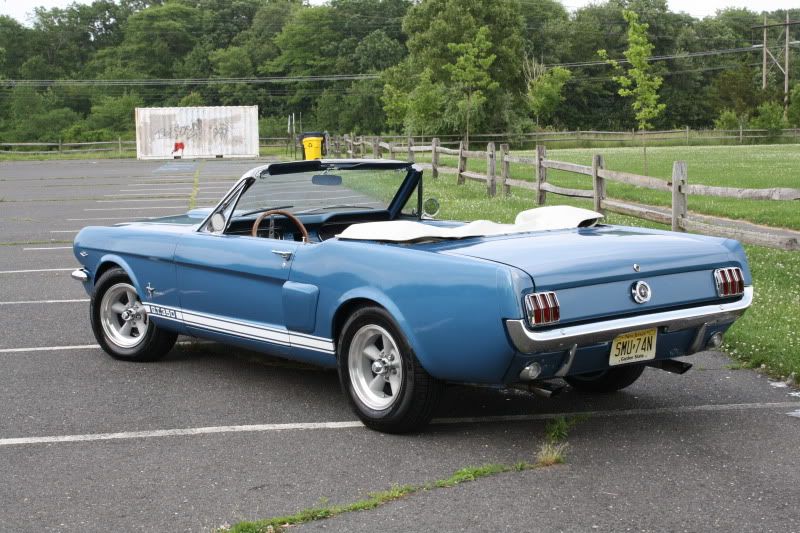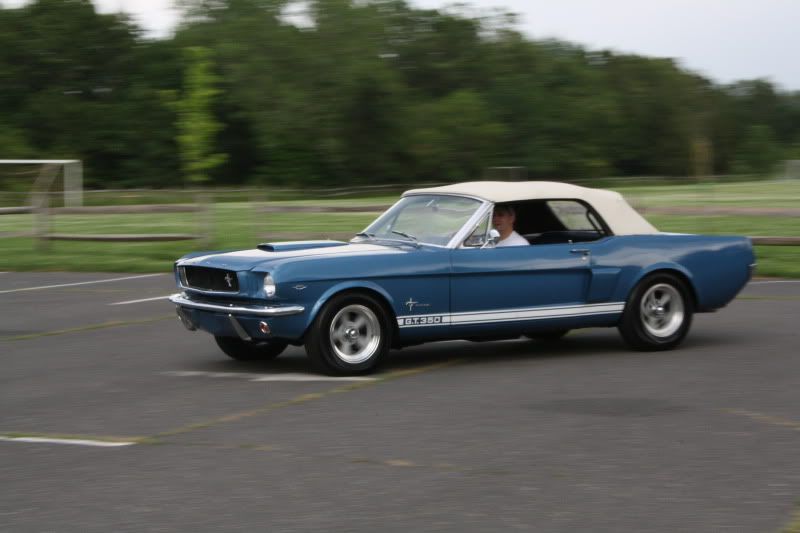 Exterior:
Sapphire Blue Paint (2005)
Full 1/4 panels (05)
Shelby Scoops (Hood and 1/4 panels)
Shelby style grill
289 HiPo Air Cleaner
Front and Rear Bumpers
F/R Bumper Guards
Mustang Emblems and scripts
Turn signal and parking lights
Tail light kit
Mirrors
Fuel Cap
Convertible Top (2009)
-Convertible Boot
-Convertible header moulding
-Boot chrome molding kit
-well liner
-Convertible top frame reconditioned
Interior:
Carpet (2010)
Ford Tooling Dash pad (2010)
Shifter Boot cover
Front seat moulding
Door Handles
Kick panels
Door Panels (2005)
Dash Kit (05)
Pony floor mats
Rear View Mirror and bracket
Trunk Mat
Grant Stering wheel
Drivetrain 289, 3 speed manual original C code
Rebuilt by previous owner with 351 spec cam and 4bbl.
-Headers
-650CFM Carb (2009)
-Fuel Pump (2010)
-Stainless Steel fuel line (2010)
-Radiator
-Battery and Battery tray (2009)
-Correct Hoses and belts with spare/emergency set in trunk
-Dual exhaust custom bend, MU Performance Mufflers (flowmaster)
Suspension
-New Front and rear shocks
-New rear leaf springs
-2 inch rear drop kit
Wheels and Tires (2010)
America Racing TTO (Torq Thrust Originals) 15x7
---
2005 Mustang GT Loose ESP Prep
Check out my Automotive Artwork Website.
infamousjim.wordpress.com