Registered User
Join Date: Aug 2009
Location: Missouri
Posts: 302
I'm a newbie, need help/advice on tuning spark advance
---
I've started working on tuning my car, and I'm not too sure what the best timing is for when. Here is my table, any help would be appreciated! My set up is explorer short block,port and polished svo heads e303 cam, gt40 tubular intake, tuning with megassquirt.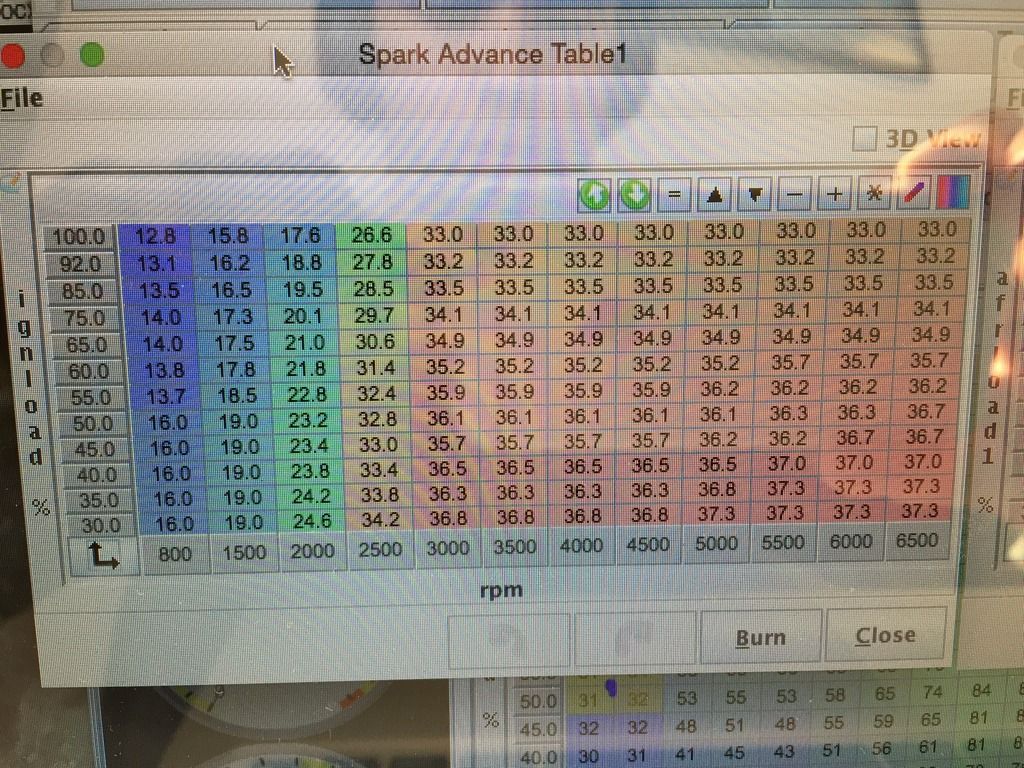 Registered User
Join Date: Sep 2006
Location: Covington, Georgia
Posts: 1,597
The MSPNP base map was tuned with a similar cam, intake, and GT40P heads - it's probably your best starting point.
---
Matt Cramer