Registered User
Join Date: Nov 2005
Location: Concord, North Carolina
Posts: 70
FAST XFI Spaghetti Junction
---
Greetings! I've also posted this in the wiring section, or at least some of it. I've been left to take care of a mess left to me by a not so honest and now defunct speed shop. Trying to make sense of what I have, what I'm missing, and what I need to do. The basic deal is an XFI install, for a turbo setup in a 93 GT.
The harness is partially installed and has been run through the firewall. Here's where I started....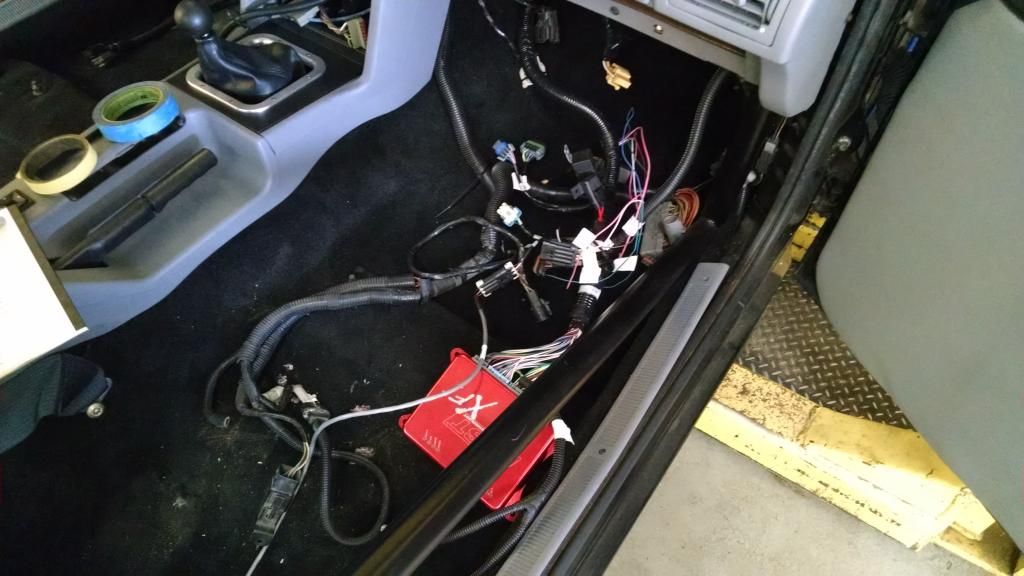 I've seperated the original, stock harness, from the XFI harness. I'm wanting to ditch the OEM ECM pigtail, for simplicity. Here's the harness to ditch....
How far down does the rabbit hole go? is this mess loomed into the body harness???? Ideally, I'm having to rewire the alternator/charging system too, so any advice on the simplist wiring setup is appreciated.
Also, can I cap, ground, and simply hide the XFI connectors I dont need?? This one is for the crank sensor...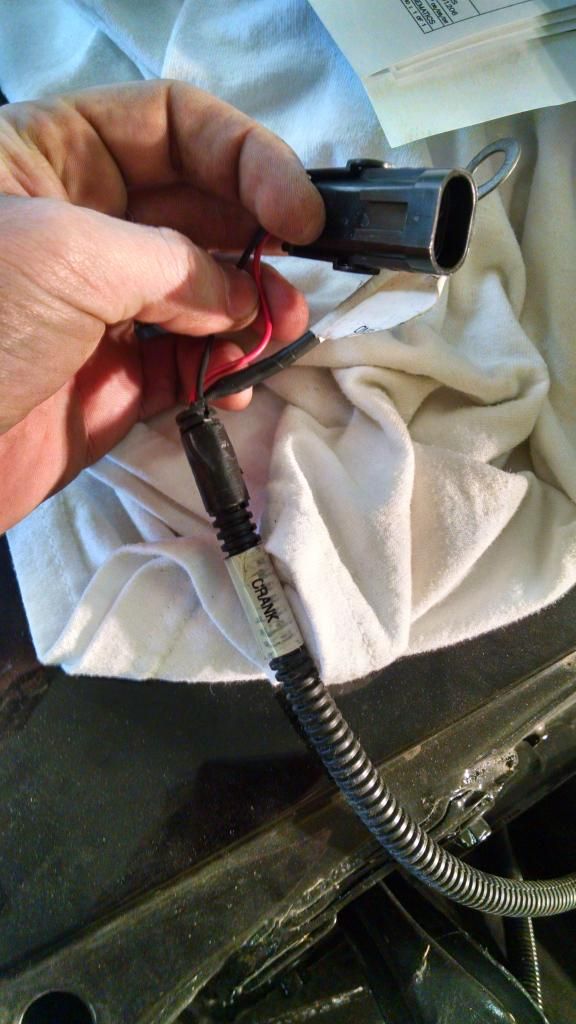 A tremendous thanks in advance for the help- going to be asking a lot of questions on this, and really needing the Mustang family to help me clean up someone else's mess!
Regards,
Eric